Top 10 award-winning American whiskeys
A broad range of American whiskeys bagged high accolades in our recent blind-tasting competition. We round up 10 excellent expressions that impressed our panel of judges last month.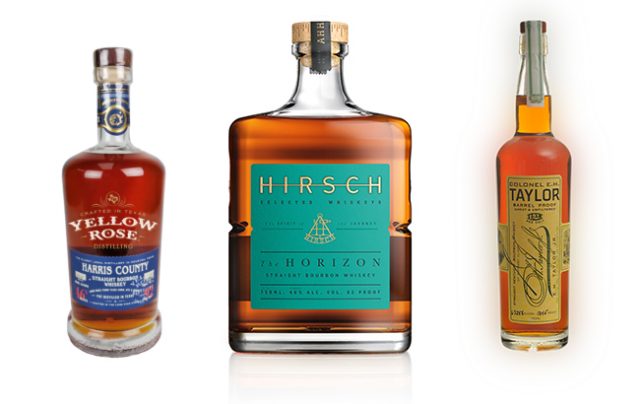 The last two years have not fared well for the American whiskey category, with politics playing into tumultuous tariff wars and hardships due to the Covid-19 pandemic.
All the same, US producers have taken setbacks in their stride, demonstrating both experimentation and innovation in the crafting of expressions and impressing our panel of judges with a continuously flourishing category.
This year's 2021 American Whiskey Masters competition saw an impressive haul for Sazerac company, owner of Buffalo Trace Distillery and marquee Bourbon brands such as EH Taylor.
The blind tasting took place at the Ibis Hotel in London Bridge, with judges comprising: Nicola Carruthers, deputy editor of The Spirits Business magazine; Tommy Cummins, head of purchasing at The Umbrella Project, James Goggin, head of sales at Empirical; Billy Abbott, ambassador for The Whisky Exchange; Caroline Roddis, editor of The Whisky Exchange; Karen Taylor and Matt Chambers, co-founders of the Whisky For Everyone blog; Evan Prousaefs, bar manager at The Leaf and Cane in London; Michel Fichtner, head bartender at the Coburg Bar at The Connaught hotel; and Melita Kiely, editor of The Spirits Business.
Standout expressions were discovered across the board of individual sub-categories, covering a range of price points and interesting tasting notes.
Scroll below for 10 top-performing American whiskies from the competition, showcasing the best bottlings of the category.
---
TX Texas Straight Bourbon Whiskey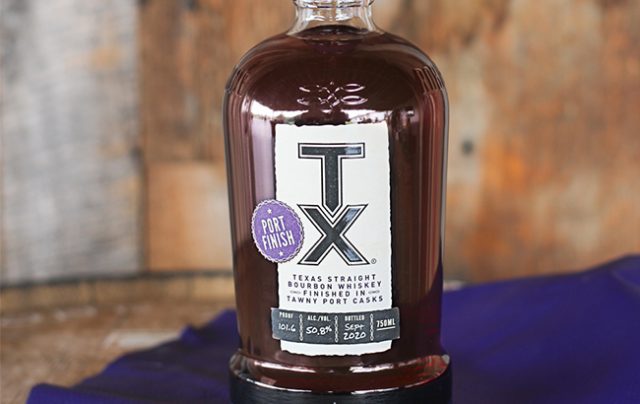 Price: £63.99 (US$87.75)
This Port-finished whiskey from TX Whiskey Distillery secured the highest accolade The Global Spirits Masters offers – a Master medal.
The bottling features fully matured four-year-old TX Straight Bourbon, which is finished for six months in Tawny Port casks. The Port's sweet notes balance out the Tawny style, which is typically known to be more rich and nutty.
Presented in the Bourbon – No Age Statement round, the judges considered the whiskey to have "a really lovely nose" with "lots of Sherry and dark fruits".
---
Hirsch The Horizon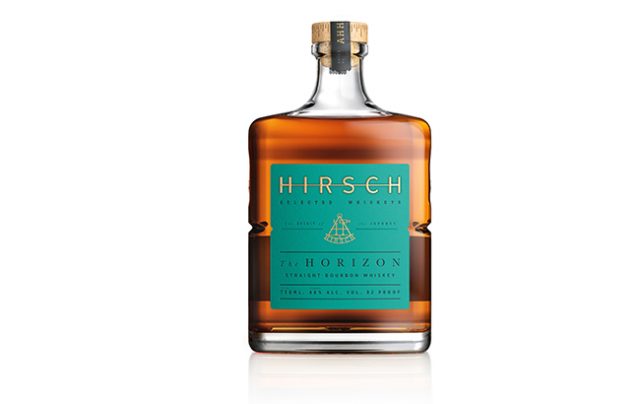 Price: US$40
Also picking up a Master medal was the Hirsch The Horizon straight Bourbon whiskey, which featured in the Bourbon – Aged up to 7 Years heat. It was commended for its tasting notes of "vanilla [and] warming spices", as well as a "coating mouth feel".
The Horizon combines two straight Bourbons distilled in Lawrenceberg, Indiana, and is bottled at 47% ABV. Approximately 94% of the blend is distilled from a traditional mash bill and aged for a minimum of four years, with the remaining 6% distilled from a high rye mash and aged six years for added complexity.
---
Benchmark Bonded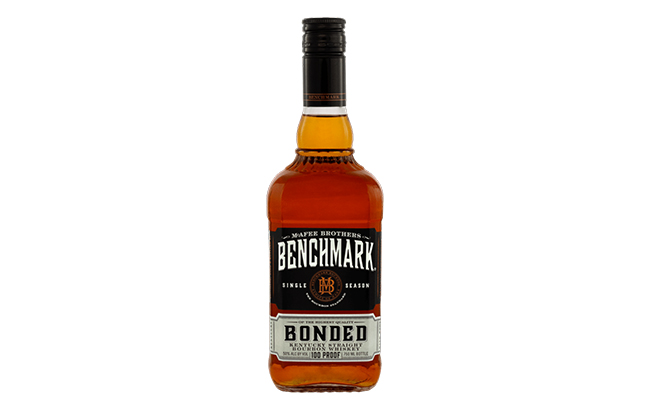 Price: £19.99 (US$27.43)
The Sazerac Company saw an impressive haul of Gold medals at this year's tasting of American whiskeys, taking home a total of seven Master medals across the category. Benchmark Bonded added to the company's growing collection of esteemed Master wins.
Our judges noted layers of "rye funk" were blended with "Weetabix, fresh bread, good sugars" in this 50% ABV expression. The "well balanced" Kentucky straight Bourbon whiskey has been aged for four years.
---
Beer Barrel Bourbon
Price: £30 (US$41.14)
New Holland Brewing Company also claimed a Master medal in the Bourbon – Aged up to 7 Years round for its Beer Barrel Bourbon. The spirit is aged in new American oak barrels before being matured in beer barrels.
The finishing in beer casks provides a softer and more rounded flavour, leading to notes of "hops and orange peel" on the nose and palate, according to our judges. The 40% ABV whiskey is also said to present notes of smooth dark malts and vanilla.
---
EH Taylor Jr Barrel Proof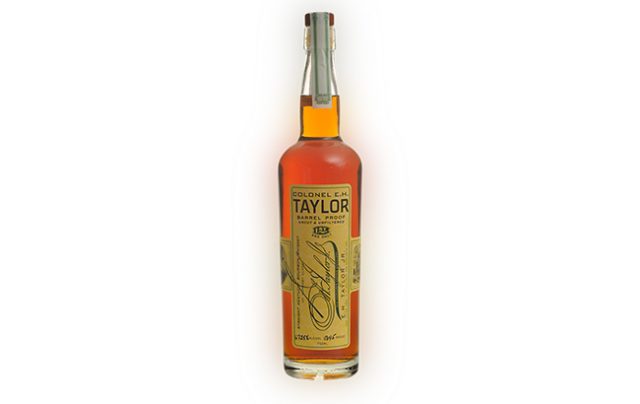 Price: £69.99 (US$96.09)
The Sazerac Company scooped another Master medals this year with its unfiltered Barrel Proof from Buffalo Trace Distillery, commended for its "very chewy, juicy, refined and well balanced" taste. The expression, tasted in the Bourbon – Ultra Premium contingent, is crafted to reflect whiskey production during the pre-Prohibition era, being bottled directly from the barrel.
Sitting at an ABV of 62.5%, the spirit presents flavours of cooked berries on the nose, opening up to a rich caramel and slightly floral smell. The finish is described as long and satisfying by the brand, with lingering hints of fruit.
---
Wild Turkey Rare Breed
Price: US$46.99
Presented in the Bourbon – Ultra Premium round of American whiskeys was Wild Turkey Bourbon, with its Rare Breed bottling bagging a Gold medal.
Of the contingent, Michel Fichtner, head bartender at the Coburg Bar at The Connaught hotel, commented: "These whiskeys delivered a great standard at this price point. So many of those we tasted were higher strength and really added to the category."
The 54.1% ABV expression is a blend of blend of six, eight, and 12-year-old small batch Bourbons. Smooth with hints of oranges, the whiskey also brings flavours of mint and tobacco with a long, nutty, hot finish that lingers. Judges praised the Bourbon for its "earthy, spicy and sweet" notes.
Actor Matthew McConaughey recently fronted for a Wild Turkey global advertising campaign, as the brand's creative director and chief storyteller.
---
Ezra Brooks 99 Kentucky Straight Bourbon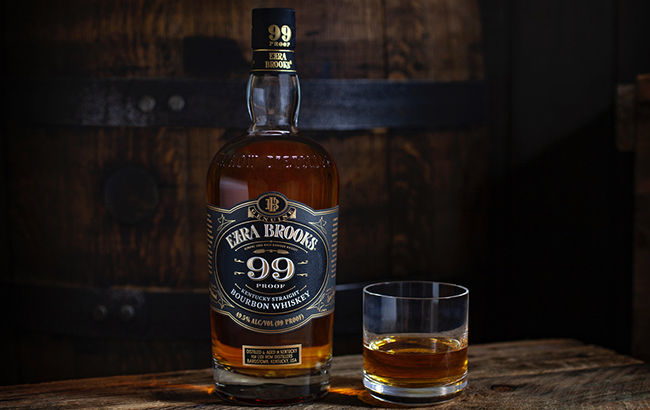 Price: £35 (US$47.98)
Moving to a more costly price bracket, the judges tasted a selection of super‐premium Bourbons. An impressive 13 Gold medals were awarded in this flight, including to Luxco's Ezra Brooks 99 Kentucky Straight Bourbon.
With notes of "marzipan and rich tropicals", the whiskey was noted to present a finish of "spicy chillis and oakiness". The contender is new to the category of American whiskeys, having only been released in January this year.
---
Yellow Rose Harris County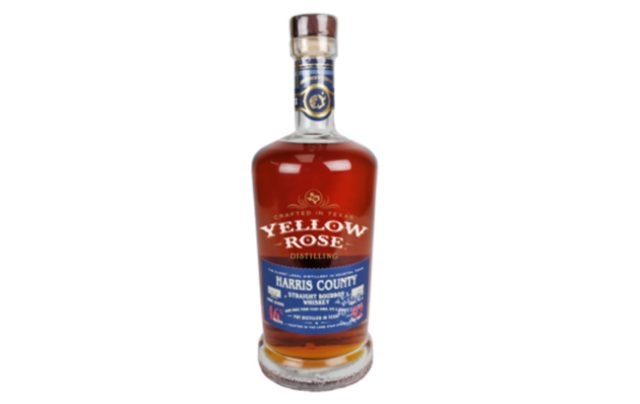 Price: US$44.99
Zamora Company's high rye Bourbon obtained a Gold medal in Bourbon – No Age Statement, with its "lovely mouthfeel" and hints of "vanilla, maple syrup and gripping cereals". The 46% ABV spirit is named after the county in which it was crafted, located in Texas, with 25% of its recipe made from Texas-grown rye.
The mouthfeel is said to have been earned from its slow, double pot distillation and 30 months of maturation in the Texas heat and humidity.
---
Peaky Blinder Bourbon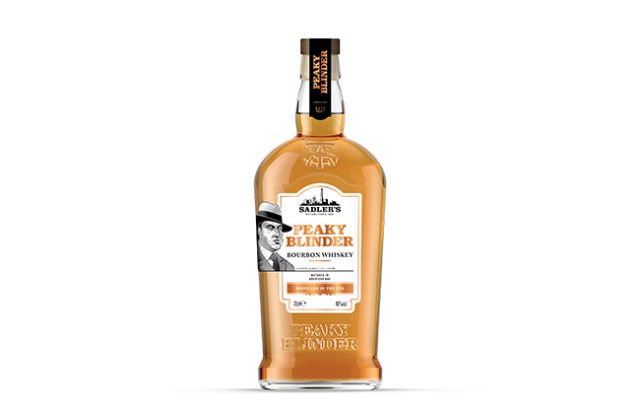 Price: £22.50 (US$30.86)
In the Bourbon – Aged up to 7 Years round, Halewood Artisanal Spirits scored a Gold medal for its Peaky Blinder Bourbon, which sits at 40% ABV.
Presenting aromas of honey and buttered corn, with underlying stone fruit on the nose, the whiskey contains a palate of Christmas cake, pecans, toffee and burnt crust. Peppery heat also builds alongside candied peels, giving way to a finish of brown sugar and gingerbread.
---
Uncle Nearest 1856 Premium Aged Whiskey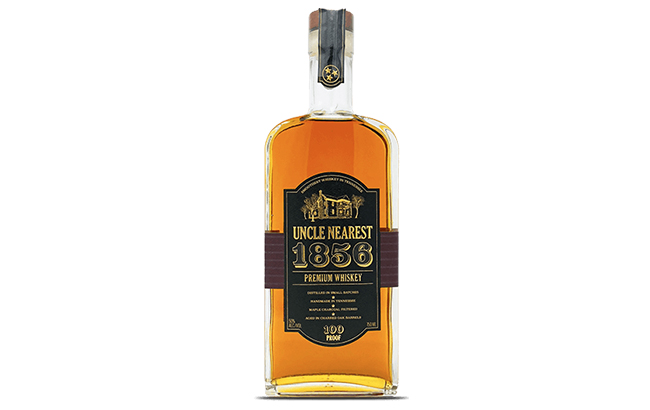 Price: US$53.99
A tasting of super-premium Tennessee whiskeys saw a Gold medal go to Uncle Nearest 1856 Premium Aged Whiskey.
A stand out brand of American whiskeys, Uncle Nearest Premium Whiskey gained two Gold medals in the super‐premium heat and two Golds in the ultra‐premium round. Uncle Nearest 1856 was described as having a "chocolate and mocha nose" leading to a "lovely palate with a good balance of sweetness and spice".
The expression is made using a combination of corn and rye, and is aged in new American oak barrels.