Matthew McConaughey fronts Wild Turkey campaign
By Alice Brooker
Bourbon brand Wild Turkey has released a new global campaign starring actor Matthew McConaughey.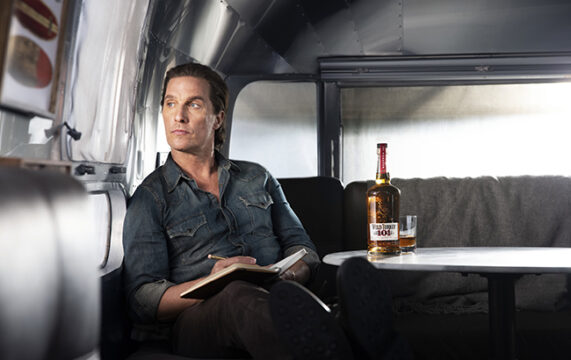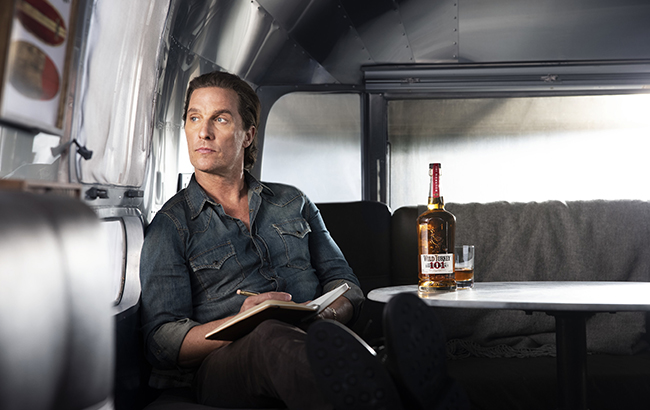 The Dallas Buyers Club and Interstellar star first partnered with the Kentucky-based producer in 2016, taking on the role of 'chief storyteller' for the brand. Two years later, he collaborated with Wild Turkey to launch Longbranch Bourbon.
Now the Bourbon maker has tapped McConaughey to front its new Trust Your Spirit campaign, a series of eight short films which will air in markets worldwide.
Each ad in the series was shot using 'state-of-the-art projection mapping' technology, with McConaughey surrounded by projected scenes of the Wild Turkey distillery in Lawrenceburg. 
In one of the short films, the actor faces the camera and invites viewers to "Trust your gut, trust your eyes, trust your ears, trust your friends, and the stories they allow you to tell."
McConaughey accepts a glass of Wild Turkey Bourbon garnished with orange peel from a bartender, after revealing to the audience, "You are exactly where you should be. Where you go from here, is completely up to you and your spirit. Trust it."
The campaign arrives with the rollout of a revamped Wild Turkey 101 pack, designed to 'better showcase' the brand's Bourbon.
Another short film for the campaign presents McConaughey raising a glass to master distiller Jimmy Russell, and his success since launching Wild Turkey in 1954.
McConaughey commented: "This spirit of trust, and trusting your own, dates back for generations of the Russell family who toast those who share and forge ahead with their values. It's about celebrating both the primary and divine voice we all have inside. It's life – undiluted."
Developed by McConaughey and Wild Turkey creative director Josh Combs, the campaign will run on digital and social media channels in the United States, Australia and other select global markets.
Julka Villa, Gruppo Campari's managing director of global strategic marketing for spirits, said: "We're very proud of [Trust Your Spirit]. Along with our visionary creative team, we explored territories to passionately convey the brand's championing character, the liquid spirit itself, and the human spirit.
"Viewers will also get a peek at our new, reimagined Wild Turkey 101 bottle in these spots. The campaign illustrates the brand's bold personality and point of view, while continuing to pay homage to its rich history and craft."
Last year, McConaughey featured in Wild Turkey's With Thanks campaign.