The Irish Whiskey Masters 2021 results
With new distilleries on the way, the Irish whiskey industry is looking bullish. But what of the liquid it produces? Melita Kiely and a panel of top judges put the sector's output to the taste test.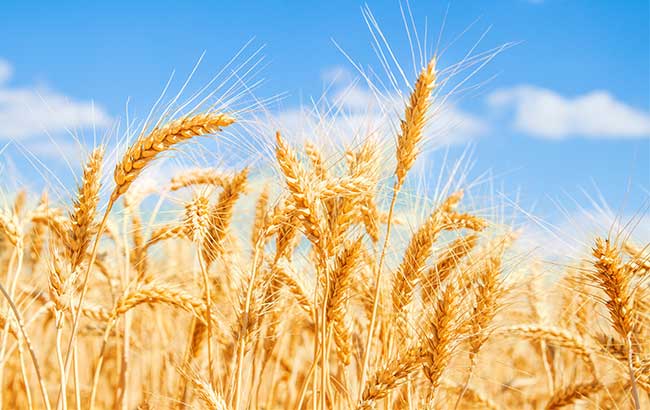 Despite the geopolitical challenges creating difficulties for Irish whiskey, the category had a stellar year in 2020.
Irish whiskey experienced a 140% increase in sales from 2010 to 2020, according to the Irish Whiskey Association (IWA). The IWA's Irish Whiskey Global report showed 96% of sales last year were in markets outside of Ireland, and the US alone accounts for 43% of the spirit's sales. Irish whiskey sales in the US generated US$1.1 billion worth of revenue for distillers in 2020.
The category's growth is being bolstered by new distilleries joining the sector. In November last year, for example, Gortinore Distillers was granted planning approval for the construction of an €8 million (US$9.5m) whiskey distillery in County Waterford.
As the category expands, it's important that quality also continues on the same upward trajectory. To put Irish whiskey to the test, the 2021 Irish Whiskey Masters' judges gathered at the Ibis Hotel in London Bridge. Wine Sorted assured each entrant was bagged and labelled anonymously to ensure each whiskey was judged solely on the liquid inside the bottle.
Nicola Carruthers, deputy editor of The Spirits Business magazine, chaired the first of four panels, joined by Tommy Cummins, head of purchasing at The Umbrella Project, and James Goggin, head of sales at Empirical.
Billy Abbott, ambassador for The Whisky Exchange, chaired a second panel, and was joined by judges Caroline Roddis, editor of The Whisky Exchange, and Karen Taylor, co-founder of the Whisky For Everyone blog.
The third team comprised Evan Prousaefs, bar manager at The Leaf and Cane in London, and Matt Chambers, co‐founder of the Whisky For Everyone blog, who chaired his panel. Michel Fichtner, head bartender at the Coburg Bar at The Connaught hotel in London, joined me, Melita Kiely, editor of The Spirits Business and chair of the tasting, on the final panel.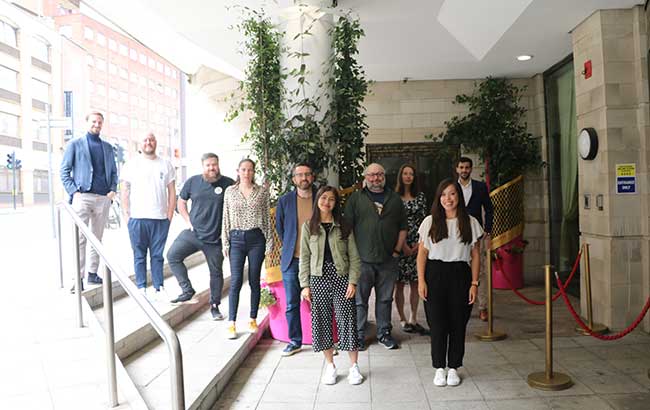 The competition got off to a solid start, with nine Gold medals awarded in the opening flight: Blended – Standard. The whiskeys were all priced up to £30 (US$45). Gold medallists included Ha'Penny Original, which was described as "fruity, vanilla and fresh".
John L Sullivan Irish Whiskey also secured a Gold award for its "citrusy, well‐rounded" profile. Teeling Whiskey Small Batch was another spirit to gain a Gold, and was enjoyed for its "great balance" and "touch of spice on the finish".
Fichtner said: "I always look for fruitiness and freshness, and some of these whiskeys really showed that. [The Pogues Irish whiskey] was my favourite, it had everything; it was rounded, lots of cereals, nuts and fruity notes, like raspberries. For the price point that would be my pick of the day for that flight."
In the Blended – Premium contingent, a plethora of Golds were awarded – 18 to be precise. Irish Distillers took home a Gold medal for Jameson Crested for being "creamy and grainy with green apple and earthy cereals". Stablemate Jameson Caskmates IPA Edition also received a Gold, with notes of "manuka and hops" with some "late drying spice". Teeling Pineapple Stiggins Fancy also received a Gold medal, celebrated for its "golden syrup and toffee" nose and "delicious and juicy" palate. Pearse Lyons 7 Years Old – Distiller's Choice also scooped a Gold medal, impressing with its "slightly floral, toffee nose". The round gave two Silver medals.
Blended – Super Premium brought the first Masters of the competition. The first of a pair was awarded to Jameson Bow Street 18 Years Cask Strength. Fichtner found flavours of "citrusy fruits" on the nose and "spices, caramel" on the palate, leading to a "long finish and great balance".
The second Master went to Midleton Dair Ghaelach Knockrath Forest, also from Irish Distillers. The whiskey had "Christmas cake" on the nose, and "cherries, plums, and tropical mango" flavours.
Talking about the Midleton expression, Fichtner said: "This was right up my alley, so complex, so many different aromas, fresh cherries, Bakewell tart, plums, juicy peaches, tropical fruits, hints of leather – a beautiful whiskey."
Eight Gold medals were also awarded in this heat. Walsh Whiskey received three Gold awards, including one for Writers' Tears Cask Strength 2021. Tasting notes included "butter, shortbread, cinnamon and green fruits". Jameson 18 Years Old also received a Gold, described as having flavours of "soft orchard fruits and floor polish, followed by dried fruits"; Diageo's new Roe & Co Japanese Sugi release took home a Gold, as well. Three Silver medals gave the round a boost.
"This was very high value for money," said Fichtner. "The blends had a lot of richness to them, the complexity was there, they brought some intensity but also some softness. Some very high scores in here."
At the highest price point, Blended – Ultra Premium, a Master was discovered in Tullamore Dew 12 Years Old Special Reserve.
It offered aromas of "jammy fruits, raisins and digestive biscuits", leading to flavours of "oak wood spice and a nutty finish".
From blends to single malts, and a flight of standard‐priced whiskeys were put to the test. The Pogues Single Malt Irish Whiskey secured one of three gold medals. The judges liked its aromas of "sweet cereals and vanilla", and "lemon zest and late warm spices" on the palate.
A second Gold went to "very fragrant" The Quiet Man 8 Years Old from Luxco, while a third was given to "creamy, soft" West Cork 8 Years Old Small Batch. Three Silver medals were also delivered in the flight.
In the premium price range, single malts continued to deliver solid Golds. Five were awarded in this heat, including one for Teeling Single Malt, which had aromas of "orchard fruits and baking spices" leading to "orange, chocolate and plenty of fruitiness" on the finish. Dingle Single Malt also collected a Gold in this flight, enjoyed for flavours of "apples and baking spices". Three Silvers concluded the round.
The Irishman Single Malt Marsala received a Gold medal in the following flight: Single Malt – Super Premium. The whiskey was described as being "well integrated" with flavours of "verbena, citrus, gooseberries and resin".
Fichtner said: "I like it very much; it has lots of wine influence, like a Sauternes, maybe, and a tiny hint of smoke, which was interesting. A little more fruitiness would have pushed it into the Master territory."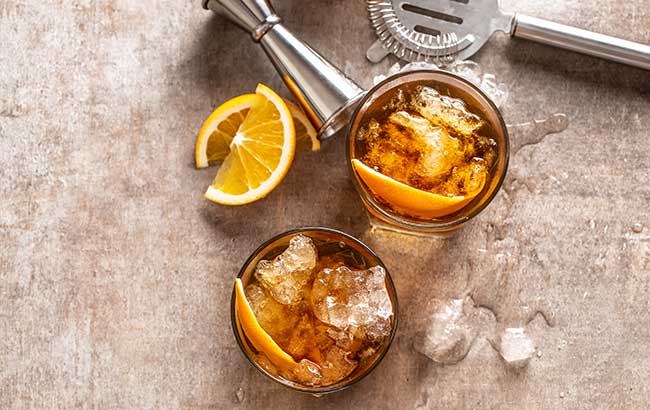 Increasing standards
The standard of whiskeys certainly increased as the judges moved to the Single Malt – Ultra Premium flight, which produced four Masters in total. Tullamore Dew 18 Years Old secured a Master medal for flavours of "green apples, brambles, oatcakes and sweet spices".
The Craft Irish Whiskey Co's third release, The Brollach, also secured a Master medal, with "mocha" notes on the nose, leading to "a creamy, honeyed palate with more mocha" and developing into "apricot jam, tropical fruits and a hint of warming gingerbread". Teeling Whiskey Company picked up the two remaining Master medals, first of all for Teeling Renaissance 3 Single Malt. Tasting notes included "heavy fruits, pears, peaches – very lush". Teeling 32 Years Old also secured a Master, celebrated for flavours of "juicy apples, soft delicate spices" and "perfect balance".
Tullamore Dew 14 Years Old received a Gold medal in this round. Roddis said: "This round shows that if you are spending the extra money, it can be worthwhile". Fichtner agreed and added: "These were fantastic – absolutely worth their price point at ultra‐premium."
In the first single grain heat, featuring standard‐priced whiskeys, a Gold medal was awarded to La Martiniquaise‐Bardinet's O'Brian whiskey, described as "pleasant" with "a nice fruity start, lemon and gum drops".
Two more Masters were unearthed in the Single Grain – Premium round. Teeling Single Grain was one recipient of the top award.
Goggin said: "Wow, great start – warming caramel on the palate, rich, good fruit."
Method and Madness Single Grain collected the second Master, with a "brilliant mature nose – ripe fruit, honey", leading to "toffee, treacle" notes and a "creamy mouthfeel".
"Fruity, velvety" Glendalough Double Barrel received a Gold medal.
Cummins said: "Grain whiskey is sometimes considered cheap, it's there to bulk‐up something. These were exceptional whiskeys – and the fact they're still under £45 is excellent."
In the Single Grain – Super Premium round, The Whistler Mosaic won Gold for "coconut" aromas and "a small amount of tropical fruits on the finish".
At the top end of the single grain category, ultra‐premium Teeling Single Grain Vintage 13 Years Old won a Master medal. "There is a great richness to the nose – the palate initially is big and rich and fruity and fatty, with some sort of Port or Sherry flavours, and it manages the ABV very well."
Cummins was equally impressed by the expression. "This was exceptionally good," he added.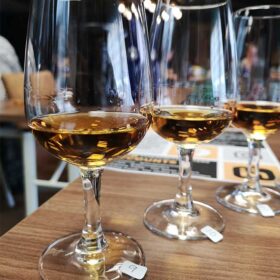 Easy to drink
Ireland's classic single pot still whiskeys were presented next, starting with a flight of expressions that sat in the standard price range. Three Golds left the judges wanting more: Samuel Gelston's Single Pot Still Pinot Noir Finish, with notes of "oak, waffles and apples"; "creamy, buttery, fruity" Powers Three Swallow Release; and "delicate, fruity, peachy" Powers Gold Label.
"I liked the style of these whiskeys," noted Fichtner. "They were very inoffensive, easy to drink, and good for the price point. It would have been nice to see a little more intensity."
The Single Pot Still – Premium contingent certainly stepped up the standard, as four Master medals were awarded to bottlings from Irish Distillers.
Redbreast 12 Years Old had "big fruitiness" and was found to be "milky" with "cereals, great mouthfeel, and vanilla" notes. "So juicy," added Goggin.
Master winner Method and Madness Single Pot Still delivered aromas of "orange blossom, jammy fruits" and a palate with "agave nectar, strawberries and cream" notes.
Powers John's Lane 12 Years Old secured the top award for being "delicious, fruity and well balanced".
And fellow Master medallist Redbreast Lustau Edition took home a Master award for "Sherry, tropical, cooked fruit" notes and "big hit of flavour, with maple, butterscotch and a touch of heat". "Moreish," is how Goggin summed it up.
Three Gold medals completed the extremely strong flight.
Cummins said: "There were definitely some producers trying something different and not taking the traditional route. It was like a sweet shop – delicious."
Goggin was also extremely taken by the flight. He added: "It was really versatile in flavour, very rarely did I have the same tasting notes. It was a real tasting journey."
The high standard flowed into the Single Pot Still – Super Premium heat, with Irish Distillers adding two more Master medals and three Golds to its expanding haul.
Silky, velvety palate
Yellow Spot cemented its Master status with aromas of "golden syrup and peach compote", leading to a "silky, velvety palate", with "tropical fruits, honey, warming spices and wood" flavours.
Redbreast 12 Years Old Cask Strength had "great alcohol integration" and was "rich and sweet" on the nose, with "evolving spices giving depth". Chambers described the palate as "luxurious, with so much depth and complexity; multi‐layers of dried fruit, caramel, elegant wood spices and preserved citrus". Chambers added: "Stunning – wow, what a flight. That is a collection of exceptional whiskeys that show exactly what the category is capable of. That was a real treat to sample."
At the top end of the single pot still whiskeys, ultra‐premium, three Masters continued to excite the panellists. Redbreast 27 Years Old, Redbreast 21 Years Old and Midleton Barry Crockett Legacy were all bestowed with the Master accolade. Redbreast 27 Years Old was "peachy and tropical" on the nose, and "silky and juicy" on the palate.
The 21‐year‐old expression presented flavours of "ginger cake with orange marmalade" and "raisins and candied citrus". Roddis found "some coffee, chocolate and oak notes" in Midleton Barry Crockett Legacy, with "the darker base notes adding extra dimension to the palate". There was also a "cream, nuttiness" to the nose. A Gold medal for Red Spot finished the flight.
Taylor said: "There were waves of character; if pot still is occasionally characterised as a one‐trick pony, this round shows that's far from true."
Abbott added: "This is what you want from this price point for the style – pot still spice and depth, but also with the well developed fruity character."
In the final flight of the day – Flavoured Irish Whiskey – two more medals were added to the day's tally. Boann Distillery's The Whistler Irish Honey was awarded a Gold medal. "A river of warm caramel and cream. Very sweet and undeniably a crowd‐pleaser," noted Roddis. The Wild Geese Irish Honey Liqueur collected a Silver medal with "hints of spice and floral notes".
The Master medals were then poured again for each of the judges, in search of the 'best in class' from the day. It was far from an easy choice to make, but winning the title of Irish Whiskey Taste Master 2021 was Tullamore Dew 18 Years Old.
Reflecting on the day, all the judges agreed the quality of Irish whiskey continues to be exceptional, and leaves much to be excited about when it comes to the category's future.
"I would love to see even more producers thinking outside the box, and creating more intensity of flavours and really opening up the category's potential," enthused Fichtner.
He went on to say: "There were some exceptional flavours in there today, and some absolute crackers. There's no denying that Irish whiskey still has so much potential to realise."
Read on for the full list of winners from The Irish Whiskey Masters. 
Blended – Standard
| | | |
| --- | --- | --- |
| Company | Product | Medal |
| Aldi Ireland | Ardfallen | Gold |
| Halewood Artisanal Spirits | The Pogues Triple Distilled Irish Whiskey | Gold |
| Hyde Irish Whiskey | Éiregold Special Reserve Blended Irish Whiskey | Gold |
| MS Walker | John L Sullivan Irish Whiskey | Gold |
| Pearse Lyons Distillery | Ha'Penny Original | Gold |
| Saranty Imports | Kinsale Black Reserve Irish Whiskey | Gold |
| Saranty Imports | Kinsale Small Batch Irish Whiskey | Gold |
| Teeling Whiskey Company | Teeling Whiskey Small Batch | Gold |
| The Bloomsbury Club UK | The Boston Bakers | Gold |
| Halewood Artisanal Spirits | Gelston's Blended Irish | Silver |
| West Cork Distillers | West Cork Bourbon Cask | Silver |
Blended – Premium
| | | |
| --- | --- | --- |
| Company | Product | Medal |
| Brown‐Forman | Slane Irish Whiskey | Gold |
| Hyde Irish Whiskey | Hyde No.8 Stout Finish Blended Irish Whiskey | Gold |
| Irish Distillers | Jameson Crested | Gold |
| Irish Distillers | Jameson Caskmates IPA Edition | Gold |
| Irish Distillers | Jameson Caskmates Stout Edition | Gold |
| Irish Distillers | Jameson Irish Whiskey | Gold |
| Jatt Life | Jatt Life Whiskey | Gold |
| Lambay Irish Whiskey Company | Lambay Malt Irish Whiskey | Gold |
| Listoke Distillery | Wise Owl Irish Whiskey | Gold |
| Pearse Lyons Distillery | Ha'Penny Fourcask | Gold |
| Pearse Lyons Distillery | Pearse Lyons 7 Years Old – Distiller's Choice | Gold |
| Pearse Lyons Distillery | Pearse Lyons – Original | Gold |
| Protege International Group | Untamed Non Chill Filtered cask Strength Whiskey | Gold |
| Protege International Group | The Wild Geese Classic Blend Whiskey | Gold |
| Teeling Whiskey Company | Teeling Pineapple Stiggins Fancy | Gold |
| Teeling Whiskey Company | Teeling Stout Cask | Gold |
| Tullamore Dew | Tullamore Dew Original | Gold |
| West Cork Distillers | West Cork Black Cask | Gold |
| Belfast Distillery Company | McConnell's Irish Whisky | Silver |
| Tullamore Dew | Tullamore Dew XO Caribbean Rum Cask | Silver |
Blended – Super Premium
| | | |
| --- | --- | --- |
| Company | Product | Medal |
| Irish Distillers | Jameson Bow Street 18 Years Cask Strength | Master |
| Irish Distillers | Midleton Dair Ghaelach Knockrath Forest | Master |
| Diageo | Roe & Co Japanese Sugi | Gold |
| Irish Distillers | Jameson 18 Years Old | Gold |
| Irish Distillers | Midleton Very Rare 2021 | Gold |
| Irish Distillers | Jameson Black Barrel | Gold |
| Irish Distillers | Jameson Cooper's Croze | Gold |
| Walsh Whiskey | Writers' Tears Double Oak | Gold |
| Walsh Whiskey | The Irishman Cask Strength 2021 | Gold |
| Walsh Whiskey | Writers' Tears Cask Strength 2021 | Gold |
| Irish Distillers | Jameson Blender's Dog | Silver |
| Irish Distillers | Jameson Distiller's Safe | Silver |
| Pearse Lyons Distillery | Pearse Lyons – Marriage of Malt | Silver |
Blended – Ultra Premium
| | | |
| --- | --- | --- |
| Company | Product | Medal |
| Tullamore Dew | Tullamore Dew 12 Years Old Special Reserve | Master |
Single Malt – Standard
Company
Product
Medal
Halewood Artisanal Spirits
The Pogues Single Malt Irish Whiskey
Gold
Luxco
The Quiet Man 8 Years Old Single Malt Whiskey
Gold
West Cork Distillers
West Cork 8 Years Old Small Batch
Gold
Halewood Artisanal Spirits
Samuel Gelston's Single Malt Irish Whiskey
Silver
West Cork Distillers
West Cork Bog Oak Charred Cask –
Glengarriff Series
Silver
West Cork Distillers
West Cork Peat Charred Cask – Glengarriff Series
Silver
Single Malt – Premium
| | | |
| --- | --- | --- |
| Company | Product | Medal |
| Dingle Distillery | Dingle Single Malt | Gold |
| Irish Distillers | Method and Madness Single Malt | Gold |
| Luxco | The Quiet Man 12 Years Old Single Malt Whiskey | Gold |
| Pearse Lyons Distillery | Pearse Lyons 12 Years Old – Founders Choice | Gold |
| Teeling Whiskey Company | Teeling Single Malt | Gold |
| Hyde Irish Whiskey | Hyde No.9 Iberian Cask Single Malt Irish Whiskey | Silver |
| Teeling Whiskey Company | Teeling Blackpitts Single Malt | Silver |
| Tullamore Dew | Tullamore Dew Old Bonded Warehouse Release | Silver |
Single Malt – Super Premium
| | | |
| --- | --- | --- |
| Company | Product | Medal |
| Walsh Whiskey | The Irishman Single Malt Marsala | Gold |
Single Malt – Ultra Premium
| | | |
| --- | --- | --- |
| Company | Product | Medal |
| Tullamore Dew | Tullamore Dew 18 Years Old Single Malt | Master & Taste Master |
| Teeling Whiskey Company | Teeling Renaissance 3 Single Malt | Master |
| Teeling Whiskey Company | Teeling 32 Years Old Single Malt | Master |
| The Craft Irish Whiskey Co | The Brollach | Master |
| Tullamore Dew | Tullamore Dew 14 Years Old Single Malt | Gold |
Single Grain – Standard
| | | |
| --- | --- | --- |
| Company | Product | Medal |
| La Martiniquaise‐Bardinet | O'Brian | Gold |
Single Grain – Premium
| | | |
| --- | --- | --- |
| Company | Product | Medal |
| Irish Distillers | Method and Madness Single Grain | Master |
| Teeling Whiskey Company | Teeling Single Grain | Master |
| Glendalough Distillery | Glendalough Double Barrel Irish Whiskey | Gold |
Single Grain – Super Premium
| | | |
| --- | --- | --- |
| Company | Product | Medal |
| Boann Distillery | The Whistler Mosaic | Gold |
Single Grain – Ultra Premium
| | | |
| --- | --- | --- |
| Company | Product | Medal |
| Teeling Whiskey Company | Teeling Single Grain Vintage 13 Years Old | Master |
Single Pot Still – Standard
Company
Product
Medal
Halewood Artisanal Spirits
Samuel Gelston's Single Pot Still
Pinot Noir Finish Irish Whiskey
Gold
Irish Distillers
Powers Three Swallow Release
Gold
Irish Distillers
Powers Gold Label
Gold
Halewood Artisanal Spirits
Samuel Gelston's Single Pot Still Irish Whiskey
Silver
Single Pot Still – Premium
| | | |
| --- | --- | --- |
| Company | Product | Medal |
| Irish Distillers | Redbreast 12 Years Old | Master |
| Irish Distillers | Method and Madness Single Pot Still | Master |
| Irish Distillers | Powers John's Lane 12 Years Old | Master |
| Irish Distillers | Redbreast Lustau Edition | Master |
| Glendalough Distillery | Glendalough Pot Still Irish Whiskey | Gold |
| Irish Distillers | Method and Madness Mulberry Cask | Gold |
| Teeling Whiskey Company | Teeling Single Pot Still | Gold |
Single Pot Still – Super Premium
| | | |
| --- | --- | --- |
| Company | Product | Medal |
| Irish Distillers | Redbreast 12 Years Old Cask Strength | Master |
| Irish Distillers | Yellow Spot | Master |
| Irish Distillers | Redbreast 15 Years Old | Gold |
| Irish Distillers | Green Spot Chateau Leoville Barton | Gold |
| Irish Distillers | Blue Spot | Gold |
Single Pot Still – Ultra Premium
| | | |
| --- | --- | --- |
| Company | Product | Medal |
| Irish Distillers | Redbreast 27 Years Old | Master |
| Irish Distillers | Redbreast 21 Years Old | Master |
| Irish Distillers | Midleton Barry Crockett Legacy | Master |
| Irish Distillers | Red Spot | Gold |
Flavoured Irish Whiskey
| | | |
| --- | --- | --- |
| Company | Product | Medal |
| Boann Distillery | The Whistler Irish Honey | Gold |
| Protege International Group | The Wild Geese Irish Honey Liqueur | Silver |