Noveltea achieves carbon-negative status
By Alice Brooker
Alcoholic tea brand Noveltea has strengthened its commitment to sustainability by offsetting double the amount of carbon it produces per bottle.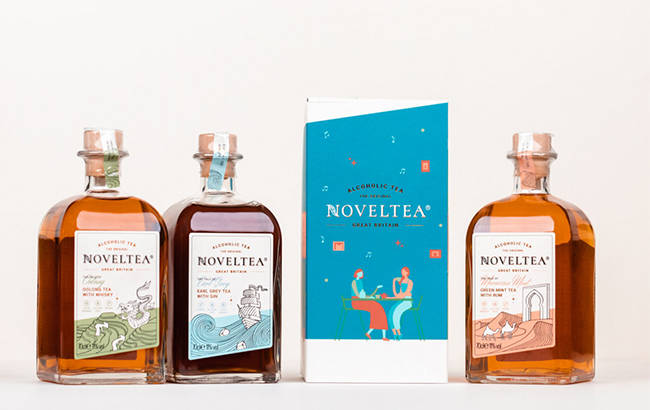 The English company, which produces cold-brewed teas infused with alcohol, was founded in 2017 by Vincent Efferoth and Lukas Passia.
Passia said: "We're thrilled to announce the news that Noveltea is now a carbon-negative business. Our mission to be as sustainable as possible runs through every decision the company makes, and we're delighted to share this exciting development."
Through its partnership with Myanmar Stoves Campaign, the brand offsets 10 tonnes of carbon dioxide (CO2), while its work with United Nations: Angkor Bio Cogen Rice Husk Rower Project offsets 200 tonnes.
Noveltea has also committed to furthering its sustainability mission by reducing carbon and plastic consumption by 10% year on year, and aims to move away from offsetting carbon to eliminating its creation entirely.
"Going carbon neutral would have been a nice goal but we strive for best-in-class, which is why the carbon-negative status has been something of a North Star for us. We'll continue to make the same great tasting product our customers know and love while being a great deal kinder to the planet in the process," Passia explained.
Last year, Noveltea raised £1.4 million (US$1.8m) in funding to expand globally and develop new products.