Macallan Concept No.3 unveils GTR activation
By Melita Kiely
An immersive digital activation will support the launch of The Macallan Concept No.3 in global travel retail.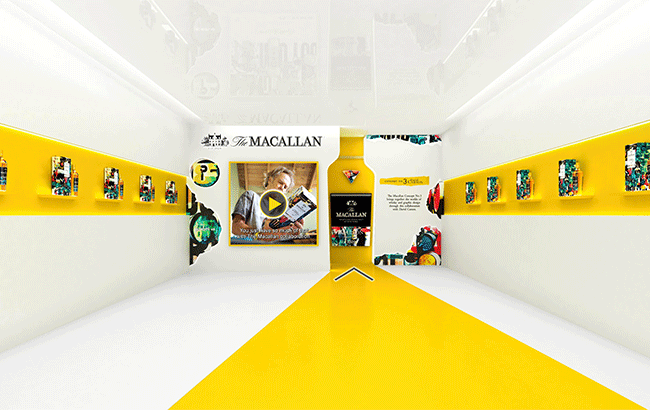 The Macallan Concept Series is a limited edition collection of annual bottlings, designed to highlight the creativity and culture behind the brand's whisky making. The series is available exclusively in travel retail.
Edrington-owned The Macallan revealed Concept No.3 in June this year, the third and final instalment in its Concept Series.
Jeremy Speirs, Edrington regional managing director, global travel retail, said: "The digital activation is a highly relevant and engaging way to connect consumers with the Concept No.3 universe in the wake of Covid-19 when many are still unable to travel.
"By pushing the boundaries of digital engagement, we are building awareness and excitement for when travellers return to duty free stores and continuing to recruit consumers into The Macallan through standout activations, both online and offline."
The '3D linear gallery' will invite travellers to discover more about Concept No.3, starting with a 'hall of fame'-style display. Here, consumers will be able to learn more about graphic designer David Carson's inspiration and motivation to work with The Macallan.
Further into the activation, visitors will have the chance to watch videos explaining the 'three core pillars' of Concept No.3: place, mastery and taste.
After that, the activation will educate guests about the key tasting notes of the whisky – pear, cinnamon and vanilla – through a virtual scent bar.
A placard then invites visitors to try out the Create Your Own app, which will give creatives the chance to design bespoke artwork with graphic elements inspired by Carson's work.
The virtual walk-through will end with a tasting experience with whisky maker Polly Logan, plus the chance to buy a bottle of The Macallan Concept No.3 via click and collect.