Glenfarclas gains planning approval for new warehouses
Speyside producer Glenfarclas has received planning permission to build two whisky warehouses at its distillery in Ballindalloch.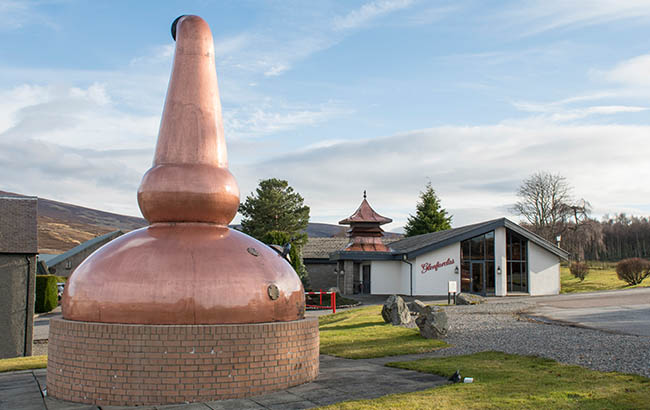 On Wednesday (4 August), Moray Council approved Glenfarclas' application to construct the new storage facilities, originally submitted in March of this year.
The two bonded warehouses will cover a total of 1,993 square metres on the family-owned Scotch whisky maker's property. Each warehouse will be able to store 2,500 casks, stacked a maximum of three barrels high, with volumes spanning 190, 250 and 500 litres.
"To keep up with demand and growth of the brand, now and in future years, we have decided the time is right to build more storage warehouses at Glenfarclas, allowing us to produce more for the future," said Callum Fraser, Glenfarclas production manager.
In May, the producer celebrated its 185th anniversary with the launch of a limited edition single malt, featuring whiskies from casks bridging six decades.
To learn more about the Glenfarclas, read our history of the distiller.
Last week, Moray Council granted planning approval to the team behind English whisky Bimber for the construction of a new Scotch whisky distillery in Dunphail.