Distiller seeks to create Australian agave spirits
Melbourne-based producer Top Shelf International (TSI) is planning to build a distillery to produce Australian agave spirits and has hired the former president of LVMH's Volcan De Mi Tierra Tequila to lead the new project.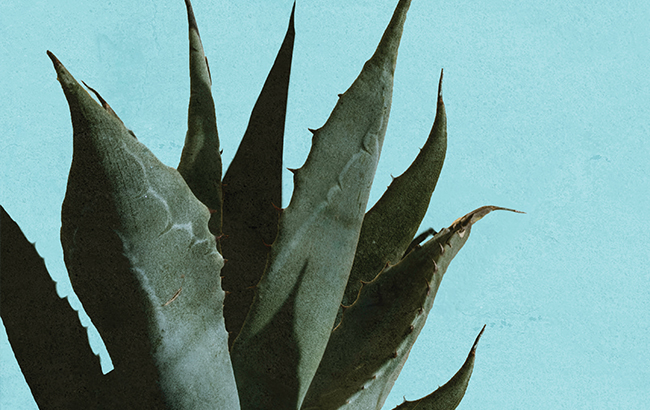 TSI's Australian Agave Project seeks to establish a category for Australian agave spirits, which has been more than 10 years in the making.
The company owns a 430-hectare farm in north Queensland, Australia, which is currently home to more than 50,000 blue agave plants. It has the capacity to grow up to one million agave plants.
TSI said that once the farm is fully planted, it would become one of the top 25 agave spirits producers in the world, and the largest outside of Mexico.
Additionally, TSI said the agave is acclimated to Australia, in particular Queensland's dry tropical region, providing ideal conditions for growing the plant.
The firm believes it has the potential to become a AU$100m annual business.
TSI is planning to build a distillery on the farm powered by hydrogen and solar technology, along with a visitor centre. Full-scale production at the farm is due to start in mid-2023.
New appointment
Furthermore, TSI has hired Trent Fraser as president to lead the company's agave project and global expansion. He has more than two decades of experience in wine and spirits.
Fraser worked for 13 years at LVMH, where he helped build and launch Volcan De Mi Tierra over a six-year period. Fraser was behind the strategy, branding, route to market, sales and marketing for the brand, as well helping to establish the farming, harvesting and distillation side of the Tequila business.
TSI CEO Drew Fairchild said: "Trent's track record of success at LVMH speaks for itself. He is the perfect person to guide and shape the development of our Australian agave opportunity.
"We could not have found a more well-credentialled, internationally-recognised Australian in the spirits world to help TSI realise its ambition to become Australia's first globally relevant multi-branded spirits company.
"We're thrilled he shares our vision and passion to create not only Australia's first agave spirit of global relevance, but also to help guide our spirits portfolio's entry into markets around the world."
Fraser, who is currently based in Portugal, will join TSI in September remotely. Originally from Adelaide, Fraser will return to Australia for the role once Covid-19 restrictions are lifted.
Fraser said: "I'm a very proud Aussie and the opportunity to return home to lead something so groundbreaking is undeniably the main driving motivation, as is the rule-breaking, hungry and pioneering attitude of the TSI team. I'm honoured to be part of this amazing team and company.
"Before accepting this role and major life change, I obviously needed to test and trial if this concept could work. The team sent to me some of its early experimental liquid and I was immediately impressed. A stunning agave liquid profile that has been carefully nurtured to flourish outside of its native Mexico will be the next chapter in agave's future."
TSI owns Australian brands Ned whisky and Grainshaker vodka. It claims to have the largest dedicated whisky distillery in the country.
Last year, SB explored alternative agave spirits to see if they have the potential to follow in the footsteps of Tequila and mezcal.