Can alternative agave spirits go mainstream?
Tequila and mezcal are some of the hottest spirits around right now. SB finds out if the likes of sotol, raicilla, bacanora and avila could follow in their wake and become equally appealing to drinkers.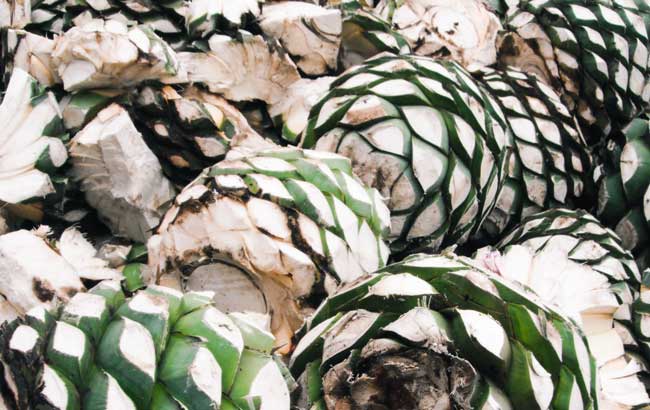 *This feature was originally published in the July 2020 issue of The Spirits Business.
It has taken a lot of work to change people's perception of Tequila from its shot‐slamming, party persona. Brands have done a stellar job of educating consumers and trade about the nuances of this agave‐based spirit, opening their eyes to high‐quality expressions and many mixing possibilities.
The additional influx of celebrity faces to the Tequila category has undoubtedly boosted the spirit's profile, with the likes of George Clooney's Casamigos, Chris Noth's Ambhar investment, and most recently the release of Dwayne 'The Rock' Johnson's Teremana. Combined global volume sales of Tequila and mezcal rose by 6.6% in 2019 to reach 39.2m cases, according to Euromonitor International, showing that efforts are evidently paying off.
On the rise
Tequila's success has been closely followed by its smoky cousin, mezcal. While mezcal's volumes and market footprint remain small, interest from consumers and the trade has been on the rise for some time. But the agave‐based category doesn't begin and end with these two products; there are a number of other agave spirits that are less frequently spoken about in the industry. As Tequila and mezcal pave the way, could we soon see the likes of raicilla and bacanora follow the same trajectory?
"Category expansion and maturity seems inevitable," says Megan Hurtuk, agave marketing director at US spirits group Sazerac. "Whether its diving deeper into aged Tequila and artisanal and ancestral mezcals, or expanding into raicilla and bacanora, agave spirits consumers show signs of continuous exploration."
In 2018, Sazerac, which makes Corazón Tequila, launched a website dedicated to agave education, greatagave.com. The site is a mini‐encyclopedia about the agave spirits category, exploring its origins from 1,000BC. According to the website, studies have found that the Olmecs, then the Aztecs, created a fermented drink using agave plants known as 'pulque' between 1,000BC and 200AD. Pulque is created from the fermented sap of agave and is traditional in central Mexico.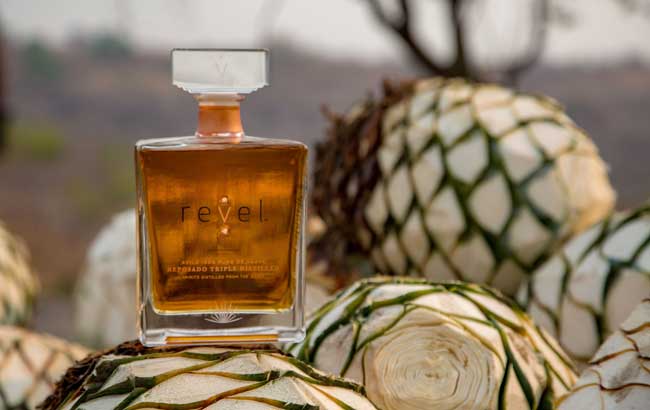 Further research shows evidence of pre‐Hispanic distilling of the agave plant (mezcal) in Mexico by the 1500s. In 1531, the Spanish created a "rudimentary mud still", known as an 'alquitarra', which created some of the first documented mezcals.
There are certain nuances that distinguish agave‐based spirits from one another. Tequila's appellation of origin is widely known, and, as such, it can only be produced in Jalisco, Mexico, from Blue Weber agave, along with some areas in Guanajuato, Michoacán, Nayarit and Tamaulipas. Mezcal, by comparison, must be created in specific regions in Mexico, such as Oaxaca, Puebla and Guerrero. Unlike Tequila, however, mezcal has the flexibility of using any species of agave.
Meanwhile, raicilla is only made in Jalisco, and has only been legally available in the US since 2014. It is made from wild agave species, such as Chico Agar and Maximiliana, which give it a sweeter, more tropical profile. Bacanora, on the other hand, is a drier, peppery spirit, often made using pine nuts or almonds in the early stages of distillation for added flavour. It is made from wild agave Pacifica, which only grows in the mountains of Sonora.
Sotol has long been deemed an agave‐based spirit, but it is actually not made from the plant. Sotol's base ingredient is Dasylirion Wheeleri. The plant was originally listed as an agave species, but is now a member of the Nolinaceae family, which means technically, it's not a mezcal. However, it is produced in a similar way to mezcals made in central Mexico, and is widely grouped into the agave spirits sector.
While consumers and trade alike are increasingly eager to expand their spirits knowledge and discover something new, there is widespread agreement that education is desperately needed if lesser‐known agave spirits are to break into the mainstream.
"Undoubtedly, familiarisation with Tequila and mezcal has provided the impetus to explore other agave spirits, primarily raicilla and sotol," says Nick Gillett, managing director of premium importer Mangrove UK. "They may be lesser know, but there are some great examples that will reward those that find them. However, the lack of available information and education means that this can be a challenging arena for a consumer – if their first experience is with a poorly conceived product, this can curse the whole category for the future."
Potential and appreciation
He sees more potential and appreciation among trade members for these products. "Knowledge and appreciation of all agave‐based liquids within the more professional part of the trade is strong, and extends to Mexican whisky and liqueurs," Gillett adds.
"There have been excellent education programmes undertaken by some of the smaller brands and more artesian producers, which has helped with this.
"Unfortunately, this is yet to be taken up by the global players to translate into widespread consumer knowledge in Tequila, let alone any of the smaller categories such as mezcal, raicilla and sotol – which almost rely on the agave fanatics."
In November 2018, a group of London bartenders unveiled a range of agave distillates and sugarcane aguardientes, called El Destilado.
The collection was put together by Alex Wolpert, founder of East London Liquor Company, and business partners Michael Sager and Marcis Dzelzainis, both of London wine bar and restaurant Sager and Wilde.
"We wanted to approach spirits with the same rigour as natural wine," explains Wolpert. "What this meant is the natural spirit (destilado) had to be sourced then bottled with the most minimal intervention. This has taken four years to get off the ground, sourcing from some of the smallest producers in Mexico." The brand has found a captive audience in the UK, Japan, Norway, France and Sweden.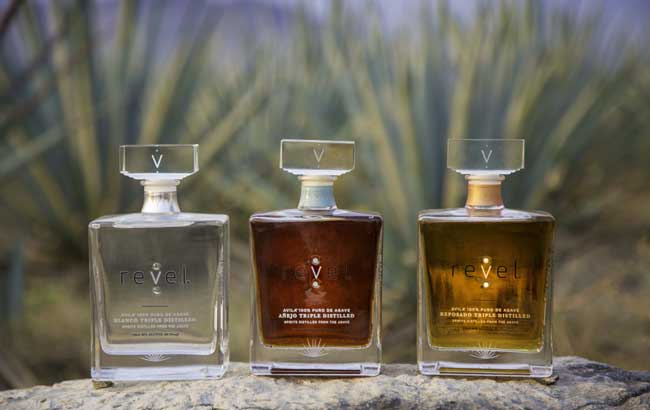 Barrier to success
But again, Wolpert laments the lack of education that he believes will result in a barrier between the likes of other agave‐based spirits and consumers.
"A lot of work still needs to be done," he says. "With mezcal being a more recent category in the market and a lot of emerging smaller brands, it is challenging to educate consumers in a world as fragmented and complex as mezcal. It is the responsibility of all brands in this category to be as transparent as possible to help the bartender and consumer understand the breadth of choice, and make educated decisions about what they would like to drink."
Also creating more diversity across agave spirits beyond Tequila is Revel Spirits, which established a new agave‐based spirit category called 'avila' in 2018.
Revel Avila consists of three expressions: Blanco (40% ABV), Reposado (40% ABV) and Añejo (48% ABV). It was founded by CEO Micah McFarlane, who launched the brand "in his backyard in Minneapolis, back in 2013", he says. While Minnesota is the brand's best market, McFarlane also sees potential for growth in areas such as California and New York "where mezcal is rapidly growing in popularity."
"Education is a key component for our brand; it takes an understanding of other agave spirits by the consumer to explain the differences in avila and what makes it unique," McFarlane adds. "That is probably the most challenging part, but also rewarding when you see it click for someone."
This Is Us actor Justin Hartley also joined Revel Spirits in May 2020 as a partner to work with McFarlane on raising awareness of avila and educate consumers on the category. Hartley also acquired a minority stake in the business.
For Michael J Dean‐Trego, owner and chairman of Casa Tequilera Dean Lozoya, maker of Mi Rancho Tequila, sotol is starting to be picked up by leading bartenders and spirits buffs in Mexico.
"It is starting to catch the eye of many new and cutting‐edge boutique bartenders in the US and in many other parts of the world," he explains. "It's a different and unique spirit with genuine attributes of another fine distilled spirit from Mexico. It is the pride of the north of Mexico."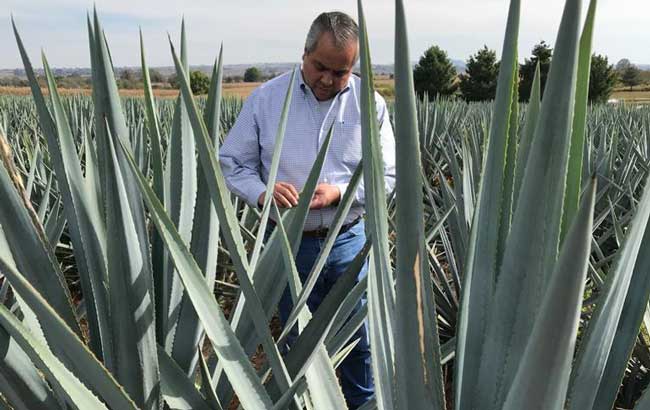 Being a member of the undiscovered part of the agave‐based family – despite sotol's difference in base ingredient – could be its making.
"The popularity of its better‐known cousins is already having an effect on the growth of the spirit sotol," Dean‐Trego adds. "It is different and new, although it's been around for years. Being lesser known makes it a hip agave spirit. It is now considered a cutting‐edge agave‐based spirit amongst bartenders and aficionados, adding prestige to the line‐up of spirits from Mexico."
Boost the sector
To help boost the rest of the agave‐based spirits sector and bring it in line with the growth enjoyed by Tequila and mezcal, Revel Avila's McFarlane says a collective effort from all brands will be essential.
"The other lesser‐known agave spirits categories need to band together to educate on agave spirits as a whole," he explains. "To continue expanding and growing the category, the important thing for consumers to understand is that Tequila is not necessarily the best‐quality agave spirit you can buy, just because it's the best known.
"We need to stress the importance of quality, 100% agave spirits with no additives, and how the region and terroir affects these spirits, making them unique and special, similar to wines. Once consumers understand that, the appeal to trying new and different agave spirits is obvious."