Diego Lanza joins auction house Bonhams
By Melita Kiely
Auctioneer Bonhams has appointed Diego Lanza as the company's whisky specialist in London.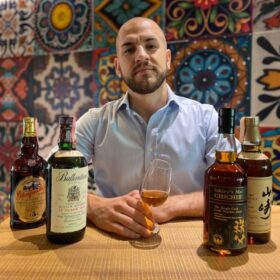 Lanza will be responsible for sourcing whisky from the UK and Europe to be sold in Bonhams whisky sales in Edinburgh, Hong Kong and Paris.
Before joining Bonhams, Lanza worked at The Whisky Exchange as old and rare spirits manager. In this role he was responsible for advising leading spirits auctions across the UK, US and Hong Kong, putting together The Whisky Exchange's private collection and working with private clients to develop their offerings.
His notable achievements include working on a single cask bottling project for Davidoff of London's 40th anniversary and hosting The Whisky Exchange's Old and Rare Whisky Show.
"I am delighted to be joining Bonhams' international whisky team," Lanza said. "It has an enviable reputation and I am looking forward to helping it achieve even more success in the future."
Lanza will work alongside Martin Green, Bonhams' whisky specialist in Edinburgh, and Daniel Lam, the auction house's specialist in Hong Kong.
He will report to Richard Harvey, Bonhams international director of fine and rare wine and whisky.
Harvey said: "Our international whisky team has enjoyed great success over recent years setting world records and establishing the market for Japanese whisky.
"Diego has exactly the right experience to help us maintain and strengthen our position in this highly competitive field."
Bonhams is due to auction a 30-year-old cask of Macallan Scotch whisky this month, which is expected to sell for up to UK$4 million (US$514,300).
Meanwhile, The Whisky Exchange co-founder Sukhinder Singh is planning to sell a selection of old and rare miniatures at auction this month.