Trade prepares for first National Hospitality Day
By Melita Kiely
A number of leading associations, including Hospitality Action and the Licensed Trade Charity, have partnered to launch National Hospitality Day.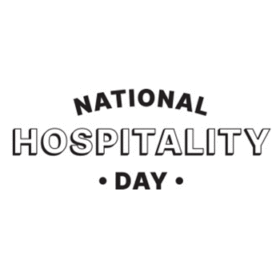 National Hospitality Day will take place on 18 September, and will encourage UK patrons to visit their favourite bars, pubs and restaurants to give the sector a boost.
On-trade operators and suppliers are being encouraged to plan activities, offers and events to mark the occasion, such as gala dinners with guest chefs, or hosting a Q&A session with local celebrities. Other ideas also include free nibbles and entertainment, or outdoor activities.
Mark Lewis, chief executive of Hospitality Action, which formulated the idea, said: "On one amazing day, we're going to spark the mother of all parties – and all to help the businesses that have been thrown to their knees by Covid-19, and the people who work in them."
Furthermore, venues taking part in National Hospitality Day will be asked to incorporate a fundraising element into their plans, with proceeds to be divided between four charities: The Drinks Trust, Hospitality Action, The Licensed Trade Charity, and The Springboard Charity.
Other associations and partner organisations involved with National Hospitality Day include Federation of Wholesale Suppliers, Institute of Hospitality, Pub Aid, UK Hospitality, and Useyourlocal.com, to name a few.
Jim Brewster, Licensed Trade Charity CEO, said: "We're proud to work with our hospitality friends and colleagues to deliver National Hospitality Day and celebrate the key role hospitality plays in our communities.
"The Licensed Trade Charity continues to support licensed trade people with practical guidance, emotional support and financial grants to enable them to get back on their feet when they have been through a difficult time."
Hospitality businesses keen to take part in National Hospitality Day can register their interest and find further details at www.nationalhospitalityday.org.uk.
Earlier this week, the on-trade in England welcomed the news that all Covid-19 restrictions look set to end on 19 July, which will allow business to resume as normal.