The Gin Masters 2021 – First Tasting results
If anyone thinks the popularity of gin is waning, think again. This year's edition of The Gin Masters saw an ocean of gin entered into the competition – with more to come later in the year.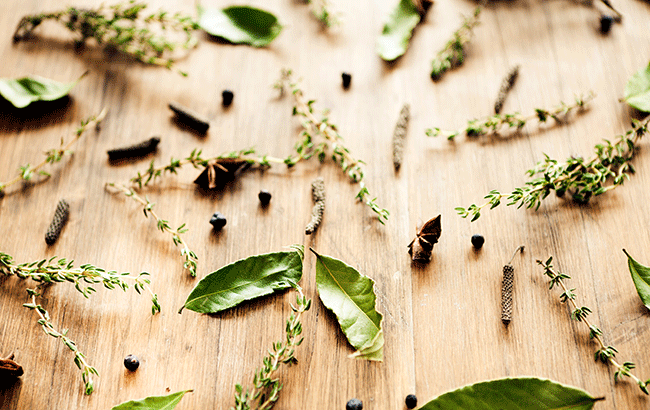 Take a look at the most recent gin data from the Wine and Spirit Trade Association (WSTA), and consumers' thirst for the category can be neatly summarised as utterly unquenchable. While the Covid-19 pandemic has had a huge impact on gin sales in the on-trade, the juniper spirit's profile has gone from strength to strength in the off-trade.
Retailers in the UK experienced a 30% spike in gin sales in the 12 months to 27 March 2021, as the category reached £1.3 billion (US$1.8bn) – equal to 80 million bottles. Flavoured gin has been a burgeoning subcategory in recent years – and there was no slowing down for the sector during the same period. Sales of flavoured gin soared by 37%, meaning around 30m bottles were snapped up over the year. Flavoured gin now accounts for approximately 40% of the total gin market by both volume and value, according to the WSTA, and its market share is only expected to go in one direction: up.
The 'go-to' spirit
When the data was released last month, Miles Beale, chief executive of the WSTA, said: "Our latest gin numbers underline that reports of gin's demise as the 'go-to' spirit are wrong. Despite the on-trade representing many of our great British distillers' 'shop window', and a great place for Brits to try new and exciting tipples, hospitality's closure hasn't dampened our enthusiasm to enjoy the vast array of gins now on the market.
"Sales of gin have never been this high in our shops and supermarkets before – but this is encouraging news for our reawakening hospitality industry, too – some of these sales are certain to shift over to pubs, bars and restaurants."
If the magnitude of the gin category were ever in doubt, The Gin Masters 2021 blind tasting will definitely put any uncertainty to rest. The tasting marked the biggest competition in The Global Spirits Masters series to date – and the second part of The Gin Masters will be held in October, inspired by the sheer volume of new products still coming to market.
The Gin Masters 2021 also marked a return to in-person tastings as Covid-19 restrictions were eased in England. The contest was held over two days in a physically distanced format at the Ibis Hotel in London Bridge, with the bottles packed by Wine Sorted to guarantee anonymity to all entrants. This year's tasting was sponsored by Bevica.
On day one of the tasting, the panels comprised Chris Tanner, bar manager at Milroy's, Peter Downes, distillery partnerships specialist at Craft Gin Club, and Nicola Carruthers, deputy editor of The Spirits Business magazine, who chaired the panel.
Forming the second panel were Ben Lindsay, global spirits and on-premise consultant, and Ivan Dixon, independent spirits consultant, who chaired the team.
The third and final panel included David T Smith, spirits writer, consultant and co-founder of the Craft Distilling Expo, who joined me, Melita Kiely, editor of The Spirits Business and chair, over Zoom.
The second day of the tasting welcomed a new judge to the mix, Julian de Feral, international bar consultant and writer, who judged part of the day with Tanner and Lindsay, before joining me later in the day.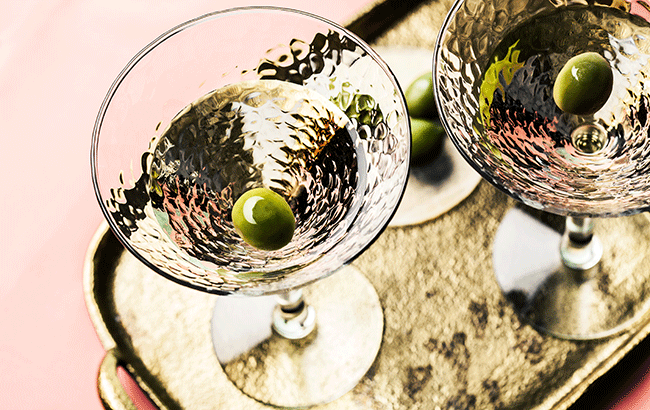 Tanner, Downes and Carruthers started day one with a flight of Standard gins, priced up to £15. "Well balanced, lasting" Gin Bloomberry got the competition off to a solid start with a Gold medal. Four Silver medals were also awarded in this flight.
Smith and I tackled the Premium gins, priced from £16-£20, and found two Master medallists. The first was awarded to Maison Ferrand's Citadelle Gin Jardin d'Été. The gin was said to deliver "superb bright citrus", and was found to be "well balanced and complex – so mixable".
Penderyn Distillery's Brecon Special Reserve Gin also collected a Master medal for its "bright, lovely citrus notes, good mouthfeel and complexity with nice juniper".
Eight Gold medals were also awarded in this flight. Aldi's Eidyn Botanical Gin was deemed to be up to the Gold standard, as was Gibson's Exception from La Martiniquaise-Bardinet and Hrafn Gin Valkyrie from Raven Spirits. A pair of Silvers completed the flight.
"There was a good standard of gins here, quite classic everyday kind of gins that are affordable, but some that also go above and beyond," noted Smith. "It offers a nice, high-end gin experience at that lower end of the price bracket. Great stuff."
Meanwhile, Lindsay and Dixon tackled a large portion of the Super Premium flight, featuring gins priced between £21 and £35. Carruthers and her team of judges tasted the other portion. The enormous round produced 20 Gold medals and 27 Silver medals.
Among the Gold medallists were: Bathtub Gin, Whitley Neill Connoisseur's Cut London Dry Gin, Hernö Gin, Ki No Bi Kyoto Dry Gin, and Hendrick's Lunar Gin. The Silver medallists included: Chapel Down Pinot Noir Gin, Glendalough Rose Gin, Tobermory Hebridean Mountain Gin, and Bedrock Gin.
Tanner said: "It was a step up from the previous flight – it was pretty solid. [Ki No Bi Kyoto Dry Gin] stood out for me; really tasty."
The Ultra Premium flight, consisting of gins costing more than £36, produced an impressive five Master medallists.
Beg Boutique Distillery won a Master for its Beg New World Navy Gin, with its "great balance and complexity" and "touch of spice". G&H Spirits also secured a Master for its LDN Initial Gin, which had "good juniper on the nose" and "some crisp, herbal notes".
Hernö Gin Distillery went home with two Master medals – one for Hernö Gin, with its "bright floral notes, citrus, coriander and a little waxiness", and a second for Hernö Juniper Cask Gin, with "fresh pine, zesty citrus" and a "long finish".
Completing the Master haul was Byron's Gin Bird Cherry by the Speyside Distillers Company, said to have a "slight tartness mid-palate" and described as a "solid gin" overall.
The Ultra Premium heat also produced 17 Gold medals. Winning products included: "well balanced" Amass Dry Gin; Hernö Pink Btl Gin, with "lots of well-integrated citrus"; Canaïma Gin, with its "lovely Sherry nose"; and "earthy but cleanly distilled" Byron's Gin Melancholy Thistle.
Eleven Silver medals completed the flight. "To really shine at this high price point, you've got to offer something a bit special. That might be botanicals and flavour combinations, but flawless distillation is a given to start with," said Smith. "Some of the gins here today absolutely did that – the ones that won Masters for sure. It's a tough part of the competition – people are up for buying expensive gin, but they need and want value for money at the same time, and they want something special when it's £36-plus."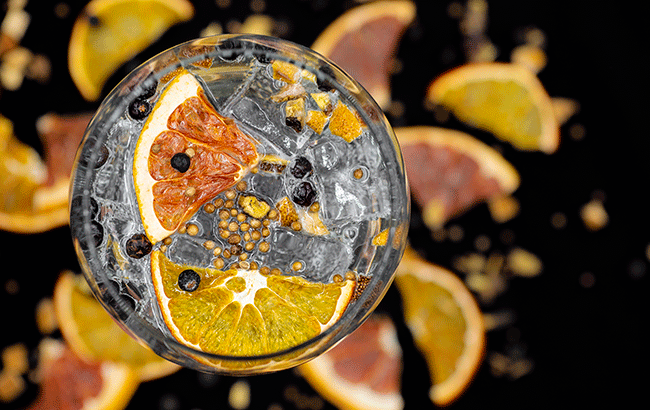 London Dry was the biggest flight of the day by quite some margin – and it was encouraging to see standards high across this classic gin style. Five standout London Dry expressions took home the highest accolade. Isle of Harris Gin gained a Master medal, with "sweet, almost Sherry-like notes" and "good depth of flavour and complexity".
"Aromatic, earthy" Bareksten Botanical Gin from Norway also secured the top award, celebrated for its "delicious complexity".
Cotton Gin was deemed Master-worthy for its "lime and grapefruit, citrusy" nose, with "hints of cacao nibs" on the finish.
Also taking home a Master in this flight was Hrafn Gin Valkyrie, with hints of "lemon drizzle cake and nuttiness".
Completing the Master run in this heat was Warner's London Dry Gin, with "lovely citrus and pine" notes. "Very well made with excellent integration of flavours and alcohol," noted Smith. "Over the past few years we've seen an increase in the quality of London Dry gins – not just the occasional one," he added. "We've seen a general increase in quality and in the technical proficiency from distillers entering the category as well, which is brilliant. It's great for them, great for us, and great for the industry as whole."
London Dry also produced the largest number of Gold medals ever seen in a Global Spirits Masters flight – 45 – backing up Smith's positive stance on the segment.
Among the vast number of Gold medallists were "fresh, zesty" No.3 London Dry Gin, with "punchy juniper" on the palate, and Whitley Neill London Dry Gin.
Never Never Triple Juniper Gin also received a Gold medal for having "some slight lemon, myrtle, leafy herbal notes", along with Hernö Gin Distillery, which picked up two Gold medals: one for "superbly made' Hernö Gin and a second for Hernö Gin 47.
"Herbal, slightly vegetal" Ha'Penny Dry Gin was also found to be worthy of a Gold award, as was fellow Gold medallist OP Anderson Distillery Organic Dry Gin, described as "clean and spicy, with a gentle sweetness".
Tanner noted: "This flight really impressed me. It was so consistent, with really solid entries. I look at those juniper-forward gins, and that's what I'd expect from these gins – and that's what I got."
The London Dry flight concluded with a staggering 51 Silver medals. Budget supermarket Aldi collected two Silvers for its Greyson's London Dry Gin and Haysmith's London Dry.
Beefeater collected three Silver awards for Beefeater London Dry, Beefeater 24 and Beefeater Crown Jewel.
Gordon & MacPhail also secured two Silvers for Red Door Gin and Red Door Gin with Summer Botanicals.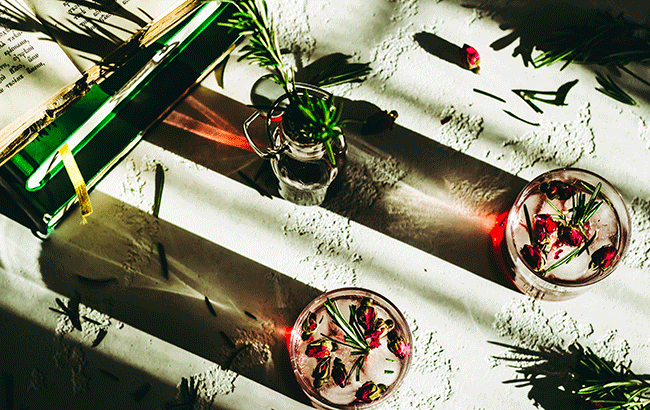 In the following flight – Contemporary – three Master medallists made their presence known. Australia's Four Pillars Distillery bagged two Masters, the first of which went to Four Pillars Modern Australian Gin. The gin was described as a "unique, standout" expression, with its "spicy, earthy nose".
Four Pillars Rare Dry Gin also won a Master, hailed for having "layers". "Subtle lifts of tangerine and orange hidden in the background elevate this," noted Downes.
Steam Gin from Small Distillery also won a Master in the Contemporary round, enjoyed for "allspice on the nose" and "hints of acidity".
"Contemporary is quite exciting," said Downes. "These gins were a bit hit and miss at times, though. Some lost the fun you want from contemporary – the ones that did well had layers to them, not just one note. You want a whole range of flavours from gins in this category."
In addition to the Masters, 28 Gold medals were found in this heat. These included a quadruple Gold streak for Zamora Company: "classic, juniper, cucumber" Martin Miller's Original Gin; "herbaceous" Martin Miller's Summerful Gin; Martin Miller's Winterful Gin, which had some "warming spice notes"; and Martin Miller's Westbourne Gin, with "citrus zest and great alcohol integration".
A total of 25 Silver medals were also awarded in this flight. These included Kavalan Gin, Manchester Gin – Mother of Pearl, Wolf Lane Distillery Tropical Gin and Martin Miller's 9 Moons Gin.
The Gin Masters raised the ABV as the judges tackled a flight of Navy Strength expressions. Another three Master medallists were discovered. Aura Gin Navy Strength took the top award, with its "biscuit, buttery nose, with lots of cardamom and toasted notes, gentle lavender and a citrus finish".
Four Pillars Navy Strength Gin was also found to be worthy of a Master title, enjoyed for evoking memories of "green Skittles" on the nose and its "nice citrus flavour on the palate, with bold, punchy juniper – delicious".
Kingdom's Ginger Spiced Gin also received a Master medal, with hints of "lavender" and "warming juniper" on the palate.
Tanner said: "This round was as good as I expected it to be. In gin there are so many flavours working together in the same product, the higher ABV just pushes those flavours to be exceptional."
De Feral agreed, and added: "Navy strength is historically the bartenders' choice, but when you do the maths, most home consumers can mix navy strength gin at home and will get a lot more out of that bottle."
Eight Gold medals were also awarded in this heat. Never Never Distilling increased its medal haul with a Gold award for its "big piney, flavoursome" Juniper Freak Gin.
Plymouth Gin Navy Strength also impressed the judges with its Gold-standard spirit, found to have a "touch of coriander, lashings of citrus and a long finish".
Nine Silver medals rounded off the flight, with medallists including Dunnet Bay Distillery's Navy Strength Rock Rose and Ladoga Group's Barrister Navy Strength Gin.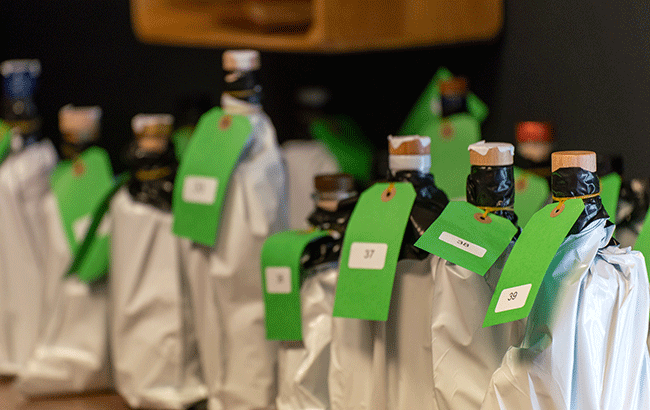 The Microdistillery round also brought a flurry of Master medallists – three of which were scooped up by Hernö Gin Distillery. The Swedish producer took the top award for its Hernö Gin 47, Hernö Pink Btl Gin and Hernö Old Tom Gin.
"Very moreish" Hernö Gin 47 was held in high esteem for its "big juniper" opening nose, leading to a "very citrus" palate.
Good juniper notes
Hernö Pink Btl Gin scooped a Master for being "clean, crisp with good juniper notes" along with "a little bitterness and citrus".
Hernö Old Tom Gin presented some "honeyed pine" and "fruity berry notes with plenty of juniper", prompting the Master medal from the judges.
Jim and Tonic's Mercato Mediterranean Gin won the fourth Master of the flight because of its "lovely herbaceous nose" and "savouriness with a hint of citrus peel" on the palate.
"With microdistilleries, generally distillers have a bit more freedom to experiment and try different things that might be riskier, and I think that sometimes the risk isn't worth it," Smith noted. "But sometimes, risk pays off and producers come up with something absolutely sublime, and the Masters of this are thinking outside the box; they tried something different and it paid off."
Five Golds – including "complex" Horsham Spirit from Cabin Pressure Spirits, and "very smooth" Method and Madness Irish Microdistilled Gin – and four Silvers completed the flight.
A pair of Masters were also unearthed in the Old Tom sector. The first was given to Hernö Old Tom Gin, due to its "bold juniper character" and "well balanced touch of sweetness". Old Tom 6 by Liquorsmiths also won a Master accolade, with its "nice mouthfeel" and a "touch of eucalyptus to add a little freshness on the finish".
A Gold medal went to OTG Initial Gin, with "cucumber on the nose, and some citrus and herbaceous notes" leading to "a little woodiness, herbs and savoury elements" on the palate.
Five Silver medals were also awarded in the Old Tom flight, including to Ki No Tou Kyoto Dry Gin and Gin Lane 1751 Old Tom.
A flight of Genever came next, producing a Gold medal for Hooghoudt Raw Genever, which had "good grain notes on the nose with floral citrus, and good integration of alcohol". A Silver medal was also given to Hooghoudt Sweet Spiced Genever.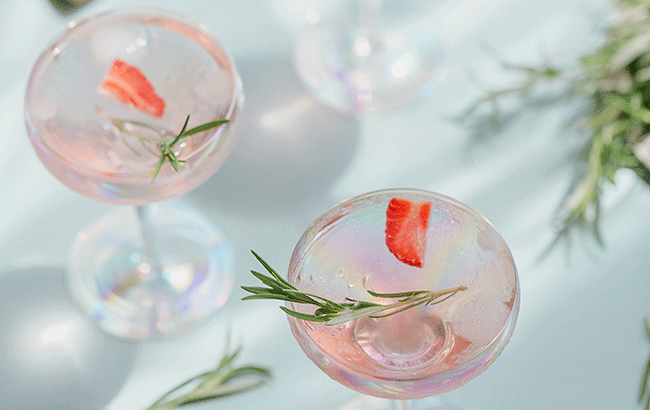 Hernö's growing haul
In the Organic flight, Hernö Gin Distillery added another Master medal to its ever-growing haul. Hernö Navy Strength Gin was said to be "big, bold and zesty", and the judges thought the "higher ABV holds really well". Tasting notes included "a hint of spice and floral, with a nice sweetness to complement the citrus notes".
Hernö also collected four Gold medals for Hernö Gin 47, Hernö Pink Btl Gin, Hernö Old Tom Gin and Hernö Gin. The Stillery's Dutch Coastal Gin also received a Gold award.
A substantial Cask-Aged heat generated two more Master medallists: Sorgin Yellow Gin and In the Welsh Wind Palo Cortado Finish. Sorgin Yellow Gin was described as having "lovely, plump, fragrant notes, wood and elderflower – really unusual and just superb".
Fellow Master winner In the Welsh Wind Palo Cortado was equally celebrated, enjoyed for its "rich spice, Christmas notes with juniper, citrus and spice – very Christmassy but a lovely sipper".
Thirteen Gold-standard cask-aged gins were also enjoyed by the judges. Winners included: "perfectly balanced" Makar Mulberry Cask Aged Gin; "peaty, complex" Ki No Bi Edition K Kyoto Dry Gin aged in ex-Kilchoman Single Malt Casks; and "deep, woody" Nouaison Gin Reserve. Four Silvers were also awarded in this flight.
"These were not your typical aged gins," noted Smith. "It's probably been the most exciting year of cask-aged gin that we've had and I find it thrilling that there's that much innovation going on, and why not? There are so many different casks beyond typical oak finishes. Plus, for a distiller, how the cask interacts with the botanicals is such a rich sandpit to play in. It's a playground for a distiller, and we're seeing that with the stuff we've got here. It goes to show you can do very interesting things at lower ABVs, it doesn't have to be cask strength stuff."
Blushed with success
Pink gin has soared in popularity in recent years, and the quality that came to the fore in the competition was impressive. Apple and Hibiscus from 58 Distillery secured a Master medal in this round, delivering "crisp apple on the nose with some soft, jammy floral notes". The gin had "good texture, nice sweetness" and was found to be "very refreshing – a bit different".
Seven pink gins lived up to the Gold standard, including Shortcross Rosie's Garden Gin, with "rosehip and juniper notes, some sweetness but some woodiness too".
"Very well balanced" Barrister Pink Gin also secured a Gold medal, liked for having a "sweet pink profile without being too overbearing".
Five pink gins were awarded Silver medals, including Gibson's Pink and Beefeater Pink Strawberry.
"This tasting suggests that there is no definition of what pink gin is," Smith noted. "I will say this – I know some people might think of pink gin being very fruity and not tasting like gin at all. This flight proved there are some very good spirits in there that can be pink in colour, embrace some fruity flavours, but still taste like gin and be balanced and not overly sugary."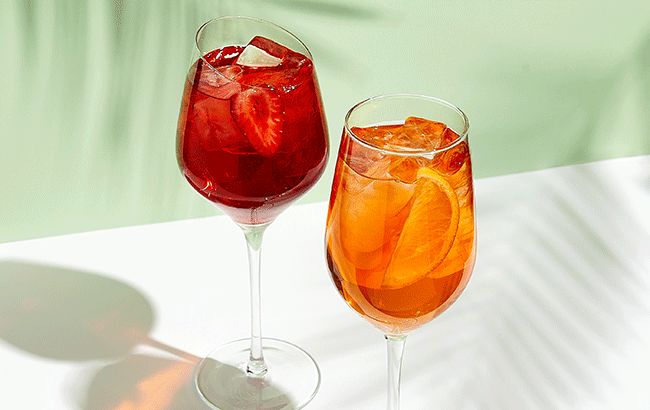 Flavoured Gin is another subcategory that has boomed in recent years, with myriad flavours still launching week after week. The huge flight produced an impressive five Master medals.
Atom Brands' Jaffa Cake Gin was one Master recipient. Tasting notes included "orange chocolate – like Terry's Chocolate Orange – delicious".
De Feral said: "This is a great example of how a flavoured spirit can educate consumers on how flavours can be unique, and how you can create flavours that are really fun. This was really unique, not just another raspberry or rhubarb flavour, it offered something very different."
Unmistakably grapefruit
Cuckoo Supernova Gin also took a Master in this contingent, with its "vibrant, bold zingy nose" that was "unmistakably grapefruit". The gin was able to retain its juniper flavour, too. Forty Spotted Pinot Noir also collected the top medal.
Downes said "cranberry shines through on the palate building to a delicious mix of sweet gin and grapes". Fellow Master Meredith's Malvern Blush Gin was "fruity and fresh", with "crisp passionfruit notes". Concluding the Master tally in this round was Wildcat Passion Gin, with its "clear and bold passionfruit" on the nose, giving way to "orange" hints on the palate.
The Flavoured Gin round also awarded Gold medals to 21 deserving entries. These included "beautifully soft and juicy" Lonewolf Peach and Passionfruit with "tonnes of peach on the nose"; "fruity and floral" Gin Ting – Berries, Berries, Berries; and Three Wrens Gin Apple Crumble Edition, full of "oats and brown sugar" on the nose and "soft, sweet green apple" on the palate.
The flight concluded with a staggering 31 Silver medals, including: Gordon's Pink, Beefeater Blood Orange, Rosemont Madame Gin, Junimperium Cherry Edition Gin, Malfy Gin Con Limone, Wembley Pink, Wildcat Bramble Gin, and Wildjac Damson and Raspberry Gin.
Tanner noted: "I feel there is scope for some more 'adult' flavours here. Some of what we tasted was a little overly sweet, but some were executed really well."
Carruthers added how she was impressed with the diversity of flavours. "There was plenty of variety in the flavoured flight, with producers putting the focus on quality," she added. "It was great to see so many different products that are pairing some really complementary flavours together, combinations you wouldn't even think of."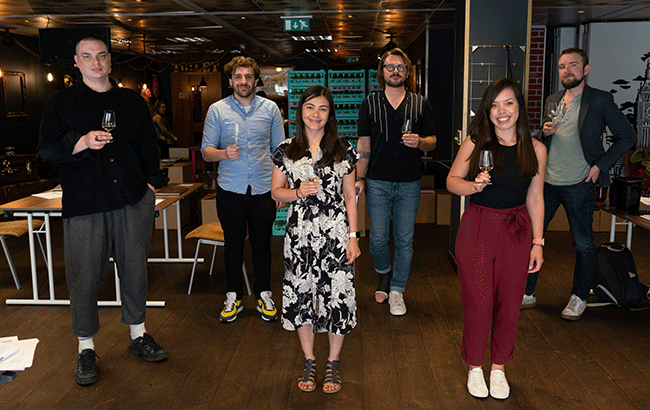 Shining through
For Downes, Three Wrens Apple Crumble Edition was one of the standout flavours. "This is a category that's easy to get wrong, but also easy to shine through if you nail what you're aiming for. Distillers need to know that end result and get the flavour profile, like the apple crumble. The wine-flavoured gins were on the ball."
In the penultimate flight – Sloe Gin – four Gold medals were dished out. English Berry had "beautiful nutty notes, almond, some cherry and dark chocolate". Gold medallist Elephant Sloe Gin was "delightfully indulgent, with lots of spice to go with the sloe gin – textbook; a classic slow gin with a little twist".
Gold winner Plymouth Sloe Gin offered "fino Sherry" flavours on the palate, complemented by a "slightly sharp jamminess".
And Hernö Sloe Gin was enjoyed for its "fruitiness, cherries and boiled sweets" on the palate and "great balance".
"Sloe gin is a very established category in the UK and it is good to see some innovation and some new entrants to the market making quality products," said Smith. "At the same time, there is a caution that with some products, the innovation can take the product to a place where it no longer resembles sloe gin."
A gin backbone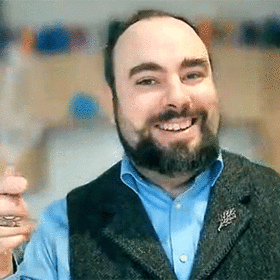 Completing the first instalment of The Gin Masters 2021 was the Gin Liqueur flight, which presented the final Master of the tasting. June Wild Peach was hailed for its "jammy fruitiness, but with a gin backbone", offering "peach on the nose with some tea".
Seven Golds and one Silver medal completed the flight, including Golds for "fruity, floral, complex and balanced" Hayman's Peach and Rose Cup; "boiled sweets" Cygnet Cherry Drop Gin Liqueur; and "tangy passionfruit with balanced sweetness" Hotel Chocolat Mango and Passionfruit Cacao Gin Liqueur.
Reflecting on the competition, Downes noted: "There was consistently a really high standard across the competition. It says a lot about gin, which keeps getting better and better. Flavoured gins have stepped back from the heavily sugary category, and it's great to see that gin is still innovating and changing."
Smith noted that value for money remains across the standard and premium price points – and there are gins with huge complexity to be found at more affordable prices.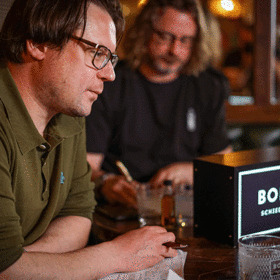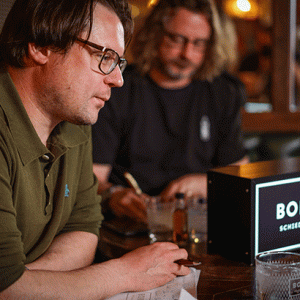 "The other takeaway this year is people have spent time experimenting with stuff and taking things in new directions; sometimes if's fantastic and sometimes it needs refining, but it's very exciting to see people doing that," he added.
"Sloe gin is an example of that, but also cask-aged. The ones we tasted were nothing particularly typical – that was a healthy selection of aged gin because you don't always get those.
"There were also some lovely examples of pink and flavoured gins, which I think serves as a reminder that even hardened gin fans shouldn't write them off because there are some beautiful products in there."
*For more award-winning gins – and our Taste Master winner – check out the results of The Gin Masters – Second Tasting.
Bevica – sponsor of The Gin Masters 2021
Claudio Martell – Bevica product director
"I am delighted to be in partnership with The Spirits Business [and the drinks business], with Bevica as the sponsor for The Gin Masters and The English and Welsh Wine Masters. With our extensive experience of clients across the drinks sector, but in these two areas specifically, we know that Bevica is a proven, reliable and effective cloud SaaS solution powered by Microsoft. It is ideal for organisations that are looking to streamline and automate their processes, with an all-in-one solution that is future-proofed and can flex to any business growth requirements."
Pippa Odell – MD, TVision Technology
"At a time when businesses are evolving due to the many challenges of this worldwide pandemic, it feels particularly relevant that Bevica sponsors initiatives within the drinks sector. We are delighted that Bevica is sponsoring the competition this year, because we understand that wine companies' business models and processes are evolving at unprecedented speed. And our Cloud-based Bevica platform can support these businesses to really help them evolve. We wish all of the entrants good luck in this year's competition."
---
Standard
| | | |
| --- | --- | --- |
| Brand owner | Product  | Medal |
| Vinokurnya Naroch | Gin Bloomberry | Gold |
| Altia Sweden | Explorer Gin | Silver |
| Kinsale Spirit Company | Kinsale Gin | Silver |
| Royal Flush Gin Co | Royal Flush Gin | Silver |
| Symposium Spirits | Merchant's Choice London Dry Gin | Silver |
Premium
| | | |
| --- | --- | --- |
| Brand owner | Product  | Medal |
| Maison Ferrand | Citadelle Gin Jardin d'été | Master |
| Penderyn Distillery | Brecon Special Reserve Gin | Master |
| Aldi | Eidyn Botanical Gin | Gold |
| Fair Drinks | Fair Gin | Gold |
| González Byass | MOM | Gold |
| La Martiniquaise‐Bardinet | Gibson's Exception | Gold |
| Langley's Gin | Langley's First Chapter | Gold |
| MCG | Keyaki | Gold |
| Raven Spirits | Hrafn Gin Valkyrie | Gold |
| The Start Up Drinks Lab | Inverclyde Gin | Gold |
| Bloodline Spirits | Rule Gin | Silver |
| Nao Spirits and Beverages | Greater Than London Dry Gin | Silver |
Super Premium
Brand owner
Product 
Medal
Atom Brands
Bathtub Gin
Gold
Beg Boutique Distillery
Beg Brazilian Boutique Dry Gin
Gold
Berentsens Distillery
Herbarium New Forest Gin
Gold
Brockmans Gin
Brockmans Gin
Gold
Cap Gin
Cap Gin
Gold
Distell
Tobermory Hebridean Gin
Gold
Elephant Gin
Elephant London Dry Gin
Gold
Glasgow Distillery Company
Makar Original Dry Gin
Gold
Halewood Artisanal Spirits
Whitley Neill Connoisseur's Cut London Dry Gin
Gold
Langley's Gin
Langley's Old Tom
Gold
Oslo Håndverksdestilleri
Vidda Tørr gin
Gold
Penderyn Distillery
Brecon Botanical Gin
Gold
Prodal 94
Wembley Crown
Gold
Saigon Baigur
Saigon Baigur Dry Gin
Gold
Silent Pool Distillers
Silent Pool Gin
Gold
The Bloomsbury Club
Gin Lane 1751 Royal Strength
Gold
The Kyoto Distillery
Ki No Bi Kyoto Dry Gin
Gold
Union Brands
Thousand Trades
Gold
Vørding Spirits
Vørding's Gin
Gold
William Grant & Sons
Hendrick's Lunar Gin
Gold
Altia
Nordic Spirits Lab Gin
Silver
Belfast Artisan Distillery
Belfast Artisan Distillery Gin
Silver
Blackwater Distillery
Blackwater No.5 Gin
Silver
Bottega
Bacur Gin
Silver
Burford Distillery
Big Grin Gin
Silver
Chapel Down
Chapel Down Pinot Noir Gin
Silver
Chapel Down
Chapel Down Bacchus Gin
Silver
Distell
Tobermory Hebridean Mountain Gin
Silver
El Sol Profundo
Gin d'Azur
Silver
G&Tea
80 Days Gin
Silver
Gin 1689 by Amsterdam
Craft Gin Company
1689 Dutch Dry Gin
Silver
Glendalough Distillery
Glendalough Rose Gin
Silver
Hampton Court Gin
The Six Wives
Silver
Langley's Gin
Langley's London Dry Gin
Silver
Les Bienheureux
L'Acrobate
Silver
Letap Spirits
Tourer Gin – Watermelon & Mint
Silver
Maison Ferrand
Citadelle Gin Original
Silver
Parkwall Taverns
McCaffrey Pink Gin
Silver
Plymouth Gin
Plymouth Gin
Silver
Quinta de Ventozelo,
Sociedade Agrícola e Comercial
Ventozelo Craft Dry Gin
Silver
Silent Pool Distillers
Silent Pool Rose Expression Gin
Silver
Silent Pool Distillers
Silent Pool Rare Citrus Gin
Silver
Sir Edmond
Sir Edmond Gin
Silver
Spirit of The Lakes
Bedrock Gin
Silver
Spirit of Wales Distillery
Steeltown Welsh Dry Gin
Silver
The Orchard
Karma Travellers No.1
Silver
Vørding Spirits
Vørding's Rose Gin
Silver
Ultra Premium
| | | |
| --- | --- | --- |
| Brand owner | Product  | Medal |
| Beg Boutique Distillery | Beg New World Navy Gin | Master |
| G&H Spirits | LDN Initial Gin | Master |
| Hernö Gin Distillery | Hernö Gin | Master |
| Hernö Gin Distillery | Hernö Juniper Cask Gin | Master |
| Speyside Distillers Company | Byron's Gin Bird Cherry | Master |
| Amass | Amass Dry Gin | Gold |
| BrandStar Alliance | Enastående (Magnificent) | Gold |
| BrandStar Alliance | Stjärnklar (Starry) | Gold |
| Cheung's Brothers Enterprises Co | Perfume Trees Gin | Gold |
| Comte de Grasse | Gin 44°N | Gold |
| Ealing Distillery | Ealing Gin | Gold |
| Hernö Gin Distillery | Hernö Navy Strength Gin | Gold |
| Hernö Gin Distillery | Hernö Pink Btl Gin | Gold |
| Orkney Distillery (NWP) | Northwest Passage Expedition Gin | Gold |
| Rademon Estate Distillery | Shortcross Bar Tenders Series | Gold |
| Rademon Estate Distillery | Shortcross Gin | Gold |
| Ron Diplomatico | Canaïma Gin | Gold |
| Sakurao Brewery And Distillery Co | Sakurao Gin Hamagou | Gold |
| Sk9 Enterprises | Declaration Gin | Gold |
| Speyside Distillers Company | Byron's Gin Melancholy Thistle | Gold |
| SPI Spirits (Cyprus) | Tulchan Gin | Gold |
| The Melbourne Gin Company | Single Shot | Gold |
| Brandstar Alliance | Supermåne (Supermoon) | Silver |
| Hernö Gin Distillery | Hernö Gin 47 | Silver |
| Nao Spirits And Beverages | Hapusa Himalayan Dry Gin | Silver |
| Netbulk | Araxa Contemporary London Dry | Silver |
| Spirit of Harrogate | Slingsby London Dry Gin | Silver |
| The Kyoto Distillery | Ki No Tea Kyoto Dry Gin | Silver |
| The Melbourne Gin Company | Dry Gin | Silver |
| The Oro Distilling Co | Oro Bespoke 001 | Silver |
| Uokka | Tanzanite Gin | Silver |
| Wild Moon | Welsh Witch | Silver |
| York Gin Company | York Gin London Dry | Silver |
London Dry
Brand owner
Product 
Medal
Isle Of Harris Distillers
Isle Of Harris Gin
Master
OSS Craft Distillery
Bareksten Botanical Gin
Master
Otterbeck Distillery
Cotton Gin
Master
Raven Spirits
Hrafn Gin Valkyrie
Master
Warner's Distillery
Warner's London Dry Gin
Master
58 Distillery
London Dry
Gold
Afallon Môn Cyf
Afallon Môn Dry Gin
Gold
Altia Sweden
OP Anderson Distillery Organic Dry Gin
Gold
Pernod Ricard
Beefeater Monday's Gin
Gold
Berry Bros & Rudd
No.3 London Dry Gin
Gold
Botany Distillery
Botany London Dry Gin
Gold
Cheshire Botanicals
Nantwich Gin
Gold
CHX Distillers
Altitude Gin
Gold
Cygnet Spirits
Cygnet Hand Crafted Welsh Dry Gin
Gold
Deutsch Family Wine and Spirits
Gray Whale Gin
Gold
Diageo
Gordon's London Dry Gin
Gold
Dublin City Gin Company
Dublin City Gin
Gold
G&H Spirits
LDN Initial Gin
Gold
Glendalough Distillery
Glendalough Wild Botanical Gin
Gold
Halewood Artisanal Spirits
Whitley Neill London Dry Gin
Gold
Henners Vineyard
Henners Cloudy Gin
Gold
Hernö Gin Distillery
Hernö Gin 47
Gold
Hernö Gin Distillery
Hernö Gin
Gold
Lydén Distillery
Dry Gin
Gold
Maison Villevert
Nouaison
Gold
Masons of Yorkshire
Masons English Lavender
Gold
Masons of Yorkshire
Masons Tea Edition Gin
Gold
Masons of Yorkshire
Masons The Original Gin
Gold
Montbel Wines & Spirits
Bold Gin
Gold
Never Never Distillery
Triple Juniper Gin
Gold
Norrbottens Destilleri
Forest Dry Gin
Gold
Norrbottens Destilleri
Mountain Dry Gin
Gold
Norwich Dry Gin Company
St Giles
Gold
Don Luchesi Destilaria
E Botanicos
O'gin – London Dry Gin
Gold
Orkney Spirits
(Orkney Gin Company)
Aatta
Gold
OSS Craft Distillery
Bareksten Double Gin
Gold
OSS Craft Distillery
Bareksten Lyset/Lightness
Gold
OSS Craft Distillery
Bareksten Mørket/Darkness
Gold
Otterbeck Distillery
Cotton Winter
Gold
Pearse Lyons Brewing & Distilling
Ha'Penny Dry Gin
Gold
Pyynikin Distilling Company
Payday Craft Gin
Gold
Rockland Distilleries
Colombo No.7 London Dry Gin
Gold
Rude Mechanicals
Rude Mechanicals Vineyard Gin
Gold
Sakurao Brewery and Distillery Co
Sakurao Gin Original
Gold
Signature Brands
Agnes Arber Premium Gin
Gold
Tanglin Gin
Tanglin Orchid Gin
Gold
The National Distillery Company
NDC New Zealnd Dry Gin
Gold
Twenty Third Street Distillery
Signature Gin
Gold
Warner's Distillery
Warner's Harrington Dry Gin
Gold
Warner's Distillery
Warner's Lemon Balm Gin
Gold
Yvy Destilaria
Yvy Mar
Gold
Aldi
Greyson's London Dry Gin
Silver
Aldi
Haysmith's London Dry
Silver
Aura Proizvodi
Aura Gin Karbun
Silver
Pernod Ricard
Beefeater 24
Silver
Pernod Ricard
Beefeater Crown Jewel
Silver
Pernod Ricard
Beefeater London Dry 44%
Silver
Pernod Ricard
Beefeater London Dry 40%
Silver
Big River Distilling Co
Big River Distilling Co Dry Gin
Silver
Brentingby Gin
No Nonsense Gin
Silver
Brighton Spirits Company
Brighton Gin Pavilion Strength
Silver
Broken Heart Spirits
Broken Heart Gin
Silver
Boann Distillery
Silks Irish Gin
Silver
Botanic Request
John Robert's Botanic Request
Silver
Darnley's Gin
Spiced Gin
Silver
Darnley's Gin
Original Gin
Silver
Dingle Distillery
Dingle Gin
Silver
Distillers of Surrey
Sherlock & Sons Aromatic Edition
Silver
Distillers of Surrey
Sherlock & Sons Solstice Edition
Silver
Dunnet Bay Distillery
Rock Rose Gin Original Edition
Silver
First Distillery Sigtuna
First Gin
Silver
Foley Wines
Lighthouse Gin
Silver
Gin‐Hude
Gin‐Hude
Silver
Gordon & MacPhail
Red Door Gin
Silver
Gordon & MacPhail
Red Door Gin with Summer Botanicals
Silver
Hayman's of London
Hayman's London Dry Gin
Silver
Horseguards London Dry Gin
Horseguards London Dry Gin
Silver
Inshriach Distilling
Inshriach Original 43%
Silver
Isle Of Barra Distillers
Barra Atlantic Gin
Silver
Junimperium Distillery
Junimperium Blended Dry Gin
Silver
Kingdom Recommends
Kingdom's London Dry Gin
Silver
La Martiniquaise‐Bardinet
Gibson's
Silver
Marussia Beverages
135°East
Silver
Masons of Yorkshire
Masons Orange & Lime Leaf Gin
Silver
Masons of Yorkshire
Masons Pear & Pink Peppercorn Gin
Silver
Never Never Distilling
Southern Strength Gin
Silver
Nordic Gin House
København Klassisk Gin
Silver
Penningtons Spirits & Liqueurs
Lakeland Moon Snowfell Gin
Silver
Penningtons Spirits & Liqueurs
Lakeland Moon Gin
Silver
Prodal 94
Wembley London Dry Gin
Silver
Ramsbury Brewing & Distilling Co
Ramsbury Single Estate Gin
Silver
Rademon Estate Distillery
Shortcross Gin ‐ Angels Edition
Silver
Redsmith Distillery
Redsmith London Dry Gin
Silver
Seppeltsfield Road Distillers
Barossa Dry
Silver
Skiclub Kampen
North Sea Gin
Silver
Small Distillery
Steam Gin Spiced
Silver
The Bloomsbury Club UK
Gin Lane 1751 London Dry
Silver
The India Craft Spirit Co
D/O Globus Spirits
Terai
Silver
The Spirit in the Bottle
Old Pilot's London Dry Gin
Silver
Tiger Gin
Tiger Gin
Silver
York Gin Company
York Gin Grey Lady
Silver
Ysberg
Drebbel Small Batch London Dry Gin
Silver
Contemporary
| | | |
| --- | --- | --- |
| Brand owner | Product  | Medal |
| Four Pillars Distillery | Four Pillars Modern Australian Gin | Master |
| Four Pillars Distillery | Four Pillars Rare Dry Gin | Master |
| Small Distillery | Steam Gin | Master |
| Boann Distillery | Coppercloud Irish Gin | Gold |
| Buja Gin Co | Buja Gin Seoul Batch #0001 (Signature Gin) | Gold |
| AmberChes Spirits Distillery | Botanical Gin | Gold |
| Delmago | Gin Delmago | Gold |
| Forty Spotted | Forty Spotted Classic | Gold |
| Four Pillars Distillery | Four Pillars Olive Leaf Gin | Gold |
| Four Pillars Distillery | Four Pillars Spice Trade Gin | Gold |
| Four Pillars Distillery | Four Pillars Spiced Negroni Gin | Gold |
| Ian Macleod Distillers | Edinburgh Gin 1670 | Gold |
| In the Welsh Wind Distillery | In the Welsh Wind Signature Style | Gold |
| Isle of Cumbrae Distillers | Nostalgin | Gold |
| Karu Distillery | Affinity Gin | Gold |
| Never Never Distilling | Med Gin | Gold |
| Norrbottens Destilleri | Forest Dry Gin | Gold |
| Norrbottens Destilleri | Mountain Dry Gin | Gold |
| Pearse Lyons Brewing & Distilling | Mil Gin | Gold |
| Pembrokeshire Gin Co | Tenby Dry Gin | Gold |
| Rademon Estate Distillery | Shortcross Citrus Drizzle Gin | Gold |
| Seppeltsfield Road Distillers | House Gin | Gold |
| Six Nordics | Midsummer Fling | Gold |
| The National Distillery Company | NDC New Zealnd Hemp Gin | Gold |
| The Spirit of Manchester Distillery | Manchester Gin – FAC51 The Haçienda | Gold |
| Third Eye Distillery | Stranger & Sons Gin | Gold |
| Twenty Third Street Distillery | Violet Gin | Gold |
| WL Distillery | 1st Edition | Gold |
| Zamora Company | Martin Miller's Original Gin | Gold |
| Zamora Company | Martin Miller's Summerful Gin | Gold |
| Zamora Company | Martin Miller's Winterful Gin | Gold |
| Zamora Company | Martin Miller's Westbourne Gin | Gold |
| Berliner Brandstifter | Berliner Brandstifter Berlin Dry Gin | Silver |
| AmberChes Spirits Distillery | Orange Infusion | Silver |
| Cuckoo Gin | Cuckoo Solace Gin | Silver |
| Cuckoo Gin | Cuckoo Spiced Gin | Silver |
| Distillerie Tenute Collesi | Gin Collesi | Silver |
| G&H Spirits | BST Initial Gin | Silver |
| Imke Teerling Spirituosen | Duala Sanddorn‐Gin | Silver |
| Isle of Cumbrae Distillers | Croc Rock Gin | Silver |
| Jin Ceiriog Distillery Co | Welsh Spring Honey Gin | Silver |
| Kavalan Distillery | Kavalan Gin | Silver |
| Lafferty and Sons | Upperhandgin | Silver |
| LKC IKE | Grace Gin | Silver |
| Maison Villevert | G'vine Floraison | Silver |
| Premium Thai Brands Co | Saneha Gin | Silver |
| Pyynikin Distilling Company | Lapsang Souchong Smoked Tea Gin | Silver |
| Pyynikin Distilling Company | Recycled Citrus Gin | Silver |
| Sash & Fritz | Wild Child – Berlin Dry Gin | Silver |
| Seppeltsfield Road Distillers | Savoury Allsorts | Silver |
| Six Nordics | Naked Hygge | Silver |
| Tanglin Gin | Tanglin Singapore Gin | Silver |
| The National Distillery Company | NDC New Zealand Botanical Gin | Silver |
| The Spirit Of Manchester Distillery | Manchester Gin ‐ Mother Of Pearl | Silver |
| The Stillery | The Stillery's Dutch Coastal Gin | Silver |
| Wolf Lane Distillery | Wolf Lane Distillery Tropical Gin | Silver |
| Yvy Destilaria | Yvy Terra | Silver |
| Zamora Company | Martin Miller's 9 Moons Gin | Silver |
Navy Strength
| | | |
| --- | --- | --- |
| Brand owner | Product  | Medal |
| Aura Proizvodi | Aura Gin Navy Strength | Master |
| Four Pillars Distillery | Four Pillars Navy Strength Gin | Master |
| Kingdom Recommends | Kingdom's Ginger Spiced Gin | Master |
| Hernö Gin Distillery | Hernö Navy Strength Gin | Gold |
| The Kyoto Distillery | Ki No Bi Sei Kyoto Dry Gin | Gold |
| Never Never Distilling | Juniper Freak Gin | Gold |
| Pembrokeshire Gin Co | Navy Strength Dry Gin | Gold |
| Plymouth Gin | Plymouth Gin Navy Strength | Gold |
| Rockland Distilleries | Colombo No.7 Ration Navy Dry Gin | Gold |
| Tanglin Gin | Tanglin Black Powder Gin | Gold |
| The National Distillery Company | NDC New Zealand Navy Strength | Gold |
| Wolf Lane Distillery | Wolf Lane Distillery Navy Strength Gin | Gold |
| Darnley's Gin | Navy Strength Spiced Gin | Silver |
| Distillers of Surrey | Sherlock & Sons Nautical Edition | Silver |
| Dunnet Bay Distillery | Navy Strength Rock Rose | Silver |
| Junimperium Distillery | Junimperium Navy Strength Gin | Silver |
| Karu Distillery | Lightning Gin | Silver |
| Ladoga Group | Barrister Navy Strength Gin | Silver |
| Lyden | Navy Gin | Silver |
| OSS Craft Distillery | Bareksten Navy Strength Gin | Silver |
| Thos Birch Libations Company | Birch Gin Navy Strength | Silver |
Microdistillery
| | | |
| --- | --- | --- |
| Brand owner | Product  | Medal |
| Hernö Gin Distillery | Hernö Gin 47 | Master |
| Hernö Gin Distillery | Hernö Pink Btl Gin | Master |
| Hernö Gin Distillery | Hernö Old Tom Gin | Master |
| Jim and Tonic | Mercato Mediterranean Gin | Master |
| Cabin Pressure Spirits | Horsham Spirit | Gold |
| Dyfi Distillery | Dyfi Gin, Pollination Edition | Gold |
| Hernö Gin Distillery | Hernö Gin | Gold |
| Irish Distillers | Method and Madness Irish Microdistilled Gin | Gold |
| Licores de Guatemala | Xibal Gin | Gold |
| Blue Pearl Distillerie | Jardin Verde | Silver |
| Distillerie des Appalaches | Kepler Dry Gin | Silver |
| Distillerie des Marigots | Récif | Silver |
| Tepaluma Distillery | Tepaluma Gin – Spirit of the Forest | Silver |
Old Tom
| | | |
| --- | --- | --- |
| Brand owner | Product  | Medal |
| Hernö Gin Distillery | Hernö Old Tom Gin | Master |
| Liquorsmiths | Old Tom 6 | Master |
| G&H Spirits | OTG Initial Gin | Gold |
| Dunnet Bay Distillery | Pink Grapefruit Old Tom Gin | Silver |
| Eccentric Spirit Co | Young Tom | Silver |
| OSS Craft Distillery | Bareksten Old Tom Gin | Silver |
| The Bloomsbury Club UK | Gin Lane 1751 Old Tom | Silver |
| The Kyoto Distillery | Ki No Tou Kyoto Dry Gin | Silver |
Genever
| | | |
| --- | --- | --- |
| Brand owner | Product  | Medal |
| Hooghoudt Distillery | Hooghoudt Raw Genever/Holland Gin | Gold |
| Hooghoudt Distillery | Hooghoudt Sweet Spiced Genever | Silver |
Organic
| | | |
| --- | --- | --- |
| Brand owner | Product  | Medal |
| Hernö Gin Distillery | Hernö Navy Strength Gin | Master |
| Hernö Gin Distillery | Hernö Gin 47 | Gold |
| Hernö Gin Distillery | Hernö Pink Btl Gin | Gold |
| Hernö Gin Distillery | Hernö Old Tom Gin | Gold |
| Hernö Gin Distillery | Hernö Gin | Gold |
| The Stillery | The Stillery's Dutch Coastal Gin | Gold |
Cask‐Aged
Brand owner
Product 
Medal
Alambic
Sorgin Yellow Gin
Master
In The Welsh Wind Distillery
In The Welsh Wind Palo Cortado Edition
Master
Abingdon Distillery
Port Barrel Aged Gin
Gold
Distillerie Tenute Collesi
Gin Barrel Collesi
Gold
Four Pillars Distillery
Four Pillars Single Barrel S31
Gold
Glasgow Distillery Company
Makar Mulberry Cask Aged Gin
Gold
Hernö Gin Distillery
Hernö Juniper Cask Gin
Gold
Lydén Distillery
Cask Gin
Gold
Maison Villevert
Nouaison Gin Reserve
Gold
Never Never Distilling
Argo Gin
Gold
Rademon Estate Distillery
Shortcross Cask Aged Gin Editition 3
Gold
Sky Wave Gin
Sky Wave Limited Edition Cask Aged Gin
Gold
The Cotswolds Distillery
Barrel‐Aged Hedgerow Gin
Gold
The Kyoto Distillery
Ki No Bi Edition K Kyoto Dry Gin
Aged in ex‐Kilchoman Single Malt Casks
Gold
The Spirit in the Bottle
Old Pilot's Barrel Aged Gin
Gold
Crimson Pangolin
Crimson Pangolin Oak Barrel Edition
Silver
Cuckoo Gin
Cuckoo Sunshine Cask Aged
Silver
Eccentric Spirit Co
Limbeck
Silver
Mereworth Wines
Mereworth Oak Aged Gin
Silver
Pink Gin
| | | |
| --- | --- | --- |
| Brand owner | Product  | Medal |
| 58 Distillery | Apple and Hibiscus | Master |
| Forty Spotted | Forty Spotted Wild Rose | Gold |
| Hernö Gin Distillery | Hernö Pink Btl Gin | Gold |
| Ladoga Group | Barrister Pink Gin | Gold |
| Vinokurnya Naroch | Gin Bloomberry Pink Gin | Gold |
| Lydén Distillery | Pink Gin | Gold |
| Rademon Estate Distillery | Shortcross Rosie's Garden Gin | Gold |
| The English Drinks Company | The English Drinks Company Classic Pink Gin | Gold |
| Pernod Ricard | Beefeater Pink Strawberry | Silver |
| Cygnet Spirits | Cygnet Hand Crafted Welsh Pinc Gin | Silver |
| La Martiniquaise‐Bardinet | Gibson's Pink | Silver |
| Oslo Håndverksdestilleri | Fjæra Rosé Gin | Silver |
| The Bloomsbury Club UK | Gin Lane 1751 Victoria Pink | Silver |
Flavoured Gin
| | | |
| --- | --- | --- |
| Brand owner | Product  | Medal |
| Atom Brands | Jaffa Cake Gin | Master |
| Cuckoo Gin | Cuckoo Supernova Gin | Master |
| Forty Spotted | Forty Spotted Pinot Noir | Master |
| Hussingtree Blends | Meredith's Malvern Blush Gin | Master |
| Whyte & Mackay | Wildcat Passion Gin | Master |
| Aldi | Haysmith's Bramble Gin | Gold |
| Aldi | Haysmith's Rhubarb & Ginger | Gold |
| Altia Eesti | Saaremaa CUR Gin | Gold |
| Pernod Ricard | Beefeater Peach & Raspberry | Gold |
| Bespoke Distillery Spirit Club | Aqva Di Gin Spicy | Gold |
| Brewdog Distilling Co | Lonewolf Peach And Passionfruit | Gold |
| Crimson Pangolin | Gin 66 x Crimson Pangolin | Gold |
| Diageo | Gordon's Sicilian Lemon | Gold |
| Distillerie de Montréal | Rosemont Gin de Montréal | Gold |
| Gin Ting | Gin Ting – Berries, Berries, Berries | Gold |
| Gin Ting | Gin Ting – Passionfruit, Mango & Elderflower | Gold |
| Hayman's of London | Hayman's Exotic Citrus Gin | Gold |
| Pernod Ricard | Malfy Gin Rosa | Gold |
| OSS Craft Distillery | Elsker Dry Pink Gin | Gold |
| Pembrokeshire Gin Co | Welsh Cake Dry Gin | Gold |
| Penderyn Distillery | Brecon Chocolate Orange Gin | Gold |
| Penderyn Distillery | Brecon Rhubarb & Cranberry Gin | Gold |
| Seppeltsfield Road Distillers | 2020 Barossa Shiraz Gin | Gold |
| Sir Edmond | Sir Edmond Gin | Gold |
| Three Wrens Distillery | Three Wrens Gin Apple Crumble EditioN | Gold |
| Wild Fox Distillery | Blushing Vixen Rhubarb & Elderflower | Gold |
| Aldi | Haysmith's Eclipse Gin | Silver |
| Aldi | Haysmith's Oriental Spiced Gin | Silver |
| Aldi | Haysmith's Raspberry & Redcurrant | Silver |
| Aldi | Haysmith's Seville Orange & Persian Lime | Silver |
| Aldi Ireland | Mo Chara Pink Grapefruit Gin | Silver |
| Altia Eesti | Saaremaa Rhu Gin | Silver |
| Altia Eesti | Saaremaa Ore Gin | Silver |
| Pernod Ricard | Beefeater Blood Orange | Silver |
| BEG Boutique Distillery | BEG Modern & Tropical Gin | Silver |
| Crimson Pangolin | Crimson Pangolin Rose Tea | Silver |
| Diageo | Gordon's Pink | Silver |
| Distillerie de Montréal | Rosemont Madame Gin | Silver |
| Distillerie de Montréal | Rosemont Gin Rose de Montréal | Silver |
| Junimperium Distillery | Junimperium Cherry Edition Gin | Silver |
| Lidl Great Britain | Hortus Sicilian Lemon & Lime Gin | Silver |
| Listoke Distillery | Chocolate Inferno | Silver |
| Maison Villevert | June Pear And Cardamom | Silver |
| Maison Villevert | June Wild Peach | Silver |
| Pernod Ricard | Malfy Gin Con Arancia | Silver |
| Pernod Ricard | Malfy Gin Con Limone | Silver |
| Never Never Distilling | Ginache Gin | Silver |
| Otterbeck Distillery | Cotton Strawberry & Pink Peppercorn | Silver |
| Penderyn Distillery | Brecon Rose Petal Gin | Silver |
| Prodal 94 | Wembley Pink | Silver |
| Signature Brands | Agnes Arber Pineapple Gin | Silver |
| Signature Brands | Agnes Arber Rhubarb Gin | Silver |
| Spirit of The Lakes | Bedrock Gooseberry and Elderflower Gin | Silver |
| Three Wrens Distillery | Three Wrens Gin Bloody Apricot Edition | Silver |
| Whyte & Mackay | Wildcat Bramble Gin | Silver |
| Wildjac | Damson and Raspberry Gin | Silver |
| Wolf Lane Distillery | Wolf Lane Distillery Davidson Plum Gin | Silver |
Sloe Gin
| | | |
| --- | --- | --- |
| Brand owner | Product  | Medal |
| 58 Distillery | English Berry | Gold |
| Elephant Gin | Elephant Sloe Gin | Gold |
| Pernod Ricard | Plymouth Sloe Gin | Gold |
| Hernö Gin Distillery | Hernö Sloe Gin | Gold |
| Junimperium Distillery | Junimperium Sloe Gin | Silver |
Gin Liqueurs
| | | |
| --- | --- | --- |
| Brand owner | Product  | Medal |
| Maison Villevert | June Wild Peach | Master |
| Cygnet Spirits | Cygnet Cherry Drop Gin Liqueur | Gold |
| Hayman's Of London | Hayman's Peach & Rose Cup | Gold |
| Hotel Chocolat | Cherry & Raspberry Cacao Gin Liqueur | Gold |
| Hotel Chocolat | Mango & Passion Fruit Cacao Gin Liqueur | Gold |
| Ian Macleod Distillers | Edinburgh Gin Rhubarb & Ginger | Gold |
| Maison Villevert | June Pear And Cardamom | Gold |
| The Kyoto Distillery | Ki No Bai Kyoto Plum And Berry Liqueur | Gold |
| Lidl Great Britain | Hortus Watermelon & Lime Gin Liqueur | Silver |