Pomp & Whimsy secures $2.65 million funding
By Alice Brooker
US-based gin liqueur brand Pomp & Whimsy has received a multi-million-dollar investment from a number of 'A-list investors'.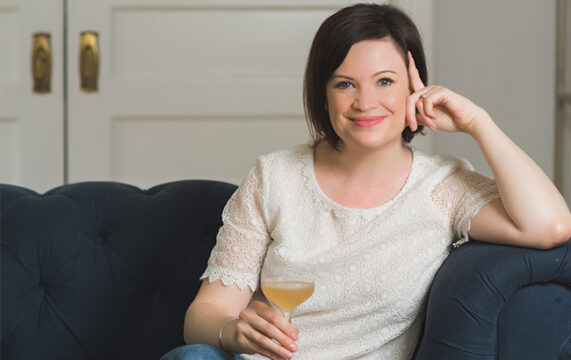 The gin liqueur brand was created by social scientist and spirits entrepreneur Dr Nicola Nice.
Notable investors include Rebecca Minkoff, founder of Rebecca Minkoff and The Female Founder Collective; Michelle Grant, founder of Wear Lively; film producer Regina K Scully; and advertising consultant Cindy Gallop.
Nice said: "It's an incredibly exciting time to be a founder in this industry and the company is really at a pivotal moment in its growth.
"We are grateful to be at the centre of a wide network of powerful women and men who are lifting the rope for entrepreneurs to bring fresh perspective through innovation.
"Our investors come from backgrounds as varied as fashion, beauty, banking, and the alcohol industry speaks not only to the broad appeal of the brand, but to the timeliness and importance of its mission."
Expanding distribution
Pomp & Whimsy will use the investment to 'accelerate growth in key markets', expanding distribution through both current and new partners, including Breakthru Beverage Group and Allied Beverage, and Republic National Distribution Company.
Nice has also revealed plans to offer a Pomp & Whimsy gin in 2022.
Pomp & Whimsy Gin Liqueur was created by Nice in 2017 with the female consumer in mind, as she hoped to "give women back their rightful place in the story of gin and the cocktail".
Nice added: "As a researcher and brand strategist, I have spent my career observing how women shape trends in cocktailing, from their position as the drivers of purchasing decisions and as the chief entertainers of the home – yet for years the spirits industry has not taken women seriously."
Pomp & Whimsy also aims to launch its e-commerce business through its partnership with Thirstie.
Investor Minkoff cited her reasoning for contributing funds, commenting that female-led businesses "tend to be more successful on many levels".
She commented: "There's not only a social imperative to invest in female founders – economically it's the smart thing to do."
With notes of juniper, orange, grapefruit and cucumber, Pomp & Whimsy's 30% ABV gin liqueur can be purchased for RRP US$34.99 per 750ml bottling.