North London Whisky Club plans summer series
By Melita Kiely
Karen Taylor and Matt Chambers, the founders of the Whisky For Everyone blog, have launched the North London Whisky Club.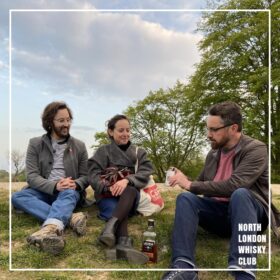 Taylor and Chambers created the North London Whisky Club in May this year, designed to bring whisky lovers together through tasting events as Covid-19 restrictions were relaxed in England.
The club has kicked off with a series of summer 'whisky walks', hosted by Chambers. The walks take place in scenic parts of north London, such as Hampstead Heath, Primrose Hill and The Regent's Canal.
The next walk is planned for 25 July and will begin at 2pm, when Chambers will lead guests from St John's Wood to Chalk Farm, via the Lord's Cricket Ground, The Regent's Canal and Primrose Hill.
Three walks are also planned for August, the first of which will take place at 2pm on 1 August, beginning at Hampstead Heath and finishing in Highgate.
On 8 August, whisky fans will again set off at 2pm from Warwick Avenue, journeying to Camden via Little Venice and The Regent's Canal.
At 2pm on 15 August, the North London Whisky Club will head towards Finsbury Park from Highgate, via Queen's Wood and The Parkland Walk Nature Reserve.
Each walk costs £25 (US$34) per person, which will include four 50ml samples and detailed explanations of each whisky during the walk.
An individual hipflask, worth £10 (US$14), will be provided for each guest. This is included in the ticket price and can be taken home.
Chambers has previously worked as brand ambassador for Scotch whisky BenRiach and was store manager at The Whisky Shop in London. He has also held the position of UK brand ambassador for the off-trade for Speyside gin and vodka producer Eight Lands.
Taylor and Chambers also have extensive experience professionally tasting a multitude of spirits, including whiskies from around the world, and are long-serving judges of The Global Spirits Masters series.
To buy tickets, visit Eventbrite.
For more information about the North London Whisky Club, email northlondonwhiskyclub@gmail.com.