JJ Whitley gets £3.5m UK advertising push
Halewood Artisanal Spirits has kicked off a £3.5 million (US$4.8m) campaign for JJ Whitley vodka to drive brand awareness over the next six months.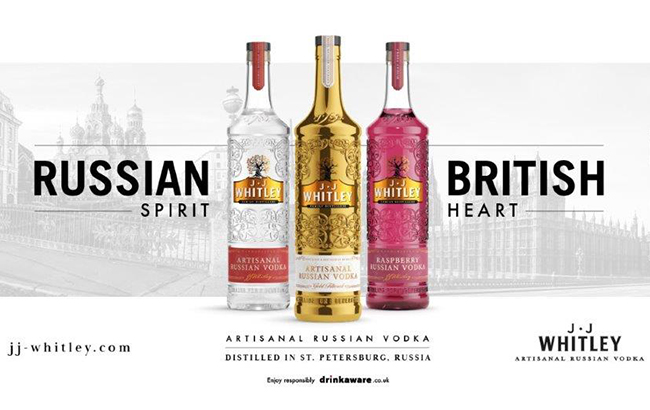 The above-the-line (ATL) campaign will celebrate the vodka brand's Russian provenance and British heritage.
In 2019, Halewood opened a new £5m (US$6.5m) distillery in Russia for JJ Whitley to 'enhance the provenance and quality' of its liquid.
The advertising push will focus on the brand's top-selling bottlings, JJ Whitley Artisanal Russian Vodka and Raspberry Vodka, as well as the new gold-filtered vodka.
The brand will make its debut on television for the first time as a sponsor of Sky One's Nights In programme schedule during August.
Simon Jackman, senior global marketing manager for white spirits at Halewood, said: "It's fantastic to see such strong growth for the JJ Whitley vodka range over the past couple of years, and our new ATL campaign is now set to further drive brand awareness over the next six months, celebrating both its rich distilling heritage and quality Russian liquid.
"As the vodka category continues to be the UK's largest spirits category, with flavoured variants also seeing significant growth, the range is perfectly positioned to help retailers tap into the significant sales opportunity."
The campaign will run from July until December. It will include placements at 'high-impact' out-of-home sites across the UK, along with digital activity and print adverting in consumer and trade publications.