JJ Whitley unveils gold-filtered vodka
By Alice Brooker
Halewood Artisanal Spirits has expanded its JJ Whitley range with a vodka filtered through a gold silk thread.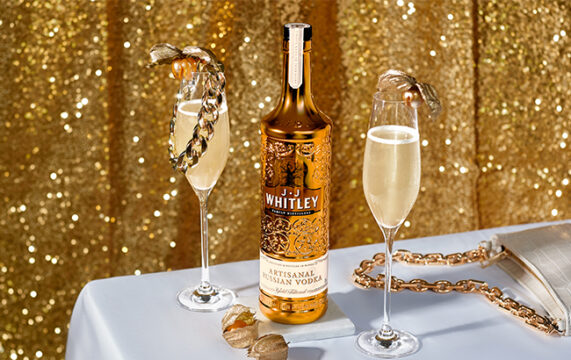 The UK-based company has unveiled JJ Whitley Gold Vodka, which was distilled in St Petersburg, Russia.
The spirit is distilled with wheat and water, and then passed through a filter of gold silk thread. Presented in a 'dazzling gold' bottle, it is complete with distinctive embossing.
James Stocker, marketing director, Halewood Artisanal Spirits, said: "For those looking to treat themselves or find something special to mark a celebration, or even as a great gift option, we're confident our vodka will present a strong sales opportunity for retailers this summer."
The gold variant sits at 38% ABV, and is now available to order through Booker for RRP £16 (US$22.54).
In November last year, Halewood opened a new £5 million (US$6.5m) distillery in Russia for JJ Whitley vodka.
Stocker added: "We have been investing heavily in our JJ Whitley vodka portfolio and our new distillery in St Petersburg, which enables us to provide our customers with a quality, authentic Russian vodka at [a] great price point."