Italicus unveils global art contest
By Alice Brooker
Italian liqueur Italicus has launched a global art competition inviting participants to submit works that 'reimagine' cities across the world.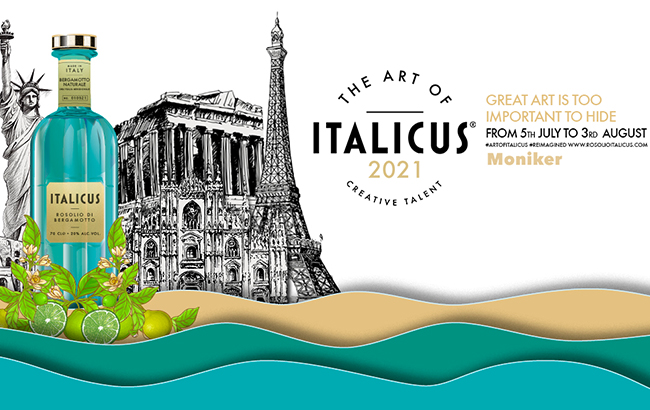 Italian brand Italicus has unveiled its Art of Italicus 2021: Creative Talent – Cities Reimagined project, inviting artists to 'reinterpret' one of 14 cities.
The competition is the second edition of Italicus' Glocal art competition and campaign, which was unveiled in October 2020.
Submissions are to be channeled through 'the lens of Italicus' distinctive aesthetic', for a cash prize of €1,000 (US$1,191).
The brand recommends exploring the 'rich traditions' behind Italicus Rosolio di Bergamotto when producing the artwork.
The Pernod Ricard-backed liqueur launched the competition with arts platform Moniker Culture.
The digital arts celebration was set up to inspire online tourism by creating a 'virtual arts festival'. It also aims to support artists' creativity and communities around the world.
The competition was launched in celebration of Italicus' fifth anniversary in September.
Entrants are requested to pick one city from the following list: Rome, Milan, Los Angeles, Miami, New York, London, Barcelona, Paris, Sydney, Berlin, Athens, Tokyo, Hong Kong, or Moscow.
The aperitivo brand, which is 'inspired by aquamarine waters', has also partnered with five artists based around the globe to kick off the competition, from Vix Black in Milan, to Roxanne Dewar in Barcelona.
Submissions of reimagined cities are accepted through rosolioitalicus.com/creative-talent from 5 July until 3 August.
Earlier this year, Italicus launched a new campaign aiming to support the reopening of the London on-trade.