Diageo predicts 'strong recovery' in fiscal 2021
Johnnie Walker maker Diageo expects to register organic operating profit growth of at least 14% in its 2021 fiscal year, and resumed its plan to return billions of pounds to shareholders.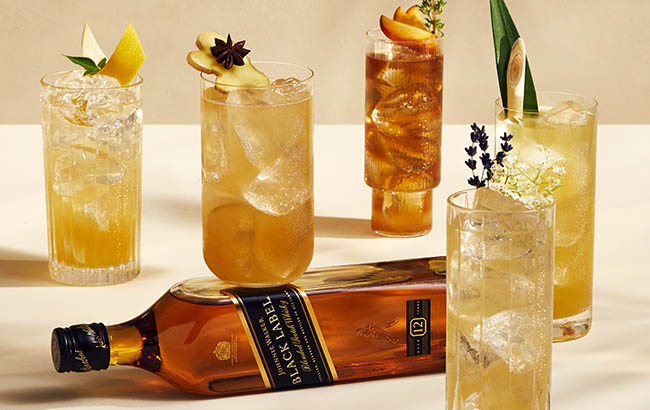 In a trading update today (12 May), Diageo said the operating profit prediction is 'slightly ahead' of organic net sales growth.
In January this year, Diageo saw sales drop 4.5% in the second half of 2020. The company registered 1% organic growth during H1, while North America was the only region to post growth during the period, up 8%.
In its latest update, Diageo said it had experienced 'good recovery' across all regions.
Diageo noted a 'particularly strong' performance in North America – the group's largest market – led by 'resilient consumer demand', a wide-ranging portfolio, and 'effective' marketing and innovation.
Diageo's performance in Europe was boosted by 'strong execution' in the off-trade, and the gradual reopening of bars in certain markets.
Furthermore, the group reported 'continued recovery' in most markets across Africa, Asia Pacific, Latin America and the Caribbean.
However, the firm noted that the travel retail channel remains severely affected.
'Pursue acquisitions'
Diageo chief executive Ivan Menezes said: "I am very pleased with how our business is recovering in fiscal 21, our strong competitive performance across key markets and our robust cash generation. Our disciplined approach to capital allocation is unchanged.
"Our priority remains to invest in the business to deliver sustainable and efficient organic growth and to pursue acquisitions that further strengthen our exposure to attractive categories."
In 2019, Diageo's board agreed to return up to £4.5 billion (US$6.3bn) to shareholders over a three-year period from 1 July 2019 to 30 June 2022. The first phase of the capital programme ended on 31 January 2021, and saw the firm repurchase shares valued at £1.25bn (US$1.7bn).
Today's update noted that the company will now kick off the second phase of the scheme to buy shares of up to £1bn (US$1.4bn), due to be completed by the end of the 2022 fiscal year.
Further phases of the programme will be announced in due course.
Menezes said the move to resume the programme reflects the firm's "improved performance" and the "continued strong recovery" of the business.
He continued: "When we have excess cash, we have been clear that we will seek to return it to shareholders."
As of today, Diageo has entered into an agreement with the UBS AG London bank to enable the firm to buy back shares for a value of up to £500,000 (US$706,000). The deal is expected to end no later than 12 November 2021.
Menezes added: "We are confident that Diageo will continue to execute effectively in this challenging environment and will emerge stronger."