Booze Banter: our favourite RTDs
By Kate Malczewski
Welcome to Booze Banter, where we share the bottles, bars and trends that excite us most. Today we answer the age-old question: which ready-to-drink (RTD) cocktails are actually delicious?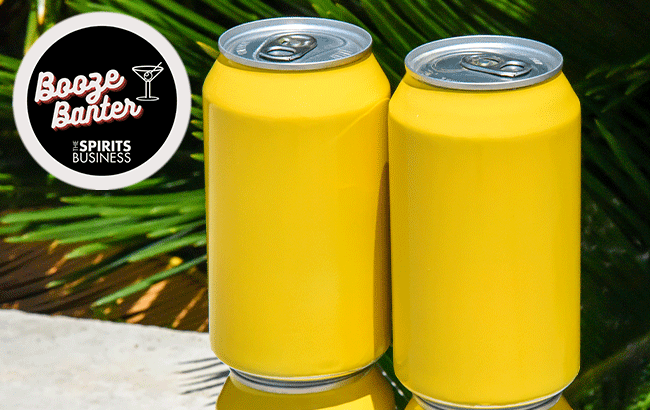 Each week, The Spirits Business staff cover the latest news developments and burgeoning trends in the world of booze. A multitude of bottles and spirits-related books cross our desks, and we prop up the bar at new and established venues alike.
Our new Booze Banter feature highlights our team's recent favourites, lifting the lid on the personal recommendations of journalists who spend a whole lot of time thinking about spirits.
First up, we're covering all things RTD. Led by hard seltzers, the category has boomed over the past year – it's now overtaken total spirits in the US – and a flurry of new cans, bottles and pouches have hit the market.
But the quality of these products is, to put it politely, mixed. So which ones are actually worth buying?
Read on to discover team SB's pick of the very best RTDs. 
For more ready-to-drink recommendations, check out our selection of 10 excellent canned cocktails.
Club Belmont Xpresso Martini 
"There's something so comforting and decadent about an Espresso Martini. It's a real crowd-pleaser cocktail, but can be tricky to perfect without a quality espresso coffee maker. But Club Belmont makes the most delicious pre-mixed version of the classic cocktail.
"If you're looking for minimal preparation, but maximum flavour, the Xpresso Martini is here to serve. A blend of 24-hour cold brew Italian coffee with Bimber vodka, Kahlúa coffee liqueur and sugar, simply chill in the fridge and pour. Or, throw some good-quality ice in a cocktail shaker, pour in the read-made cocktail mix, shake, strain and enjoy.
"Each 150ml cocktail comes in at 7.9% ABV, neatly packaged in very Instagram-friendly glass bottles – an all-round winner."
Melita Kiely, editor
Cocchi Negroni in a Box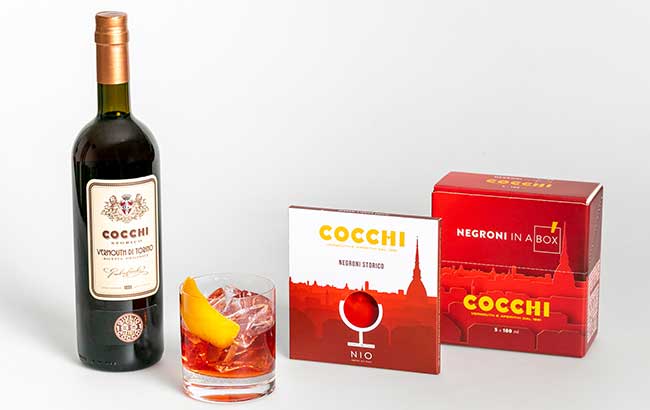 "One of the best pre-made Negronis I've tasted is Cocchi's Negroni in a Box, which easily replicates a serve crafted in a top bar.
"The rich and aromatic serve combines Cocchi's classic Vermouth di Torino, London Dry gin, Campari and a few drops of Angostura bitters, and comes in a pouch that could fit through your letterbox or slide into a pocket.
"The pleasingly bitter drink offers all the classic flavours you'd expect from a well-made apéritif but in a CD-sized, fully recyclable format. The 100ml serving packs a punch at 20.6% ABV, and would make an ideal stocking filler.
"The portable serve is perfect for sipping at home or during a picnic, poured over ice with some orange peel as the sun goes down. The ultimate summer sipper, this is a must-have for fans of the classic Italian drink."
Nicola Carruthers, deputy editor
Vacay Paloma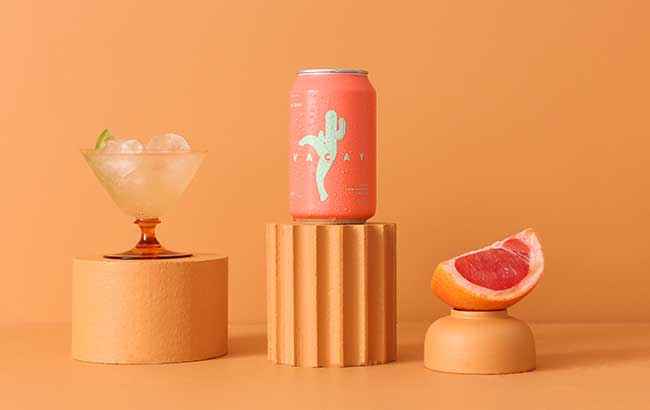 "Finally, a canned cocktail that's actually a really good version of the classic drink it claims to be. Each flavour in Vacay's four-strong range is solid, but its Paloma is hands down the best.
"Its ingredients are pretty much what you'd expect if you ordered the serve at a bar: blanco Tequila, lime juice, grapefruit juice, sugar and soda water. But too often, the tangy notes of citrus get lost in a canned cocktail, and that's not the case here. Vacay's version hits all the notes that a good Paloma should: tart, sweet – but not too sweet – and a little salty.
"And while you could pour it into a glass and garnish it for a proper cocktail experience, Vacay's design is so aesthetically pleasing that you'll probably want to swig it straight from the can.
"Each Paloma comes in at a chilled 5.7% ABV and is available to buy on the Vacay website – I'd go straight for a four pack."
Kate Malczewski, digital editor
Volley Spicy Ginger Spiked Seltzer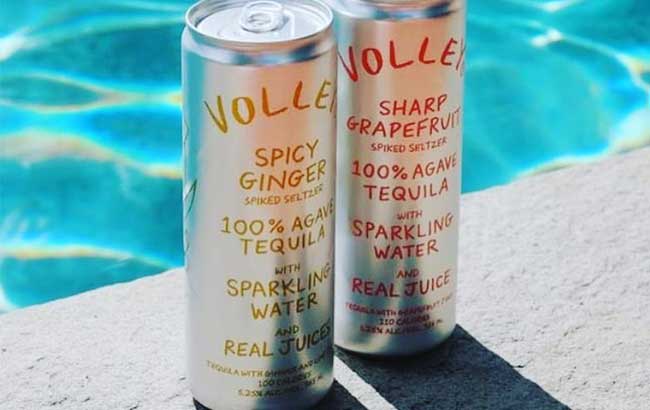 "This Tequila-based seltzer hits the spot for drinkers who prefer their RTDs not too sweet – and maybe with a little spice. Combining organic Peruvian ginger juice, organic lime juice, and 100% agave Tequila, the drink is on the healthier side, with 100 calories per can.
"I love the combination of refreshing ingredients in this drink – it's got a spicy kick and presents crisp, earthy notes. The branding is also very cool, with the packaging displaying hand drawn illustrations of Tequila, mezcal and ginger. Plus, Volley sources all ingredients organically, and is set on using 100% blue agave Tequila – as opposed to Tequilas that consist of additives and sugar. The spiked seltzer sits at an ABV of 5.25%.
"With a heat wave (hopefully) on the horizon, I'm particularly keen for this beverage to be launched in the UK, and introduce it to my friends and family!"
Alice Brooker, staff writer