US Gin Association launches
The co-owners of North Carolina-based Durham Distillery have established a new organisation in response to the demand for juniper-based spirits in the States.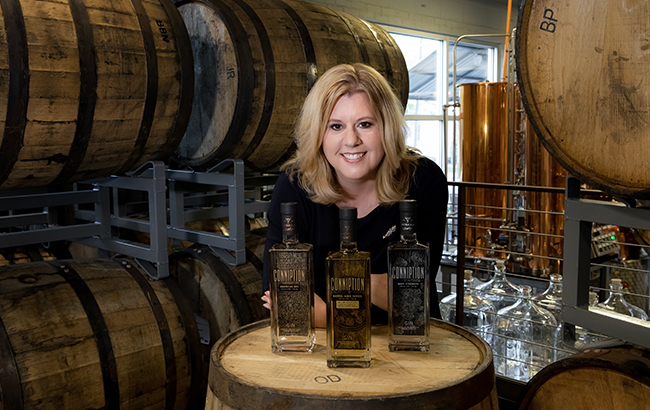 Melissa and Lee Katrincic, co-founders and owners of Durham Distillery, created the US Gin Association to 'progress the affinity and passion for the gin category in the US' and bring together craft distillers who are 'seeking to advance' the sector.
The US Gin Association will focus on small, independent distillers with the aim of highlighting this group and driving brand awareness through programming, media opportunities and more.
"With the exponential trend and enthusiasm in the US market for gin over the past several years, the US Gin Association is a natural answer and extension to the US 'ginaissance'," said Melissa Katrincic, president and CEO of Durham Distillery.
"As more gins are being distilled in the US, this association will be a source of expertise and celebration, ensuring education for both the industry and our consumers on the latest trends, data and future of the US gin category."
The organisation said the demand for US-made gin is predicted to grow exponentially in the coming years. According to IWSR Drinks Market Analysis data cited by the association, global gin consumption is expected to rise by 4.4% between 2018 and 2023.
Furthermore, data from the Distilled Spirits Council of the US (Discus) highlighted year-over-year growth for gin in 2020, with the premium, high-end premium and super-premium subcategories increasing in gross revenue by 6.3%, 7.7% and 8.7% respectively.
The association currently has eight members, including Black Button Distilling, Caledonia Distilling, Freeland Spirits, Golden Moon Distillery, Gray Whale Gin, Philadelphia Distilling, Revivalist Gins, and Watershed Distillery.
Any interested US gin distillers can contact the organisation about membership opportunities.