These are the most popular hard seltzer flavours
By Kate Malczewski
Which flavours rule the hard seltzer category? We look at the fruity variants that drinkers are reaching for most.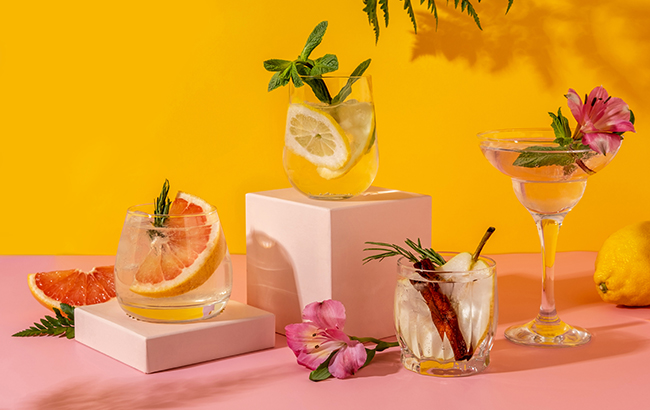 Hard seltzers are booming. The category grew a whopping 130% in 2020, and drinks giants and independent brands alike are coming up with their own versions of the alcoholic sparkling water.
But some flavours are faring better than others. Bar inventory management platform Backbar has revealed the most popular hard seltzer flavours in the US on-trade based on the inventory share, purchasing and venue segment data of its 10,000-venue database.
The 10 most popular hard seltzer flavours according to market share in bars are:
10. Punch
9. Raspberry
8. Strawberry
7. Watermelon
6. Pineapple
5. Grapefruit
4. Berry
3. Lime
2. Mango
1. Black cherry
The bubbly breakdown
The most reached-for flavour by quite some distance is black cherry, which boasts a 26.4% market share. It has topped the flavour charts for the past three years.
Mango is next, with a 15.2% market share, followed by lime, with 7.5%.
But change may be on the horizon: lime's hold on the market fell by 7.5% from 2019 to 2021, and grapefruit, which had a 15.9% market share in 2019, now claims just 6.6%. As the popularity of citrus flavours declines, drinkers are turning to tropical variants such as pineapple, which grew from 2.2% in 2019 to 6.5% in 2021, driven particularly by E&J Gallo's High Noon brand.
Meanwhile, watermelon holds 5.6% of the market; strawberry has 5.4%; raspberry comes in at 4.1%; and punch makes the ranking with 2.3% (mostly thanks to Truly).
The same Backbar report showed that White Claw's share of the hard seltzer market in US bars has slipped.
For the best hard seltzers in a variety of flavours, check out our pick of 10 award-winning cans.