The future of cocktail competitions
By Lucy Britner
How have cocktail competitions evolved during the pandemic, and what does the next year look like? Lucy Britner explores the evolution of bartender-led contests, and asks where they fit into the future.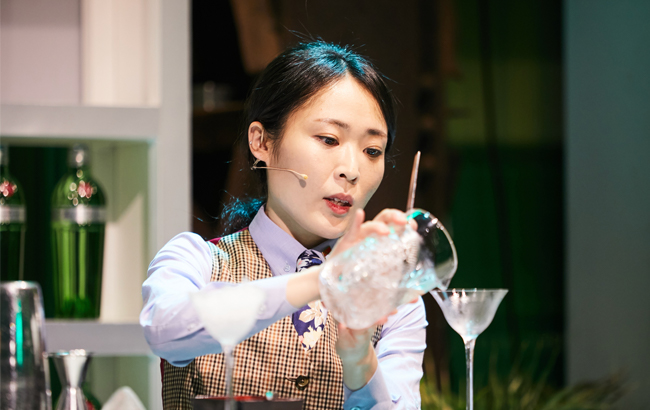 *This feature was originally published in the March 2021 issue of The Spirits Business. Since that time, Diageo decided to host the final of its 2021 World Class competition online, and Bacardi also moved its Legacy 2020 global final to a virtual format
Competitions in the drinks industry are epic. From week‐long trips to Caribbean islands, to stays on cruise ships, US$10,000 prizes and ambassador contracts, they have been about bringing people from all over the world together to reward talent.
But Covid‐19 has changed the landscape. And while some have used the pandemic to find different ways to unite the trade, others are waiting to see if a real‐life event can take place in 2021.
For the titan of bartender competitions, Diageo's World Class, the pandemic has made it more agile. "The nature of the pandemic meant that some countries have been more affected than others so, while some countries were closed down, some were up and running," explains Simon Earley, global head of World Class. "It meant that we needed to be flexible, having greater emphasis on challenges that can be completed virtually as well as physically, while always making sure that the safety of everyone involved was paramount."
Licor 43 took its global Bartenders and Baristas (B&B) challenge completely online last year, which Julian Fernandez, global marketing and innovation director for spirits at brand owner Zamora Company, says offered new opportunities. "We were very happy with the results, as the online channel allowed us to reach a far larger audience of bartenders and baristas, thereby amplifying our global reach," he explains. "We also involved consumers for the first time, giving us another interesting angle to further explore in the future."
Bacardi's 2020 Legacy final remains postponed. The week‐long event was due to take place in Miami last May. A spokesperson for the company says: "Bacardi is consulting with bartenders and the wider industry to consider how 'Legacy' can best serve them in the current pandemic landscape."
And for many competitors, the thrill of the real‐life event is important. Sebastian Cichowlas, who won Chivas Masters in 2019, says virtual social interactions cannot substitute real‐life ones. "The adrenaline and euphoria that comes with having to present on stage in front of judges does not reach the same levels while standing in front of a camera," he says. "For the guests and judges as well, there's a lack of sensory involvement, which plays a huge role in cocktail competitions."
But he's pragmatic, calling the human ability to adapt to change "incredible". "I can honestly say I have seen several well-put-together online competitions," he adds.
At Diageo, Earley says it's too soon to forecast exactly what the World Class Bartender of the Year Global Finals 2021 in Madrid this July will look like.
"We've created a unique, multi‐format event that will likely be a hybrid of a physical and virtual competitions, and, of course, will adhere to local guidelines," he says. "Our decision to move the final from the intended host city of Sydney to Madrid was because Madrid offered greater flexibility to work across multiple time zones – to enable the success of the virtual elements if they are needed."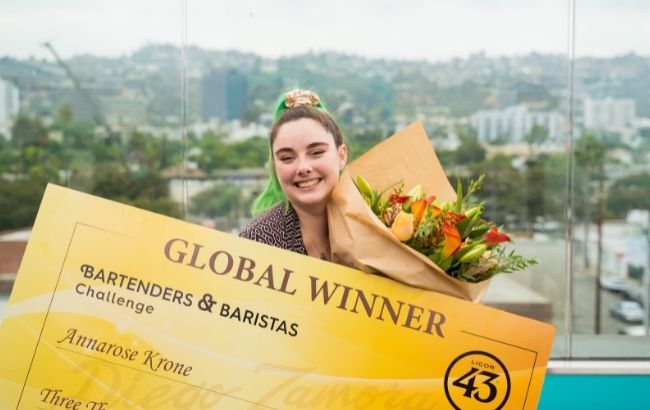 STAYING IN CONTACT
And for Licor 43's Fernandez, the future holds a fifth edition of the Bartenders and Baristas Challenge, whether that's on‐ or offline. "For a brand like Licor 43, it's key to stay in contact with the people who use it to learn from them and help them understand how well it combines with coffee," he says.
"In markets like Mexico, our brand has really been built by bartenders and mixologists – so honouring and rewarding them with our Bartenders and Baristas Challenge is our way of giving back to them for their contribution to the growth of our brand."
Though Diageo's Earley is looking forward to a more stable future, he says the past year has shown an industry that is creative and resilient. "Innovation has never been more visible in hospitality, and that will be a core feature," he says. "The competition is no different; its role is to celebrate and recognise the very best in our industry, as well as to introduce consumers around the world to extraordinary drinks experiences."
Fernandez believes wholeheartedly that competitions still have a future. He says each competition has a different angle, a different message and a different theme. "Bartenders can test their coffee cocktail creativity with Licor 43, then look at a different subject with another brand," he explains. "We work with both bartenders and baristas, who share a lot of knowledge, experience and skills, and we offer them something in return: education and training."
Earley adds that competitions provide a focal point, celebrating those who are pushing the boundaries. He says these events are an inspiration for aspiring bartenders.
Chivas Masters winner Cichowlas agrees. He says taking the title had an impact on his career, "starting from the expansion of my network and connections and a consequential chance of new opportunities and projects".
He adds: "For me, it is a way to express my own art, just like painting but using flavours, textures, different shapes of ice, intriguing glassware. The whole atmosphere around a competition substantially boosts my creativity levels and brings up my competitive spirit and my confidence in drink making."
In terms of evolution, Earley says the best competitions include increased consumer participation to allow people to experience the "difference between a normal cocktail and a World Class one. The spectacle and talent at these competitions can act as a significant draw to consumers that can help shape the drinks culture of tomorrow."
MORE THAN DRINKS
Moreover, competitions are evolving to include more than drinks. For example, the Havana Club Bar Entrepreneur Awards, which launched in 2019, recognises "determination, passion, and entrepreneurship".
The 2020 awards saw the 'True Grit' recognition go to Rani Al Raji, owner of Beirut's Brazzaville, a neighbourhood bar that Havana Club says continued to serve the community and remain a hub of positivity. "While the industry tackled the difficulties presented by Covid‐19, Rani and his team contended with economic struggles, electricity shortages and the fallout of the devastating explosion in the country's capital, pulling out all the stops to not only survive but thrive."
Competitions will continue to evolve to reflect the bartenders' world as a whole – from pushing boundaries with new cocktails, to creating successful and sustainable business practices. Whether online or in person, the competition has always been about more than just a drink.