SMWS owner lists on London Stock Exchange
By Nicola Carruthers
The Artisanal Spirits Company, owner of the Scotch Malt Whisky Society (SMWS), has made its debut on the stock market with a valuation of £78 million (US$110m).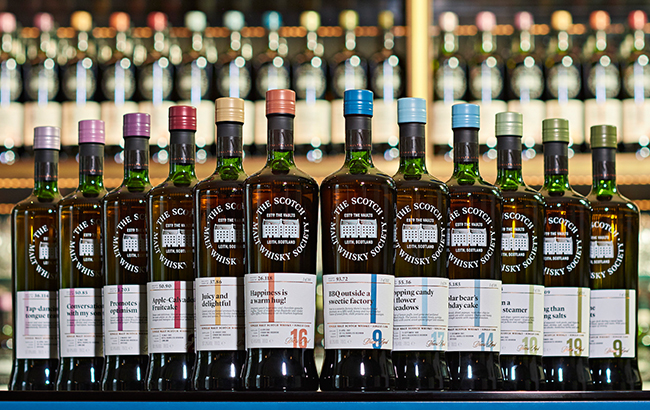 In April 2020, the owner of SMWS said it was exploring a possible initial public offering (IPO) on AIM, part of the London Stock Exchange.
The SMWS is a membership organisation which bottles and sells single cask, single malt whisky and other spirits from more than 20 countries.
Artisanal Spirits Company (ASC) listed on the AIM exchange on Friday (4 June). It debuted with a market capitalisation of about £77.96m based on shares priced at £1.12 (US$1.58).
The funds will mainly be used to boost further investment in whisky and spirits stock, and cask wood, as well as for existing and new venues. Funds will also be used for the promotion of membership and business growth, brand and digital development, and supply chain optimisation.
David Ridley, managing director of ASC, said: "The successful fundraise and move onto the public markets, which gave our loyal and discerning members the opportunity to become shareholders, is an exciting landmark for both ASC and SMWS.
"Our members are at the heart of everything we do, and we believe our status on AIM will enable us to access the capital required to bring them an even wider variety of premium, limited edition whiskies, spirits and inspiring experiences."
ASC's revenue rose to £15m (US$21m) in 2020, led by a 30% increase in e-commerce sales and 'continued international success'. Non-UK trade made up 69% of the firm's total sales last year, compared with 59% in 2019 and 54% in 2018.
Ridley added: "ASC is a distinctive, fast-growth, direct-to-consumer online business with high barriers to entry, operating in an industry with strong tailwinds. With a clear vision for the future, we believe our company is at a significant inflection point in its development, and are thrilled by the prospect of sharing our success with our new shareholders."
The SMWS was founded in Edinburgh in 1983. The whisky subscription service has around 28,000 members.
The organisation was previously owned by The Glenmorangie Company, which sold SMWS to a group of private investors in 2015.