Rockstar Spirits secures £25,000 Dragons' Den funding
Manchester-based rum producer Rockstar Spirits received a £25,000 (US$35,400) investment on hit BBC programme Dragons' Den to help expand into new markets.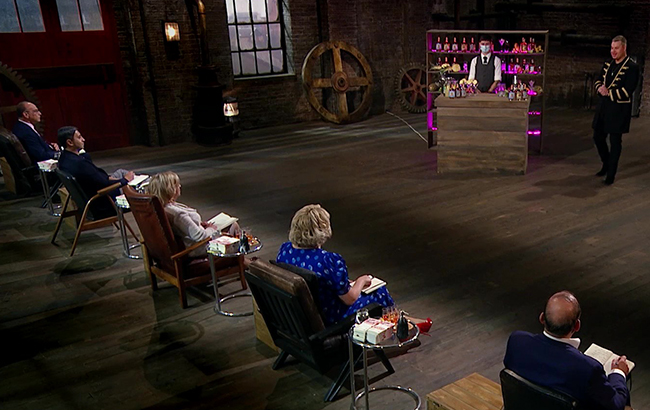 Tom Hurst, founder of Rockstar Spirits, appeared on BBC One show Dragons' Den, broadcast in the UK yesterday evening (10 June).
Hurst asked the 'dragons' – Deborah Meaden, Theo Paphitis, Touker Suleyman, Tej Lalvani and Sarah Davies – for £25,000 in exchange for a 2% equity stake in his rum business.
Launched in November 2018, Rockstar Spirits offers seven flavoured rums, including the overproof Grenade range and the Two Swallows brand. The rums are made with spirit from the Diamond Distillery in Guyana.
Rockstar Spirits' products are available in UK supermarket Sainsbury's and Majestic Wine.
In August 2020, Rockstar Spirits secured a five-figure loan from GC Business Finance to help develop new products and meet growing demand from retailers
To date, the company has sold 14,500 cases, equivalent to 18,000 bottles, Hurst said.
In the company's first year, it reached £66,000 (US$93,000) turnover and broke even on net sales, Hurst told the potential investors. Moving into year four, it will hit £1.4 million (US$2m), Hurst said.
By its sixth year, Hurst said the company will reach £2.5m (US$3.5m) net profit.
The entrepreneur received four offers, with Paphitis offering £50,000 (US$70,000) in exchange for a 10% stake.
Eventually Hurst accepted fashion retail mogul Suleyman and Vitabiotics CEO Lalvani's joint offer to give £25,000 in exchange for a 4% stake each.
Hurst told The Spirits Business: "My main goal was that they would like the products so once they all said they loved them I really relaxed, and then when the offers started flying in, I was on cloud nine."
Hurst said the funds will help the company launch into Australia next week, followed by France. It will also allow the company to create new products, including its first move out of the rum category.
Last month, entrepreneurs Thomas Aske and Tristan Stephenson secured a £75,000 (US$105,000) investment on Dragons' Den for their whisky pouch subscription club.