Mangrove grows alcohol-free offering with Sea Arch
Non-alcoholic 'spirit' producer Sea Arch has appointed Mangrove as its UK distributor.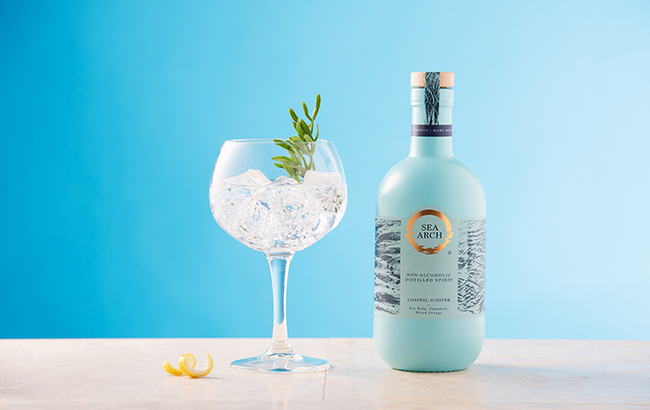 Through a new distribution agreement, Mangrove intends to increase Sea Arch's production, secure new off-trade listings for the no-ABV 'spirit' and develop a 'robust plan' for working with the on-trade.
Sea Arch is currently available at retailers including Ocado, Amazon, Farmdrop and Virgin Wines, and is listed in several bars and restaurants. The brand reported a 200% sales increase in 2020 and 2021.
Founded in 2018 by Sarah and Geoff Yates, Sea Arch takes its inspiration from the coast of Devon, England, where it is made.
Its Coastal Juniper expression is flavoured with botanicals including juniper, blood orange, cardamom, sugar kelp and samphire, and is priced at RRP £24.95 (US$35.40) per 700ml bottle.
Last year, the brand also launched two ready-to-drink products, priced at RRP £2.35 (US$3.34) per 250ml can: Sea & T, 50ml of Sea Arch with light tonic water; and Rose Sea & T, 50ml of Sea Arch with rose- and raspberry-infused light tonic water.
Nick Gillet, Mangrove UK's managing director, said: "An increasing number of people choose not to drink alcohol or to limit their units and drink in a more mindful way. I am so pleased to be able to welcome Sea Arch to our portfolio to provide a delicious and refreshing option, one which is kind to the environment and offers a genuinely tasty alternative to alcohol.
"The Sea Arch ethos fits perfectly with the portfolio I am continuing to build; made up of brands which embody innovation and integrity and are passionate about the environment and sustainability."
Earlier this year, businessman Patrick Doyle acquired a minority share of Sea Arch for an undisclosed sum.