Diageo opens Cardhu visitor centre
Speyside distillery Cardhu has opened its new visitor centre, part of Diageo's £185 million (US$258.5m) investment in Scotch whisky tourism.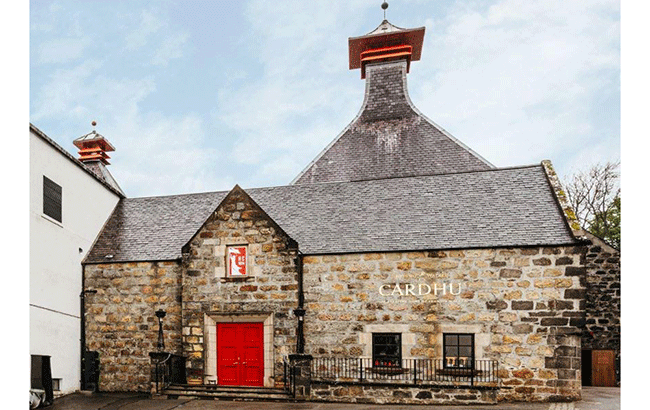 Dubbed the 'Speyside home of Johnnie Walker', the Cardhu visitor centre follows the opening of Glenkinchie's visitor centre in the Lowlands and Clynelish's visitor attraction in the Highlands.
Cardhu's visitor centre now features a red flag to symbolise the one used by Helen Cumming, of Cardhu's founding family, which was used to warn illicit distillers of the approaching excise man in the 1800s.
Cristina Diezhandino, Diageo chief marketing officer, said: "When Helen raised her flag, it was to warn her neighbours and the local community, but today we raise the flag in a symbol of confidence and ambition for the future of Scotch whisky and tourism in Speyside and throughout Scotland.
"Cardhu is a special whisky, a special distillery with a special history and heritage, and the investment we have made creates an exciting and engaging experience that will surprise and delight visitors, whether they are local staycationers in the UK or tourists from around the globe when they are able to travel."
Visitors to Cardhu will be able to discover the brand's history through a story room, where they can watch an animation retelling the whisky's origins. The animation was created by Scottish production studio Eyebolls.
Guests will also be able to explore the distillation and maturation process of Cardhu's signature whisky through updated interactive tours and experiences, and indulge in a dram or Highball in the new Tasting Kitchen.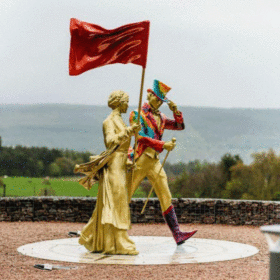 Cardhu is the third of the 'four corners of Scotland' Johnnie Walker distillery experiences, all of which are single malt distilleries that contribute to the world's leading blended Scotch. In addition to Glenkinchie and Clynelish, Caol Ila Distillery on Islay will open its new visitor experience in 2022.
The Johnnie Walker Princes Street experiential whisky department store in Edinburgh is set to open this summer.
Diageo officially reopened the silent Brora distillery after 38 years last month as part of its investment.
Ewan Andrew, president of global supply chain and procurement, added: "Cardhu is the latest step in our £185m investment journey to transform Scotch whisky tourism and to create truly world-class visitor experiences at our distilleries, and at Johnnie Walker Princes Street when it opens later this summer.
"This is not just an investment in Scotch whisky tourism, but an investment in the future growth of Scotch whisky by engaging new generations of whisky consumers both at home and around the world."