Skyy Vodka relaunches with new recipe and design
Campari Group-owned Skyy Vodka has unveiled a complete brand overhaul, including a new recipe, bottle design and logo.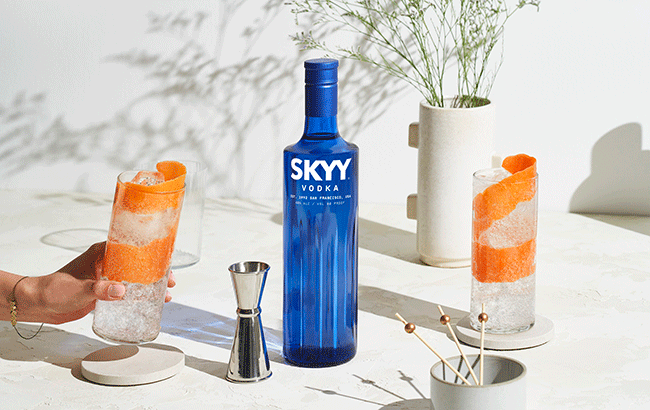 Skyy collaborated with chemists, professional bartenders and a water sommelier to update its vodka recipe.
The new liquid uses water sourced from the San Francisco Bay Area in the US, which is 'enriched with minerals'. These minerals are said to impart a 'subtle salinity and minerality' to the vodka, and have been introduced to enhance the mouthfeel and taste of a vodka and soda.
The San Francisco Bay Area was also the inspiration behind the new packaging design. The updated bottle is lighter in weight and has a 'more natural' blue tone, with ridges to mimic waves.
Andrea Sengara, vice president of marketing of Campari America, said: "In the vodka world, filtration reigns supreme. But we think that what defines a premium liquid experience isn't what you take out of it, it's what you put into it.
"Inspired by the pure, clean and refreshing essence of the Pacific, Skyy Vodka is proud to return to its roots by challenging category norms to stand out in a sea of sameness."
Bottled at 40% ABV, Skyy Vodka has an RRP of US$12.99 per 750ml bottle.
Campari Group reported a net sales increase of 17.9% during the first quarter of 2021, driven by a strong performance in the US.