Licor 43 reveals new website
By Owen Bellwood
Zamora Company has launched a new website for Licor 43 to provide brand information and inspiration to consumers and the trade.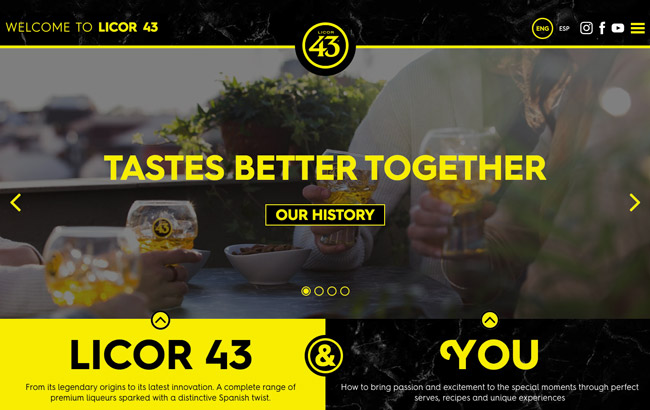 Centring on the liqueur brand's Tastes Better Together campaign, licor43.com has been rebranded to bring together Licor 43's heritage, provenance and signature cocktail serves.
Julian Fernandez, global marketing and innovation director of spirits at Zamora Company, said: "We are an on-trend liqueur with a long, strong heritage that has always been, and will always be, a fusion of natural ingredients, and this is central to all our communications.
"Bartenders and liqueur lovers know Licor 43 for its unrivalled flavour and now our brand new website is taking this a step further by creatively combining brand information and brand inspiration to our consumers and trade."
As well as highlighting the brand's use of natural ingredients, the new website details Licor 43's "long standing" relationship with coffee. The site also features a blog and social media integration, which will provide live updates from activations such as the Licor 43 Bartenders & Baristas Challenge and the brand's partnership with the World Coffee in Good Spirits competition.
The new website will also showcase the Spanish brand's Licor 43 Baristo and Licor 43 Horchata expressions.
The launch of the new site follows Zamora Company's €6 million (US$6.7m) Tastes Better Together campaign, which was rolled out across markets including Spain, Mexico, Germany and the Netherlands.