What's on this weekend
By Owen Bellwood
Broken Shaker reopens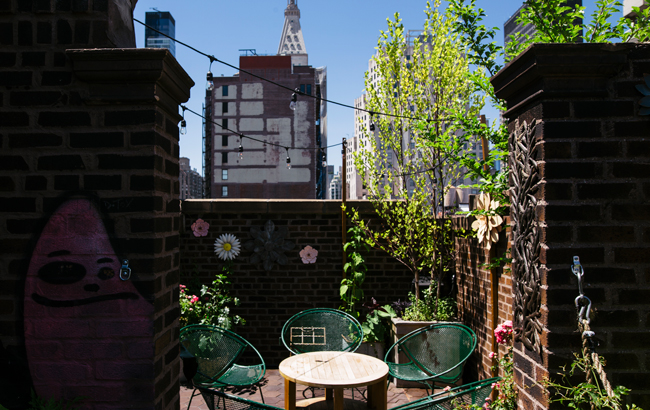 New York bar Broken Shaker has reopened, offering creative cocktails and innovative small plates.
The Manhattan drinking den will serve up drinks such as the Per my Last Email, which includes rooibos tea-infused Grey Goose, chinola passion fruit, ginger, mango, vanilla, and lime. Dishes on offer include the Frita Burger with guava ketchup, swiss cheese and fries.
The bar and rooftop terrace is now open from Thursday to Sunday between 4pm and 11pm. Physical distancing measures will be enforced and bookings can be made via the bar's website.
Affordable Art Fair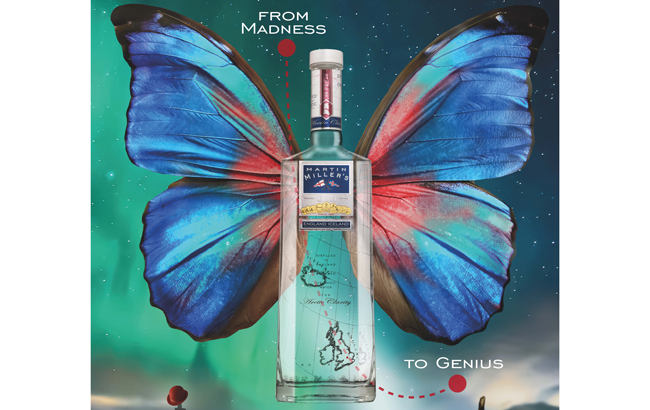 This evening (9 April), gin brand Martin Miller's will host an online seminar to mark the start of The Affordable Online Art Fair.
Kicking off at 6pm BST, the From Madness to Genius online workshop will bring together Will Ramsay, founder and CEO of the Affordable Art Fairs; Violeta McGuire, Spanish painter, printmaker and sculptor; and Persiis Hajiyanni, designer and visual artist.
The talk, which will explore the theme of 'From Madness to Genius', will begin at 6pm BST. To find out more or to register, visit affordableartfair.com.
The Untold Story of Jack Daniel's
A new documentary exploring the history of Jack Daniel's American whiskey will premiere today (9 April).
The new film, called Chasing Whiskey – The Untold Story of Jack Daniel's, will premiere across streaming channels. The documentary joins actor Tim Matheson, singer Shooter Jennings, musician Eric Church, author John Grisham and film producer Tina Sinatra as they travel the globe uncovering the secrets of Jack Daniel's.
The film is available to watch now on iTunes, Apple TV, Google Play and YouTube.
Swift reopens
Soho bar Swift is preparing to reopen its doors on Monday.
The London drinking den will open for outdoor service, offering its signature menu of creative cocktails. Swift will also offer local park drops to drinkers in the capital on Fridays, Saturdays and Sundays.
Tables at Swift can now be booked online, where drinkers outside London can also order its cocktails for at-home delivery.
Brixton Courtyard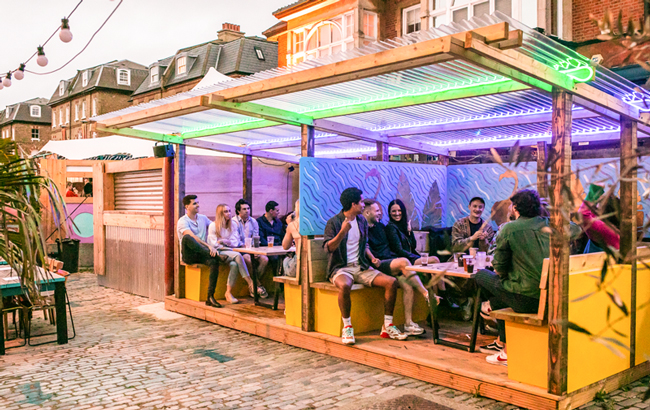 London venue Brixton Courtyard will also reopen its doors on Monday.
The south London venue will kick off its reopening celebrations with the Reopening Social on Monday 12 April, followed by the Open Decks night on Wednesday (14 April). As well as a host of live DJ sets, guests at Brixton Courtyard can also enjoy craft cocktails, local beers and a food menu featuring fried chicken, hot wings and jerk-inspired dishes.
Tickets for events at Brixton Courtyard can be booked via thebrixtoncourtyard.co.uk.
Ma Boyle opening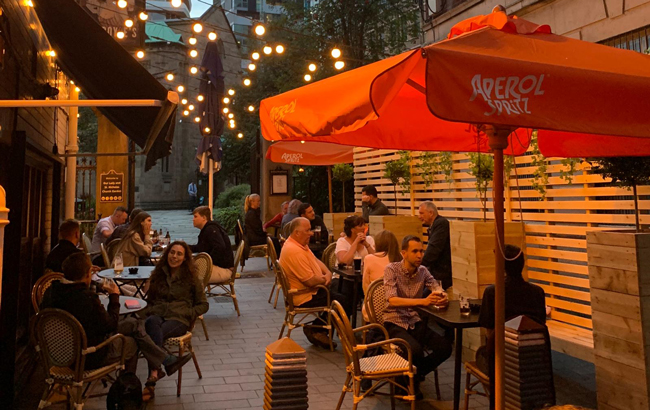 Liverpool bar and restaurant Ma Boyle's will reopen for outdoor service on Monday (12 April).
Ma Boyle's, which celebrated its 150th anniversary in 2020, will open its outdoor dining and drinking area, where guests can enjoy drinks and dishes from the venue.
Nestled by the St Nick's church gardens, bookings for outdoor dining and drinking at Ma Boyle's can be made via the bar's website.
The Gibson Boutique
Bartender Marian Beke will reopen the doors to his London bar The Gibson on Monday, at the same time as launching online store The Gibson Boutique.
The Gibson on London's Old Street will open for outdoor drinking from 5pm BST. The bar will open Monday to Friday between 5pm and 11pm, and Saturdays and Sunday between 1pm and 11pm. Bookings for the bar can be made through Design My Night.
As well as reopening for outdoor service, The Gibson has also launched an online boutique, where drinkers can order bottled cocktails for at-home delivery, as well as other accessories from the bar. Head to the-gibson-bar.myshopify.com to find out more.
Toast Not Tariffs seminar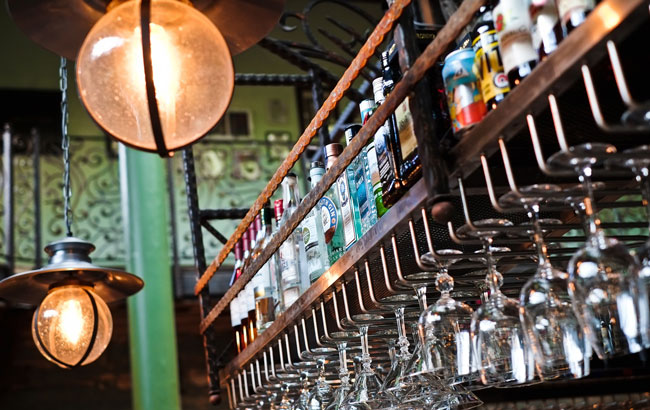 The Toasts Not Tariffs Coalition will host a webinar on the impact of EU, UK, and US tariffs on wine and spirits on Monday (12 April).
Running from 12pm EST, the seminar will discus the impacts tariffs have had on the US hospitality industry.
Speakers will include Clarkson Hine, senior vice president, corporate communications and public affairs, Beam Suntory; Bill Thomas, owner of Jack Rose Dining Saloon; and Alison Leavitt, managing director, Wine and Spirits Shippers Association.
The seminar will take place on video conferencing platform Zoom. For more information and to attend the event, click here.
The Farrier Opens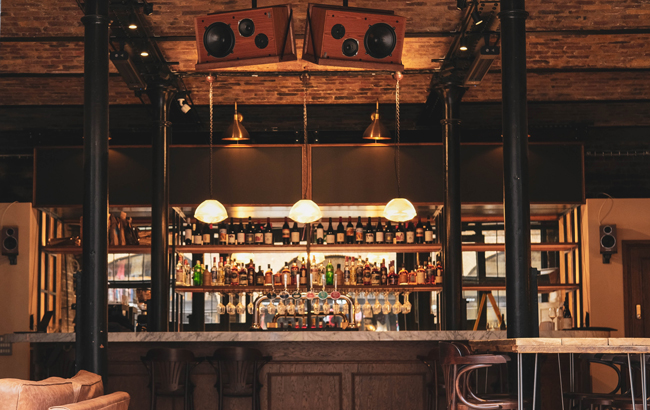 Neighbourhood pub and restaurant The Farrier will open in London on 15 April.
Housed in a former horse hospital and stables, the venue in Camden Market features a hidden courtyard with outdoor heating and fire pit.
The Farrier will focus on modern rustic dining, and features a drinks list comprising organic wines, local beers and creative serves made with Half Hitch Gin, also located in the market.
Margarita Palooza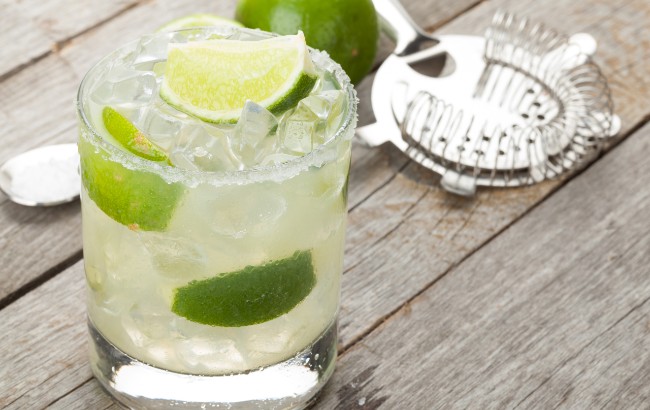 Texas bar and restaurant Taco Cabana is celebrating the Margarita cocktail through its new Margarita Palooza activation.
Through the activation, Taco Cabana will offer 12 variants on the classic cocktail, including a mango and pistachio-flavoured twist on the Margarita.
Taco Cabana will also offer Lime, Strawberry and Mango Margaritas by the gallon for takeaway from US$34.99.