Pernod to buy majority stake in La Hechicera
Havana Club owner Pernod Ricard has agreed to buy a majority stake in Colombian rum brand La Hechicera for an undisclosed sum.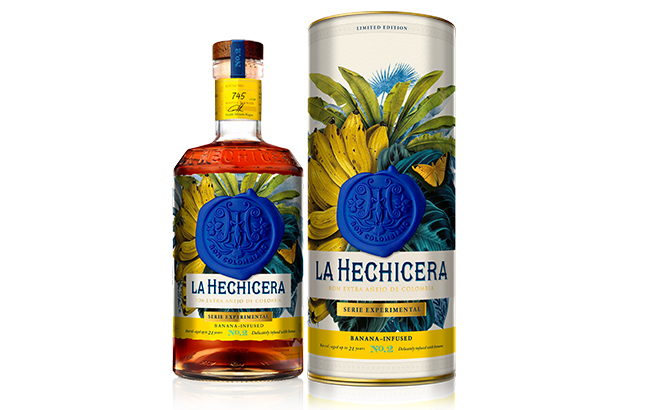 The ultra-premium rum brand was founded in 2012 by Miguel Riascos and his sister Laura, along with their friend Martamaria Carrillo.
The Riascos family has worked in the rum industry for three generations with the Casa Santana Ron y Licores factory.
Miguel Riascos, the brand's managing director, said: "Due to its previous successful collaborations, Pernod Ricard has shown itself to be the partner of choice for La Hechicera.
"Pernod Ricard's passion for terroir and its extensive distribution network will ensure that our brand remains true to its Colombian roots and the vision of its creators, while reaching new consumers."
La Hechicera means 'the enchantress' in Spanish. The brand's core expression, La Hechicera Reserva Familiar, is a blend of rums aged in ex-Bourbon barrels made of American white oak.
The brand's experimental range includes a banana-infused bottling and a rum finished in Muscat wine casks.
The transaction is expected to close in the coming weeks, subject to certain customary conditions.
Pernod Ricard's rum portfolio includes Cuban brand Havana Club, the world's fifth biggest-selling rum brand. According to Brand Champions data, Havana Club fell 0.4% in 2019 to 4.6 million nine-litre cases.
In Pernod Ricard's 2020 financial results, Havana Club's sales declined by 6%.
The firm has made a number of acquisitions in recent years as part of its Transform and Accelerate plan, including ultra-premium German gin Monkey 47, American whiskeys Smooth Ambler, Jefferson's, TX and Rabbit Hole, Mexican mezcals Del Maguey and Ojo de Tigre, and Spanish vermouth St Petroni.
Last year, Pernod Ricard made a 'significant investment' in Japan's Kyoto Distillery, creator of Ki No Bi gin, and invested in super-premium liqueur Italicus Rosolio di Bergamotto.