How rum brands will welcome travellers post-pandemic
Global travel retail has taken a huge hit this year because of the effects of the Covid-19 pandemic. The Spirits Business explores how rum brands are planning to regain the enthusiasm of travellers when they start to journey again.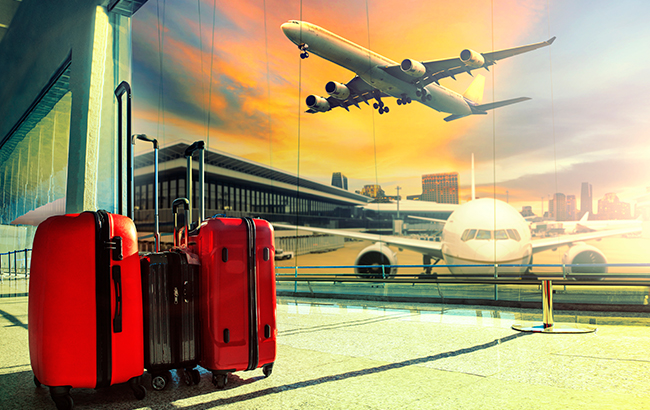 One of travel retail's most important benefits, stakeholders often say, is its status as the so‐called 'shop window to the world'. The channel gives brands global visibility and allows them to reach a captive audience with a seemingly insatiable appetite to browse, learn and – crucially – spend.
For rum, which is in the relatively early stages of premiumisation, global travel retail (GTR) has been a critical environment for brands to project a new image and change public opinion.
Slowly, rum is evolving into a premium sipping spirit and mixable cocktail ingredient – and GTR is playing a key role in facilitating this transition.
"We strongly believe in the power of GTR as an incubator, not only for brands but also for categories," says Biancamaria Sansone, global director of GTR at Appleton Estate maker Campari Group.
In particular, Sansone highlights the momentum behind premium gold rum, which she claims has benefited from GTR's strength in category education.
On the whole, however, rum has lagged behind other categories in terms of premiumisation. Citing IWSR data, Ignacio Vázquez, global head of marketing at Bacardi Global Travel Retail, says: "As the most under‐premiumised category in travel retail, the size of the prize for rum could be worth US$400 million in retail sales value. In travel retail, 73% of spirits sales are premium, whereas in rum it is 32%."
Rum's premium footprint may be small, but it is growing steadily. IWSR's CAGR data for GTR rum put category growth at 2.4% in value terms and 0.6% in volume terms between 2014 and 2019. In 2019, rum registered a volume decline of 1% in GTR; however, at a slight dip of 0.3%, value sales were less adversely affected.
"There is no doubt that in recent years premium rum has gradually gained space in travel retail," says Patrick Rabion, global managing director for Venezuelan rum brand Diplomático, which launched in GTR four years ago.
The onset of the coronavirus pandemic, however, marks a new period of intense difficulty for the channel. The impact of Covid‐19 on the entire GTR sector has been profound – after all, there can be no global travel retail without global travel. For rum, there seems to be a risk that the downturn of GTR could stymie the spirit's premium evolution, at least temporarily.
"Our duty free agencies in the US and the Caribbean are doing their best to help all operators any way they can, from discounting to product education," says Stephanie Simbo, global brand manager for Plantation Rum.
"The truth is that today very few travellers are going through stores, so the segment is on standby until we see a resolution to the current crisis. We plan to continue investing in the channel when we have a clear picture of retail openings and customer traffic."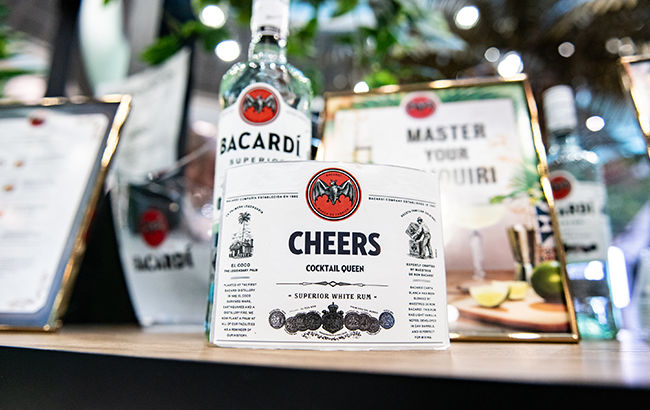 BRAND PRIORITY
As traveller footfall has plummeted, travel retailers have been forced to rationalise their ranges, prioritising established names that consumers are familiar with. This is good news for the likes of Bacardi and Appleton Estate. "In times of economic uncertainty consumers tend to stick to trusted quality brands that provide exceptional value for money," says Vázquez.
"This impacts the assortments being made by retailers, who are choosing to narrow the shelf size of categories by making bets on higher‐rotation items. The GTR channel is no exception. We are fortunate that Bacardi is a loved and trusted iconic brand with a loyal customer base."
For lesser‐known brands – many of which play in the premium sphere – it is a greater challenge to secure commitments from retailers. "We are seeing an understandable hesitance from our GTR partners in terms of investing in our core range as well as our new product launches," says Filip Lundquist, CEO of Umida Group, which produces music‐inspired lifestyle brands through its Brands for Fans arm.
"In the short‐term future, it is likely that sales will remain relatively stagnant in this channel, and we are not optimistic for any rapid changes." Nevertheless, Lundquist says that in the longer term he feels "confident that our GTR partners will find creative ways to connect to consumers".
Arguably, the pandemic has exacerbated pre‐existing problems brands face in travel retail. Shelf space is limited in this competitive environment, and producers have long complained that rum is not given the attention it deserves.
"In this complex and highly concentrated business it is important for Diplomático to increase its exposure and ability to deliver premium brand experiences," says Rabion. "Operators need to dedicate more space to the fast‐growing category of super‐ premium rum so it can compete with other premium dark spirits like whisky or Cognac and offer the variety consumers are looking for in GTR."
Sampling activations form an integral part of these "premium brand experiences", driving consumer education and recruitment. Such initiatives will have a minimal impact during the pandemic because of the heavily reduced footfall in airports, and even once the market has normalised, consumers may be loath to take part due to health concerns.
While Rabion acknowledges that physical‐ distancing guidelines will "probably" affect consumer behaviour "for the foreseeable future", he believes tastings will remain crucial to brand building. But at the same time, Rabion claims: "Direct communication will be more important than ever as people increase their shopping online and consume at home more often. The Covid‐19 pandemic could be a catalyst for airports to create or improve an e‐commerce platform."
AN OMNICHANNEL FUTURE
GTR has long been on the back foot when it comes to online sales and marketing, but retailers and brands are actively preparing for an omnichannel future. Bacardi is "actively working" with its retail partners to develop "innovative retail solutions", says Vázquez.
"By far the biggest transformational opportunity for the channel is rooted in how travel retail embraces digital along the entire consumer journey, from trip planning right through to post‐travel," he adds. As such, Bacardi will be looking to "balance" its investment "across the touchpoints that are most effective", says Vásquez.
Looking ahead, Appleton Estate's Sansone is confident that shoppers will return to airports with a "voracious willingness" to explore new products, emboldened by elevated experiences both on and offline.
She says: "Being ready to catch those explorative consumers in a meaningful and engaging way will be critical to building lasting bonds with travellers."