Whitley Neill gin production heads to London
By Nicola Carruthers
Halewood Artisanal Spirits has moved production of English gin brand Whitley Neill from the West Midlands to London.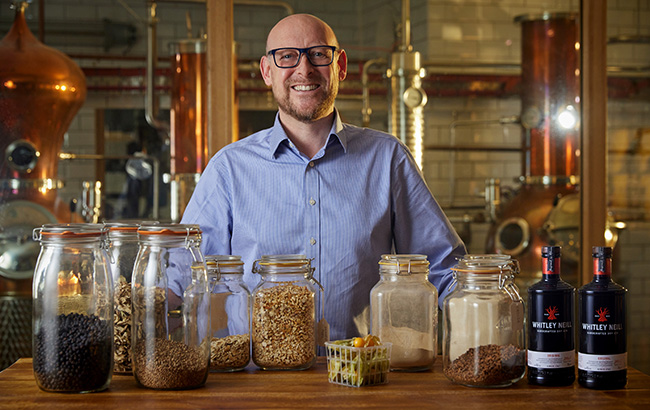 Whitley Neill gin was previously produced at a distillery outside Birmingham in the West Midlands. Production was moved to Halewood's City of London Distillery – the first distillery to open in London's city centre in more than 200 years – last month (January).
James Stocker, marketing director, Halewood Artisanal Spirits, said: "Over the past couple of years we have been dedicated to growing our distilleries, enabling us to produce the best possible range of quality, artisanal spirits with provenance.
"Our City of London Distillery is steeped in history, and is well renowned for its gin distilling credentials, having won numerous industry accolades since opening in 2012."
Halewood said production of Whitley Neill will take place in smaller batches to boost the brand's 'artisanal credentials'.
Johnny Neill, creator of Whitley Neill Gin, added: "Since launching Whitley Neill in 2005, it's been amazing to see the brand grow at such a rapid pace. Moving production to the City of London Distillery is a hugely exciting next step for us, and the start of an exciting new chapter in the brand's history.
"Not only will the move enable the continued development of our premium, hand crafted gin offer, but will also reinforce Whitley Neill's position as a true London Dry gin, and one of the only gin brands distilled within the Square Mile in London, which is of course an excellent accolade to have."
Production of Whitley Neill London Dry Gin at the London-based distillery is now underway – with the gin rolling out across the market now. The site will open to the public for tours once Covid-19 restrictions are lifted.
In November 2020, Halewood Artisanal Spirits unveiled a £1.4 million (US$1.8m) campaign for Whitley Neill gin to bolster brand awareness before Christmas.
In September last year, Halewood opened a new £5m (US$6.5m) distillery in Russia for JJ Whitley vodka.