Whitley Neill creates £1.4m Christmas campaign
By Melita Kiely
Halewood Artisanal Spirits has unveiled a £1.4 million (US$1.8m) campaign for Whitley Neill gin to bolster brand awareness before Christmas.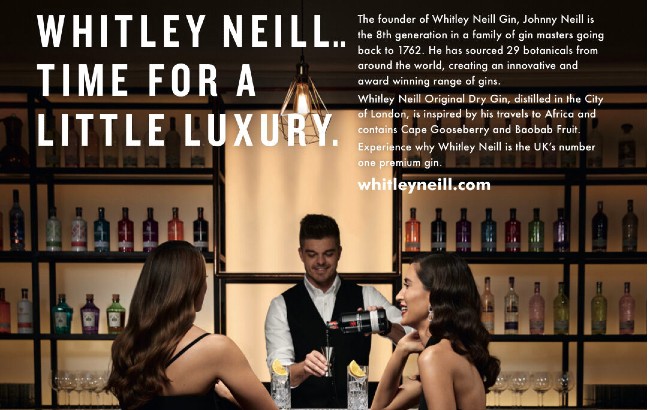 The new campaign focuses on the brand's Original Dry gin and Rhubarb and Ginger expression, and comes as part of a wider campaign to educate consumers about the ideal way to enjoy its portfolio of flavours.
Kelly Coughlan, international marketing manager at Halewood Artisanal Spirits, said: "Unsurprisingly, we've continued to see huge growth with the gin category during lockdown. Flavoured is still responsible for driving the majority of this growth, but non-flavoured is also growing.
"We very much see this popularity continuing, and despite the challenges of Covid we are investing heavily in the Whitley Neill brand to further widen its appeal to consumers, demonstrate the versatility of the range and generate increased footfall for the trade.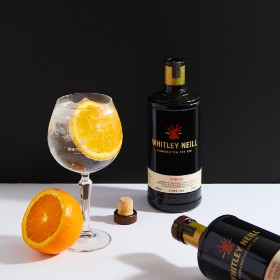 "Therefore, in addition to our print/digital ad campaign, we have also been working on 'Tastes from Around the World' – a social media partnership with Michelin-starred chef Mark Sargeant, featuring a series of delicious food and gin pairings, as well as providing a range of new assets for our customers to ensure consistent messaging across all channels."
Assets for retailers include posters and point-of-sale (POS) materials, featuring serving suggestions, plus assets for social media and digital screens.
The campaign will run through November and December, and includes adverts at a number of 'high-impact' out-of-home sites across the UK. Print adverts will also feature in key consumer titles in the UK and the US.
This summer, Whitley Neill expanded its portfolio with two new flavours: Brazilian Lime, and Strawberry and Black Pepper.
Last month, parent company Halewood International was granted permission to appeal the High Court's trademark ruling in favour of Sazerac over the use of the word 'eagle' for its Bourbon.