What's on this weekend
By Owen Bellwood
Sunset DJ Sessions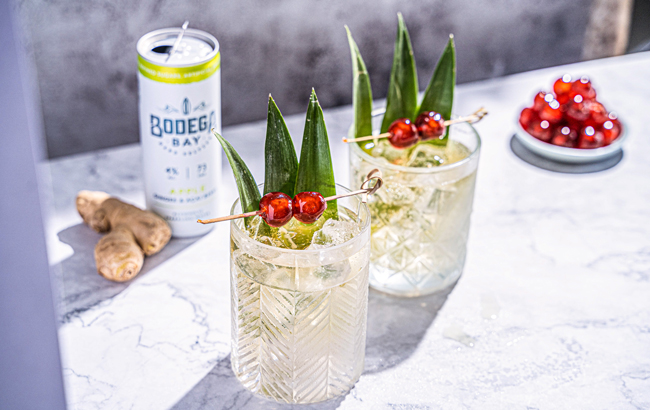 Hard seltzer brand Bodega Bay will kick off a new series of monthly online DJ sets tonight (26 February).
The hard seltzer maker has partnered with Vibesolate FM radio to host the Sunset DJ Sessions on the last Friday of every month. The series kicks off tonight at 6pm GMT to "bring the Friday feeling straight to listeners' homes".
Tonight's session will include sets from tech-house DJ and producer DJ Samira, up and coming musician Thailah T, and DJ Paolo Francesco. To tune into the Sunset DJ Sessions, head to @BodegaBayDrink on Instagram.
Cointreau Margarita celebrations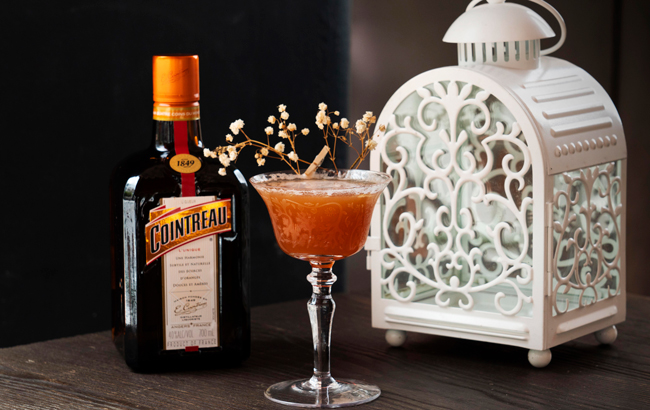 Orange liqueur brand Cointreau began its month-long Margarita-filled celebrations to mark International Margarita Day (22 February) this week.
Running until 19 March, the series will see the liqueur brand partner with bars, restaurants and shops across Singapore to honour the brand's long relationship with the Tequila-based cocktail. Through the activation, Cointreau will offer special menus and giveaways to Margarita fans across Singapore.
Cointreau has partnered with 11 Singapore venues, including M Social, Foxtail, Gem Bar, Lucha Loco and The Dragon Chamber.
Whisky Show Old & Rare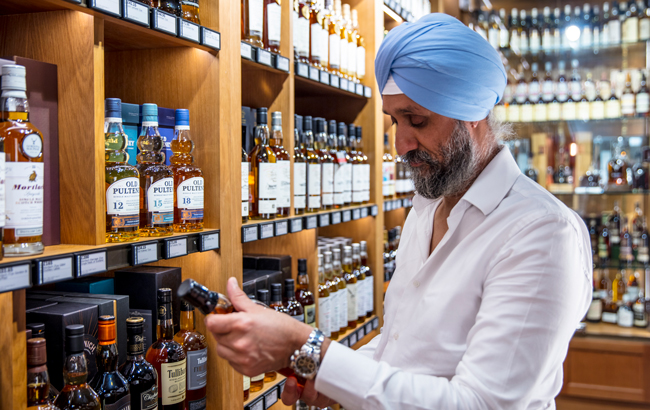 The Whisky Show returns with its annual celebration of vintage and collectable spirits with a virtual instalment of its Old & Rare show.
Running until 27 February, the Whisky Show Old & Rare will feature four masterclasses live streamed on Facebook. Each class will be available to watch for free, with tasting packs available to purchase for those who wish to follow along with the hosts on Zoom.
Through the masterclasses, Sukhinder Singh (pictured), co-founder of The Whisky Exchange, whisky experts Angus MacRaild and Jonny McMillan, and Billy Abbott, The Whisky Exchange ambassador, will be joined by a variety of guests.
Scotland Meets Portugal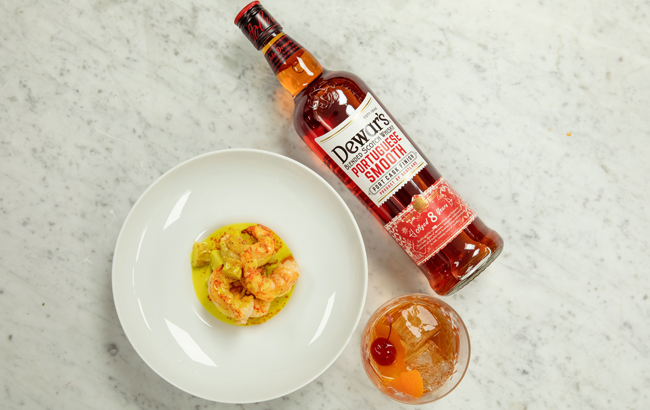 Bacardi-owned Dewar's has partnered with George Mendes, former chef at Portuguese restaurant Aldea, to host a virtual cooking and cocktails experience.
The Scotland Meets Portugal virtual culinary and cocktail experience will take place tomorrow (27 February) at 5pm ET and was created to mark the release of Dewar's Portuguese Smooth, a blended Scotch whisky finished in Port casks.
During the event, Mendes and Dewar's master blender Stephanie Macleod will teach whisky fans how to make a Portuguese meal paired with Dewar's Portuguese Smooth cocktails on Zoom. Drinkers can sign up to the class via the Cocktail Courier website.
Insomnia at home
Glasgow cocktail bar Insomnia has launched a menu of ready-to-drink cocktails available for home delivery.
Insomnia will offer six of its signature Espresso Martini variants for drinkers to order, including the bar's Toasted Marshmallow, Minted, The Insomniac, Orange Mocha, Coconut, and Maple twists on the classic. Each cocktail is delivered in ready-to-shake pouches, along with a garnish.
Insomnia's Espresso Martinis are now available to order from the bar's website, priced at £9.50 (US$13) per 250ml pouch, which can make two cocktails.
Campbeltown photography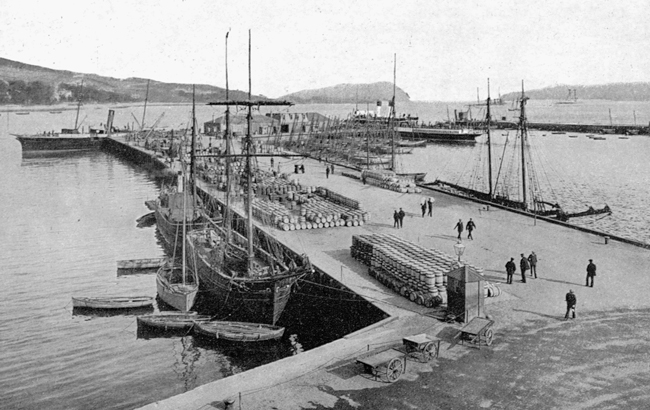 Campbeltown-based distillery Glen Scotia is encouraging whisky fans to rifle through their photo albums this weekend.
Ahead of the 2021 virtual Glen Scotia Whisky Festival, the producer is asking people around the world to uncover any photographs of Campbeltown from the mid-19th and early-20th century.
To submit digital and physical photos, email glenscotia@bigpartnership.co.uk for further details. A select number of images will feature in the 2021 virtual Glen Scotia Whisky Festival, which will connect thousands of whisky fans from across the world through online tours and tastings.
Edinburgh Whisky Academy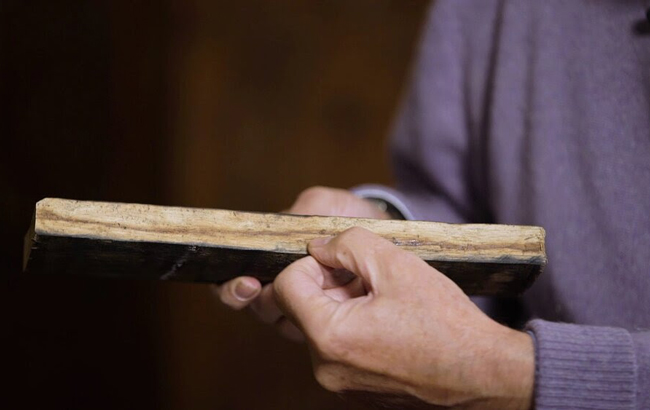 In its latest series of explainer videos, the Edinburgh Whisky Academy has taken a deep-dive into the impact of wood on whisky production.
The video, led by whisky lecturer Dr Gordon Steele, discusses the effects of different levels of char and toast on whisky, as well as the flavours imparted by different cask types, such as ex-Bourbon or ex-Sherry.
The video is available to view on the Edinburgh Whisky Academy YouTube channel, or can be found on its website.
Grow with Aldi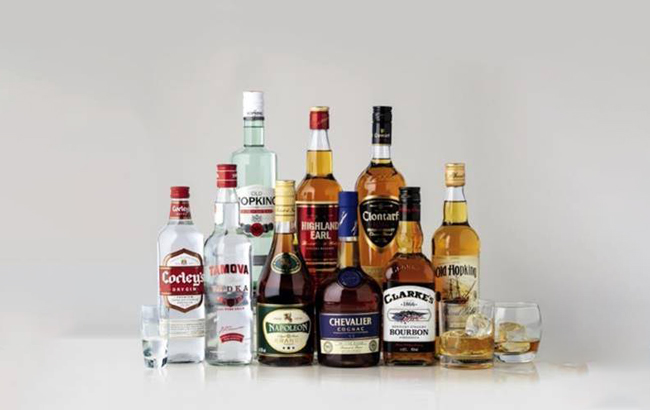 Supermarket chain Aldi has launched a new competition to support small distilleries across the UK.
The store's Grow with Aldi competition aims to uncover new spirits to be listed on shelves in its shops across the UK. Distillers are encouraged to submit their best spirits, which will be judged by Aldi's panel of buyers, as well as World of Zing founder Pritesh Mody.
Entries are open until 5 April, with the winner announced in June.