The Tequila & Mezcal Masters 2021 results
While Tequila and mezcal are staples in the on-trade, an increasing number of consumers have been learning about them in lockdown. Our annual taste test offers a guide to the best expressions to enjoy at home.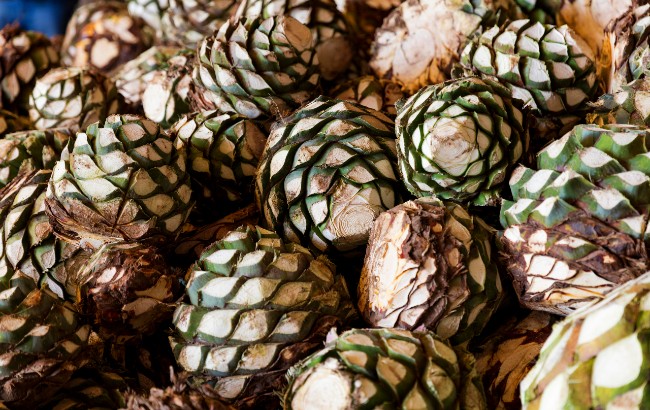 Record production levels and export numbers were reported by the Tequila category last month, as enthusiasm for all things agave shows zero signs of waning. Figures from the Consejo Regulador del Tequila showed production of Tequila reached 374 million litres in 2020, with 286m litres exported to more than 120 countries. That gives Tequila an export value of approximately US$2 billion – not bad for the former party spirit.
But The Tequila & Mezcal Masters is about quality, not quantity, and that is precisely what the 2021 blind tasting set out to confirm. The pandemic meant the tasting was once again held remotely from the safety of the judges' London homes. Each entry was kept closely guarded from the judges thanks to Wine Sorted, which decanted and shipped each bottling to guarantee total anonymity throughout the assessment.
Joining me, Melita Kiely, editor of The Spirits Business, on Zoom was Eduardo Gomez, founder of Tequila Fest and director of mexgrocer.uk.
We started the proceedings with a flight of Mixto Tequila – Blanco, which produced a Gold medal in the form of Tequila Olmeca Blanco. The Tequila was said to have
notes of "boiled pear sweets" on the nose, which led to a "slight vanilla creaminess" on the palate.
Silver medallist in El Tequileño Blanco was found to have "classic aromas" on the nose leading to "fresh agave" and a "peppery finish" on the palate, and was deemed to be "good for mixing".
In the following flight, Mixto Tequila – Reposado, a Gold medal was awarded to Tequila Olmeca Reposado, with its "caramel and woody aromas" and "great mouthfeel", which led to an overall "nicely rounded Tequila". A Silver medal was delivered to Sierra Tequila Reposado. "This had some nice vegetal notes that were well balanced with the wood and caramel," noted Gomez.
As we moved from on to 100% agave Tequilas, Patrón Silver Tequila took home a coveted Gold medal in the Super-Premium Blanco flight. The Tequila delivered a "bright, fresh" aroma, which led to "agave and pepperiness" on the palate. Corralejo Blanco Tequila received a respectable Silver.
A further two Gold-worthy entrants were unearthed in the following flight, 100% Agave Tequila – Ultra-Premium Blanco. The first Gold medal was awarded to El Tequileño Platinum, which had "grassy fresh notes" and "nice agave flavours" on the palate. The second Gold went to Borco International's Sierra Milenario Tequila Fumado, enjoyed for its "classic agave aromas and citrus". The palate was said to be "well balanced" with
"a nice pepperiness and lime zest".
"I was very pleased with the two Golds we found," Gomez said. "Those two were very good. With [Sierra Milenario Tequila Fumado], I liked the pepperiness, the freshness; it was a well-made Tequila. With this Tequila in particular you get notes of cooked agave, well balanced with minerality and pepperiness."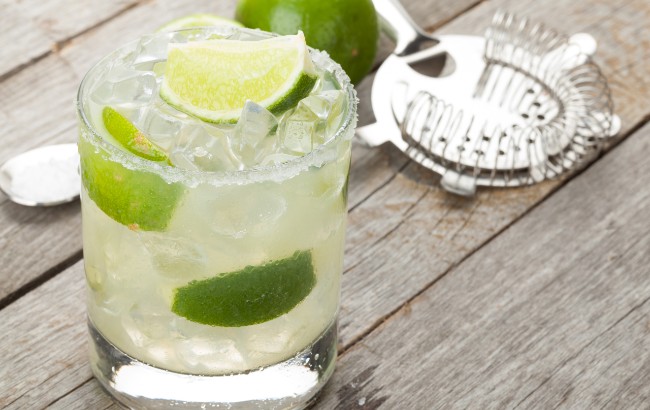 Finding complexity
The 100% agave Tequilas continued with a flight of premium reposado expressions. El Tequileño Reposado received a Gold medal in this round. "Reposado can be from two months old, so the colour was very light but you get complexity, green notes and you can taste strong agave notes," Gomez said. "You get the aged notes, the caramel from the barrel, but very subtle, it doesn't overpower the Tequila."
Corralejo Reposado Tequila was also  judged to be worthy of a Gold medal, with "wholemeal bread on the nose, some caramel flavours and a touch of pepper spice".
The Bad Stuff La Mala Reposado took home a solid Silver medal in this heat, thanks to its notes of "apple sweetness" on the nose. "It could be quite appealing for non-Tequila drinkers," said Gomez.
Overall, he said the flight met his expectations. "For a premium 100% agave Tequila, for a maximum of £30, I thought these were very good."
The tasting then took on a flight of 100% Agave – Super-Premium Reposado Tequilas, in which the first Master was discovered. Patrón Reposado Tequila impressed with its "green and clean" aromas, "nice texture" and "slightly sweet palate that brings cooked agave, a hint of pepper and a long finish".
"This was well balanced with good agave notes, good mineral flavours; the barrel influence was there but not too much," added Gomez. "It gave the Tequila just the right balance."
El Tequileño Reposado Gran Reserva was awarded a Gold medal, enjoyed for having a "nice sweetness on the palate, but with the agave flavour still shining through".
Two more Gold medallists followed: "sweet, caramel, complex" Tequila Olmeca Altos Reposado; and "rich and well rounded" Tequila Avíon Reposado, which was said to be a "great sipping Tequila".
"Complex" Tequila Gran Diamante – Reposado and Lokita Tequila Reposado, with its "nice texture", received Silver medals.
"All of the Tequilas were very good, but [Patrón Reposado Tequila] came up as the best because it tasted like a product that has been carefully produced and the barrels have been used very well," Gomez added. "It was quite spicy, mineral. These were good representations of Tequila at this price."
Jumping to the ultra-premium price bracket of the reposado offerings, and Sierra Milenario Tequila Reposado collected a Gold medal. Tasting notes included "some caramel and woody aromas" and a "hint of chocolate" on the finish.
"This was very delicious with dry notes on the nose," said Gomez. "It was smooth, well balanced, with apricots and cinnamon notes on the mouth. The extra ABV gave it that extra push and brought out the aromas and flavours more."
Tastebuds then turned to a flight of 100% Agave Tequila – Premium Añejo Tequilas, and two Silver spirits were discovered. The first Silver medal in this flight went to Próspero Añejo Tequila, with its "light and fresh" nose. The second Silver award was given to Lokita Tequila Añejo.
In the super-premium contingent, Patrón Añejo Tequila secured the top accolade. The Tequila still had distinct agave flavours, but maturation had "mellowed things nicely", finishing with a "little pepper and slight saltiness on the palate".
The flight went from strength to strength, with Sierra Tequila Antiguo Añejo awarded a Gold for its "sweeter, slightly resinous" palate. Corralejo Añejo Tequila also secured a Gold medal for its aromas of "caramel, raisin" and "agave sweetness" on the palate. Tequila Olmeca Altos Añejo and Tequila Avíon Añejo rounded things off with two Silvers.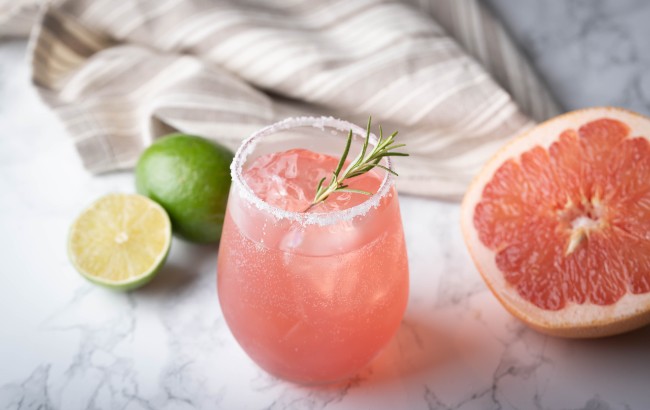 High-end offerings
At the top end of the price spectrum, another Master was discovered: El Tequileño Añejo Gran Reserva. "It has very good notes of oak, cinnamon and caramel from the barrels," commented Gomez. "For me, when I move to añejos, those producers and brands have to properly balance the oak elements with the agave. Here, this was done exceptionally well."
The ultra-premium añejo round also supplied three Gold medallists: Tequila Gran Diamante – Añejo, Sierra Milenario Tequila Añejo, and Corralejo 99,000 Horas. Tequila Gran Diamante – Añejo was described as being "beautifully rounded, complex and balanced". Meanwhile, Sierra Milenario Tequila Añejo's "oily texture" gave a "luxurious feel" to the Tequila, and was said to be simply "delicious". Corralejo 99,000 Horas was found to be full of "raisins and dried fruit" on the nose, with "medjool dates and a good overall balance" on the palate.
The final 100% agave Tequila flight was the ultra-premium extra añejo, which proved to be a very strong flight indeed. Fraternity Spirits received a Master medal for Corralejo 1821. "The appearance is perfect; it has a very nice balance between wood aromas, flavours and agave notes," enthused Gomez. "It's sweet, but not too sweet, not too woody. I think it is definitely worth the money you'd pay for it. I think if you get this quality it's very good; complex enough for an extra añejo."
El Tequileño Reposado Rare received a Gold in this flight, hailed for its "slightly floral aroma" with "pepperiness" on the palate and a "long finish". Fellow Gold medallist The Bad Stuff Reserva Especial Extra Añejo had plenty of "lime zest and pepper" on the nose, which led to a "well rounded and balanced" spirit. Tequila Avíon Reserva 44 was awarded a Silver medal, with its "agave aromas mixed with some icing sugar sweetness".
Completing the flight was Sierra Milenario Tequila Extra Añejo, which walked away with a Silver medal. The Tequila was found to have a "hint of coffee" on the nose, with slight "vegetal notes" on the palate, complemented by a "balanced sweetness".
Time for mezcal
After assessing all the Tequila submissions, a series of mezcals were put to the taste test. Up first was a large flight of 100% Agave Mezcal – Joven. The flight produced a Master medal in the form of The Lost Explorer Mezcal Salmiana. "This has a very beautiful Tooty Frooty nose," said Gomez. "This would be perfect for someone who doesn't know mezcal; it's a very entry-friendly mezcal but still a fantastic product. It does everything I would expect at this level; it's got a sweetness, but it keeps a good mouthfeel and is full of flavour."
One of four Gold medals in this flight went to stablemate The Lost Explorer Mezcal Tobala. This mezcal had a "chocolatey aroma, slight vegetal notes and a hint of smoke" creating a "complex and well balanced" mezcal. Yola Mezcal 1971 also received the Gold seal of approval, with its "fruity pear drops" nose and "ripe agave", which again would make it accessible for those new to the mezcal category.
Meanwhile, BBC Spirits received two Gold medals for Lokita Espadin, enjoyed for its "new make spirit aromas" and "subtle smokiness"; and Lokita Tepeztate, with its "fruity aroma, hint of cinnamon" and "slightly dry finish".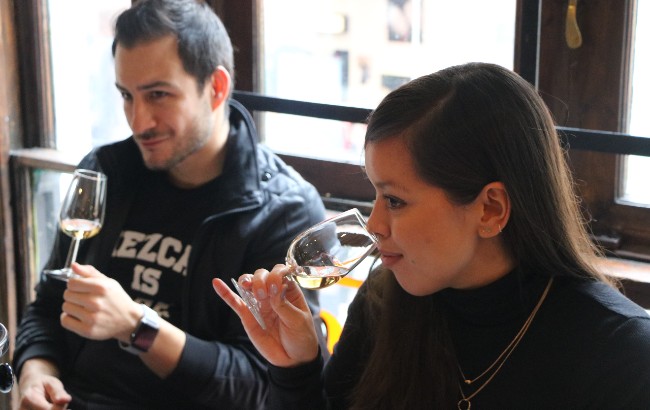 Four Silver medals were also awarded to San Cosme Mezcal, The Lost Explorer Mezcal Espadin, Recuerdo Joven and Lokita Tobala.
"I think that this flight was a good representation of artisanal mezcal," said Gomez.
He added: "We had some Espadin but I could also feel some wild agave. Some of them were well above the average standard, being fresh, fruity and smoky – I could feel they were all well made. Overall, the standard was very good."
On to the 100% Agave Mezcal – Reposado flight, and a Gold medal was awarded to Zignum Reposado, with an "enticing vanilla sweetness" on the palate. Señorío Reposado received a Silver in this flight.
In the 100% Agave Mezcal Añejo flight, two more Silver medals were claimed. The first was secured by Señorío Añejo, which had a "vanilla sweetness" on the palate that complemented "very slight smoke" notes.
Zignum Añejo also received a Silver award because of its "resinous" qualities on the palate and for being "well rounded and balanced". "I would say these weren't traditional mezcals, but they were well aged, good añejos," said Gomez. "Reposado and añejo is not traditional in the mezcal world, but more and more producers are ageing their products, following the Tequila, rum and whisky industries to be more accessible and friendly for the market. These products did this pretty well."
All that was then left to do was the enjoyable task of retasting the Master medallists to determine the 'best in class' Taste Master. After carefully considering the entrants, the judges agreed The Tequila & Mezcal Taste Master 2021 award should be bestowed upon The Lost Explorer Mezcal Salmiana. "This mezcal was very different, very unique," said Gomez. "The quality was excellent and it's just so easy to drink."
Resilient category
Reflecting on the 2021 tasting and the standard of entries, Gomez noted the resilience of Tequila and mezcal to continue to connect with consumers – particularly given the challenges of 2020.
"People are buying their spirits more and more online, so they are searching and getting more knowledge about Tequila and mezcal, how they're produced and what's behind the two spirits," Gomez explained.
"Despite the crisis we live in, with the on-trade closed, lockdowns have helped the categories to grow, and helped consumers to grow their knowledge and understanding of the categories. There is good quality Tequila and mezcal to be found, we had some great products to try today. Whatever happens, Tequila and mezcal have bright futures."
Mixto Tequila – Blanco
| Company | Product | Medal |
| --- | --- | --- |
| Pernod Ricard | Tequila Olmeca Blanco | Gold |
| Paradise Spirits | El Tequileño Blanco | Silver |
Mixto Tequila – Reposado
| Company | Product | Medal |
| --- | --- | --- |
| Pernod Ricard | Tequila Olmeca Reposado | Gold |
| Borco International | Sierra Tequila Reposado | Silver |
100% Agave Tequila – Super‐Premium Blanco
| Company | Product | Medal |
| --- | --- | --- |
| Patrón Spirits International | Patrón Silver Tequila | Gold |
| Fraternity Spirits | Corralejo Blanco Tequila | Silver |
100% Agave Tequila – Ultra‐Premium Blanco
| Company | Product | Medal |
| --- | --- | --- |
| Paradise Spirits | El Tequileño Platinum | Gold |
| Borco International | Sierra Milenario Tequila Fumado | Gold |
100% Agave Tequila – Premium Reposado
| Company | Product | Medal |
| --- | --- | --- |
| Fraternity Spirits | Corralejo Reposado Tequila | Gold |
| Paradise Spirits | El Tequileño Reposado | Gold |
| The Bad Stuff | The Bad Stuff La Mala Reposado | Silver |
100% Agave Tequila – Super-Premium Reposado
| Company | Product | Medal |
| --- | --- | --- |
| Patrón Spirits International | Patrón Reposado Tequila | Master |
| Pernod Ricard | Tequila Olmeca Altos Reposado | Gold |
| Pernod Ricard | Tequila Avión Reposado | Gold |
| Paradise Spirits | El Tequileño Reposado Gran Reserva | Gold |
| Tequila Gran Diamante | Tequila Gran Diamante – Reposado | Silver |
| BBC Spirits | Lokita Tequila Reposado | Silver |
100% Agave Tequila – Ultra-Premium Reposado
| Company | Product | Medal |
| --- | --- | --- |
| Borco International | Sierra Milenario Tequila Reposado | Gold |
100% Agave Tequila – Premium Añejo
| Company | Product | Medal |
| --- | --- | --- |
| Conecuh Brands | Próspero Añejo Tequila | Silver |
| BBC Spirits | Lokita Tequila Añejo | Silver |
100% Agave Tequila – Super‐Premium Añejo
| Company | Product | Medal |
| --- | --- | --- |
| Patrón Spirits International | Patrón Añejo Tequila | Master |
| Borco International | Sierra Tequila Antiguo Añejo | Gold |
| Fraternity Spirits | Corralejo Añejo Tequila | Gold |
| Pernod Ricard | Tequila Olmeca Altos Añejo | Silver |
| Pernod Ricard | Tequila Avión Añejo | Silver |
100% Agave Tequila – Ultra‐Premium Añejo
| Company | Product | Medal |
| --- | --- | --- |
| Paradise Spirits | El Tequileño Añejo Gran Reserva | Master |
| Fraternity Spirits | Corralejo 99,000 Horas Añejo | Gold |
| Tequila Gran Diamante | Tequila Gran Diamante – Añejo | Gold |
| Borco International | Sierra Milenario Tequila Añejo | Gold |
100% Agave Tequila – Ultra‐Premium Extra Añejo
Company
Product
Medal

Fraternity Spirits

Corralejo 1821
Master
Paradise Spirits
El Tequileño Reposado Rare
Gold
The Bad Stuff
The Bad Stuff Reserva Especial
Extra Añejo Tequila
Gold
Pernod Ricard
Tequila Avión Reserva 44
Silver
Borco International
Sierra Milenario Tequila Extra Añejo
Silver
100% Agave Mezcal – Joven
Company
Product
Medal
The Lost Explorer Mezcal
The Lost Explorer Mezcal Salmiana
Master
& Taste Master
The Lost Explorer Mezcal
The Lost Explorer Mezcal Tobala
Gold
Yola Mezcal
Yola Mezcal 1971
Gold
BBC Spirits
Lokita Espadin 8YO
Gold
BBC Spirits
Lokita Tepeztate 20YO
Gold
The Lost Explorer Mezcal
The Lost Explorer Mezcal Espadin
Silver
AGPCH
Recuerdo Joven
Silver
San Cosme Mezcal
San Cosme Mezcal
Silver
BBC Spirits
Lokita Tobala 12 YO
Silver
100% Agave Mezcal – Reposado
| Company | Product | Medal |
| --- | --- | --- |
| AGPCH | Zignum Reposado | Gold |
| AGPCH | Señorío Reposado | Silver |
100% Agave Mezcal – Añejo
| Company | Product | Medal |
| --- | --- | --- |
| AGPCH | Señorío Añejo | Silver |
| AGPCH | Zignum Añejo | Silver |