SB meets… Steffin Oghene, El Tequileño
We chat to the vice president of business development for Mexico's 'best kept secret' – El Tequileño – to learn more about the brand, its international expansion plans, and a hidden oasis in the heart of Tequila.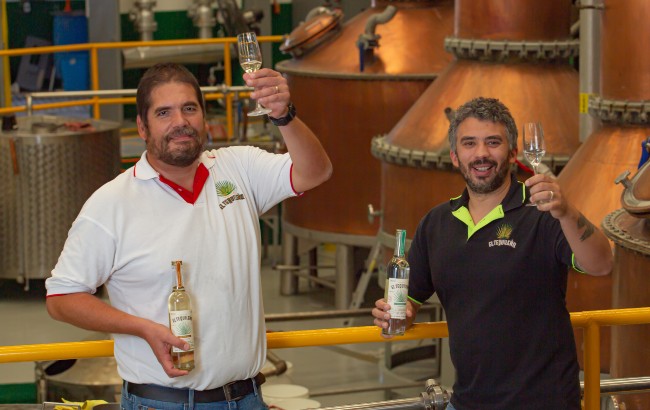 How long have you been working for El Tequileño Tequila?
I've been working with the brand for one year, just over 14 months now, but I've known the brand for 14 years. I'm from Scotland, Edinburgh. But in east London, at the top of Brick Lane, there was a Mexican Tequila bar called Green and Red, I was general manager there and used to come to Mexico all the time.
El Tequileño is one of the most well known historical brands in the industry. It's really famous because in the town of Tequila there's a bar called La Capilla, a tiny little cantina, famous for making one specific drink: La Batanga. It's Mexican cola, Tequila, lime juice and with a salt rim, and stirred with a knife. But the Tequila always used in that drink is El Tequileño Blanco, so every single person, all the bartenders and Tequila lovers always go to La Capilla for a drink.
What attracted you to the brand?
There are 2,200 Tequila brands roughly, give or take, in the industry and there's only 130 active distilleries. So just by simple maths, you can work out that each distillery makes a ton of brands, and only a handful of distilleries make their own brand. What really interested me was real craft Tequilas, and that was what attracted me to El Tequileño; it's just a real Tequila, it has the history, the heritage, authenticity, but more than anything it's got the quality. You've got great liquid in the bottle, then backed by all these real stories, and that's what attracted me.
It's one of only eight brands that only makes their own brand, at their own distillery. Other distilleries along the road make about 50 Tequilas. We're not that. Most of the distilleries are contract distilleries, we've got our own distillery in the town of Tequila and we don't make Tequila for anybody but ourselves.
For someone who isn't familiar with El Tequileño, how would you describe the brand?
We've got a wide range of Tequilas, but more than anything it's a real authentic brand that focuses on quality over quantity, which is maybe a little bit of a cliché, but that's the truth. Our master distiller is Tony Salles and the word 'master' really does relate to him. He's a third-generation distiller, and his father, Juan Salles, who runs the blending and bottling facility, is one of only five to be given the award of 'gran tequilero', one of the most respected people in the business.
So his son Tony runs the distillery, and Tony's grandfather was the founder; it's been a family business and they still have family involved, everything they do comes down to quality. It's amazing because as the brand grows there's only so much we can do and along the way as we're growing, we make sure we do things the same way. We just launched in the UK and are looking at other export markets, so when we go to these markets it'll be 'X' amount of Tequila and we'll only go if we can retain the quality of our product.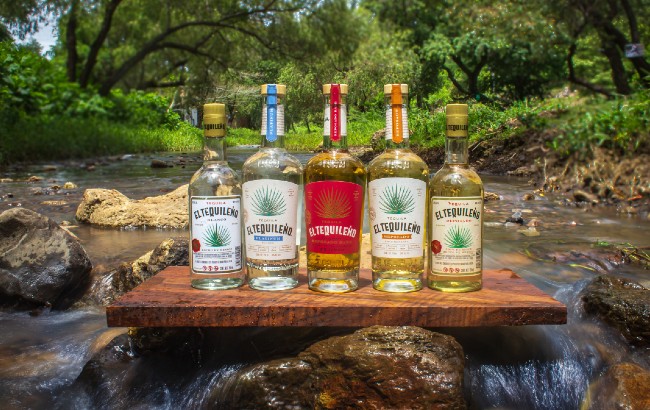 Can you tell me more about your international expansion plans?
Around 18 months ago we launched in the US and Canada, so we're now in three provinces in Canada, and we'll soon launch in Ontario in April with the Liquor Control Board there. We're now in 15 states in the US, and we've just launched in the UK. But before that, we were a brand that was only sold in Jalisco, the main producing Tequila region, and El Tequileño was only sold in that region for 60 years. When we say we're expanding, it doesn't mean we're just going to the US and Canada, we're also expanding in Mexico, this has very much been a local brand until now.
Why is now the right time for expansion?
Tequila has been growing for 10 years and about two years ago, the family looked for some investment. An entrepreneur named Wayne Henuset, who was very well known in Alberta, Canada, because his family owns one of the largest liquor stores, came to Mexico, came across El Tequileño, and realised it had such a great product. So when Wayne created Paradise Spirits and invested in the brand, that was the kicker; he's helped the brand upgrade the distillery, we haven't changed anything, but we upgraded the machinery just to kind of grow because they couldn't do that before.
We also built a 25-room boutique hotel in our distillery called Casa Salles. The reason we built that was it was built as a hospitality centre and really for us, we host everybody in the industry that comes to the town of Tequila and that allowed us to really immerse people in our world; they feel it, they smell it, taste it, it's an amazing experience, something very new for the town of Tequila. It's just an oasis in Tequila, it really is. When you walk in the gate everyone goes 'wow'; we've got 15 mango trees, it's beautiful. So that's what happened two years ago, we upgraded the distillery. We call El Tequileño Mexico's best kept secret, and it is, it's well known in the industry and now it's time to share it with everybody.
From browsing the El Tequileño website, it seems like food is also important to the brand. Why do El Tequileño and food go well together?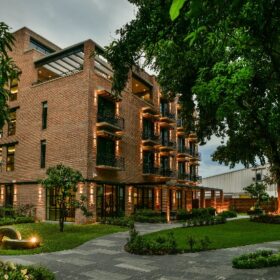 I would say if you take food as a whole, it is such an important part of Mexican culture. We thought it's just such an important part of the world of Tequila as it is part of this culture, and that's why we make it a key part of our brand and we like to push Tequila with food. I guess we can suggest what we think would pair with what, but ultimately it comes down to personal preference, and actually in the past year with the changing circumstances and people being at home so much, drinking and eating really go hand in hand. We just wanted to show people how to pair Tequila with food and we will develop that section of the website. It's a cultural thing globally, not just Mexico; it's such an interesting country when it comes to food.
How has El Tequileño made sure it can still connect with consumers during the pandemic?
In Mexico we are a household name, so it was a very different scenario because everybody knows us. We didn't see us being impacted at all by the pandemic, our sales grew with everyone at home, but it's kind of different when we're launching in new markets. So launching in the US in a pandemic was tough. For a craft brand, you grow your brands in the on-premise to a level of awareness that means you can then grow in the off-premise.
With the pandemic we had to pivot very quickly and focus on the off-premise and that's what we did. Fortunately we had some great partners in the US who loved the brand and they took it on, lots of great independent liquor stores also took us on.
The digital world is growing in a very big way, so we made sure we did a lot of advertising through the digital social world, we made sure we kept updating our social media, hosted live Zoom tastings and streamed live from our distillery to engage consumers. We also did tastings in stores, consumers came in and we could educate them, we tried to cover all bases in the digital world to in person.
We're very fortunate, Wayne, our president, comes from 24 years in retail, that was a big support to know he's there to help and advise what will work and won't work. What you have to remember as well is we don't have budgets like at Patrón or Don Julio, which are big brands, we're a small craft brand, so we can't come in and spend millions on advertising. We really just have to communicate the quality, and that's why we use our platform as Mexico's best kept secret.
We've been fortunate we've gained awards, and a lot of awards in the last year, and that really helps small brands like us; it supports our quality statements. When people see a Master medal from The Tequila & Mezcal Masters, for example, that just emphasises the quality of what we're doing here and makes it all worthwhile.