Next Frontier buys alcohol-free brand Fluère
By Nicola Carruthers
Wellness company Next Frontier Brands has acquired non-alcoholic 'spirits' producer Fluère Drinks for an undisclosed sum.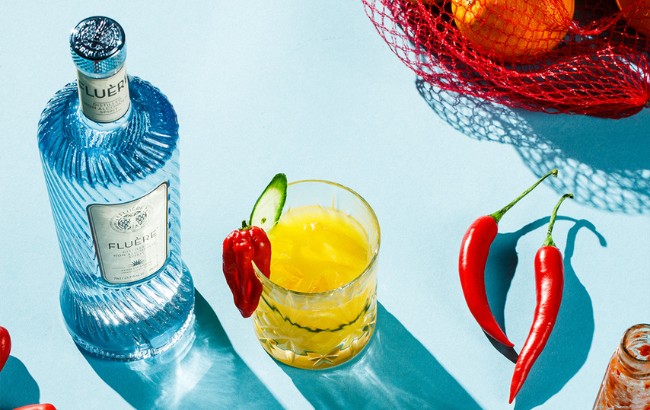 Produced in the Netherlands, the Fluère range includes the Original, Spiced Cane Dark Roast, Raspberry Blend and Smoked Agave expressions. The products are available in more than 30 markets, including the UK, US and Asia Pacific.
"Fluère is the category leader in distilled non-alcoholic 'spirits'," said Jason Roth, co-founder and chief strategy officer for Next Frontier Brands. "Fluere's products provide consumers with a great-tasting non-alcoholic alternative to traditional distilled spirits, and positions Next Frontier Brands to compete effectively at the intersection of beverage and wellness."
Fluère will be sold through Next Frontier Brands' global distribution network.
"Fluère is rapidly establishing itself as a leader in the distilled non-alcoholic 'spirits' category," said Leon Meijers, founder and CEO of Fluère. "We have created a suite of non-alcoholic beverages that deliver an exceptional experience to the sophisticated consumer."
The acquisition of Fluère marks the seventh addition to Next Frontier's range of drinks and wellness brands over the last eight months. In October 2020, Next Frontier Brands purchased UK-based Bottomley Distillers and pledged to invest £5 million (US$6.4m) in the business in the coming year.
Last month, Bottomley Distillers moved into its new Lincolnshire distillery, which is 14 times larger than the previous site.
New CEO
In addition, Next Frontier Brands named former Amber Beverage Group (ABG) CEO Seymour Ferreira as CEO of global beverages. Next Frontier said Ferreira helped establish ABG as a 'rapid-growth, vertically-integrated' global drinks firm, expanding its brands, distribution, production and logistics platforms into more than 65 markets.
Roth said: "Seymour Ferreira is one of the most highly experienced, accomplished and reputable executives in the European beverage industry. As CEO of our global beverage group, his strategic experience, global distribution networks and commitment to excellence will help Next Frontier Brands reach its aggressive goals, and further establish itself as a best-in-class organisation."
Prior to ABG, Ferreira worked at Maxxium Fine Wines and Spirits, where he managed international distribution for The Absolut Company, Edrington, Jim Beam and Rémy Cointreau across the UK, Asia Pacific and Europe. He also previously held senior leadership positions with Allied Domecq Spirits and Wine (now Pernod Ricard) and United Distillers (now known as Diageo).
"Next Frontier Brands is shaping the future of innovative beverage and wellness brands," said Ferreira. "As CEO of the company's global beverage group, my mission is to deliver exceptional experiences for our customers and consumers by creating new standards for beverage innovation and distribution networks."
Headquartered in Colorado, US, Next Frontier produces cannabidiol (CBD) products including CBD-infused Muhu Gin, and the Quindness and Human Qind skincare brands.
In December 2020, ABG appointed Jekaterina Stuģe as acting CEO following the departure of Ferreira.