Global Data: 2020s decade of no-and-low 'spirits'
By Nicola Carruthers
Low-ABV 'spirits' sales in Western Europe are expected to increase at a compound annual growth rate of 2.6% between 2020 and 2024, according to Global Data.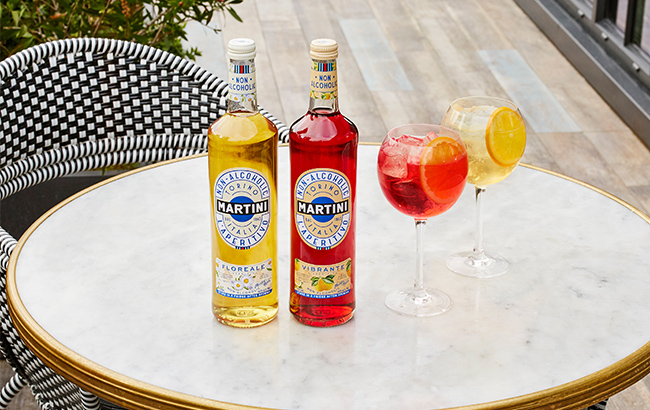 Data and analytics firm Global Data called the 2020s the 'decade of nolo spirits' after the previous 10 years were dominated by the beer and cider category.
Beer and cider products with an ABV of 0.5% or lower grew by 8.4% and 9.3% respectively across Western Europe between 2015 and 2020, Global Data said. The analyst believes these growth rates help highlight what the future of no-and-low 'spirits' will look like.
The analyst noted that producers in Western Europe are expanding their portfolios with low-and-no products to meet demand from health-conscious consumers. Global Data cited recent innovations in the sector, including Pernod Ricard's new 20% ABV Beefeater Light, and alcohol-free apéritifs from Martini vermouth.
Holly Inglis, beverages analyst at Global Data, said: "After what was a tumultuous 2020, consumers are more determined than ever to maintain a healthy, moderate lifestyle that promotes balance, both physically and emotionally. Starting this was of course Dry January."
A recent survey by charity Alcohol Change UK found that one in five UK adults planned to participate in Dry January this year. The Dry January campaign, whereby drinkers abstain from alcohol for the entire month, was launched by Alcohol Change UK in 2013.
Furthermore, Global Data's 2019 survey found that 54% of European respondents believe low-and-no products are somewhat or very appealing.
Inglis added: "Consumers remain extremely experimental, with premium innovations driving this trend. Nolo alcohol 'spirits' naturally have a premium positioning, with a 'natural halo' offering the consumer a sophisticated drinking experience, and volume is expected to reach 0.12 million litres by 2024."
Martini vermouth owner Bacardi expects the retail sales value of the no- and low-alcohol 'spirits' category in Western Europe to reach US$500 million over the next four years.