Former Beam Suntory exec joins MGP
By Nicola Carruthers
Third-party spirits producer MGP Ingredients has appointed former Beam Suntory executive Tony Kavanagh as its export sales manager.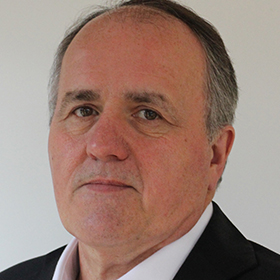 Kavanagh has nearly 30 years of experience in the spirits sector, including the launch of a number of brands across Europe for leading wine and spirits firms. He will be based in London for the new role.
David Dykstra, MGP vice president of alcohol sales and marketing, said: "With his significant experience in European markets, Tony provides important depth to our international sales efforts.
"He is intimately familiar with every facet of the market, from consumer tastes to regulatory requirements, and will be an invaluable resource to our collaborative distilling customers."
Kavanagh has held senior global roles at Maker's Mark owner Beam Suntory, where he led international bulk spirits sales. During his time at the company, he established a new bulk sales business for the international division, covering rum, Irish whiskey, and Canadian and Scotch whiskies.
He also previously worked for Hiram Walker, Allied Domecq and most recently, Ireland's Cooley Distillery, where he was in charge of the commercial division.
During his time in Prague, Kavanagh opened new businesses in central and eastern Europe for Hiram Walker and then Allied Domecq. He helped to launch brands such as Scotch whiskies Ballantine's, Laphroaig and Teachers, Maker's Mark Bourbon, Tullamore Dew whiskey, Canadian Club whisky, Courvoisier Cognac, and Beefeater and Plymouth gins.
Last month, MGP Ingredients agreed to acquire American whiskey maker Luxco in a deal valued at US$475 million.