MGP to buy Luxco for $475m
By Nicola Carruthers
Third-party spirits producer MGP Ingredients has agreed to acquire American whiskey maker Luxco in a deal valued at US$475 million.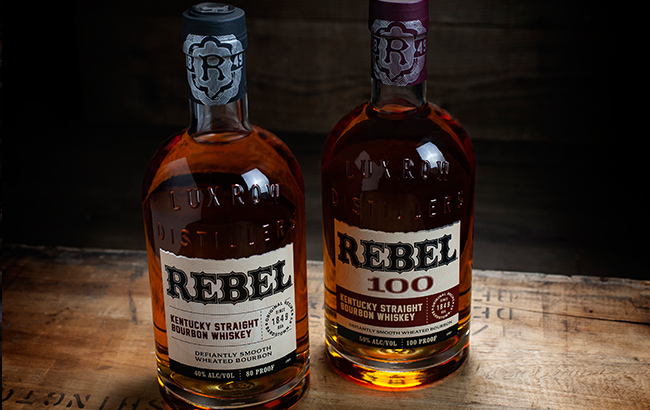 The agreement to purchase Missouri-headquartered Luxco is in line with MGP's strategy of moving into 'higher valued-added products'.
MGP said Luxco offers an 'established platform of extensive operational capabilities and a comprehensive national sales footprint with an attractive portfolio of brands'.
"Luxco presents a unique opportunity to take a material step towards realising our long-term strategy," said David Colo, president and CEO of MGP Ingredients. "It significantly expands our product line in the higher-value branded-spirits sector and increases our sales and distribution capabilities across all 50 states.
"We have enormous respect for the platform Luxco has built, and we're excited to add its portfolio of fast-growing premium distilled spirits brands together with strong, cash-flow generating legacy brands. We welcome Donn [Lux] and his family into the MGP shareholder base and look forward to growing together."
Founded in 1958, Luxco produces American whiskey brands such as Ezra Brooks, Rebel Yell, Davies County and Yellowstone, as well as El Mayor Tequila, Everclear grain spirit, and a range of liqueurs.
Luxco opened Lux Row Distillers at the start of 2018 following a US$35m investment. The site in Bardstown, Kentucky, is home to Luxco's Bourbon business. The firm also operates a Tequila distillery located outside the city of Arandas in the highlands of Jalisco.
'Clear strategic fit'
Donn Lux, chairman and CEO of Luxco, said: "There is a clear strategic fit between Luxco and MGP and I believe this transaction represents a great outcome for Luxco employees and customers.
"I'm excited to continue my involvement with this blend of two well-positioned companies whose strong records of performance and commitment to excellence provide an attractive platform for continued growth."
In the 12 months to 31 October 2020, Luxco made an estimated net revenue of US$202m and a nine-litre case volume of 4.8m.
The deal stipulates that shareholders of Luxco will receive US$238m, subject to routine changes for working capital, net obligation and transaction expenses. Furthermore, they will receive 5m shares of MGP's common stock, which are valued at US$238m based on a 20-day volume-weighted average price.
Luxco shareholders also hold the right to nominate up to two of the company's nine board directors, with Lux named the first director.
MGP will finance the cash part of the agreed sum using borrowings from its existing revolving credit facility. The deal is expected to close during the first half of 2021.
In 2018, Luxco purchased a controlling stake in long-term partner Niche Drinks, based in Derry, Northern Ireland.
Last year, Luxco appointed Lightbox Brands as its new distributor in the UK to help build on the growing demand for Bourbon and rye whiskeys.
Earlier this month, Luxco expanded its Ezra Brooks whiskey range with the launch of a higher-ABV Bourbon.