Distell acquires 20% stake in cannabis brand
By Nicola Carruthers
Amarula owner Distell has purchased a 20% stake in South African cannabis brand Rethink for an undisclosed sum.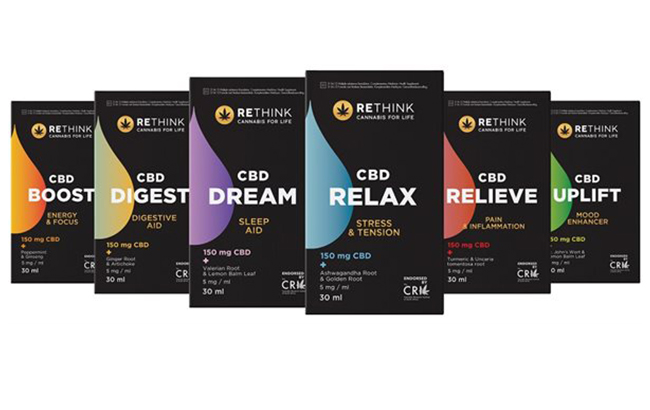 South African firm Distell, producer of Bunnahabhain and Deanston Scotch whiskies, partnered with venture capital firm Invenfin to invest in cannabis wellness brand Rethink. Invenfin is part of South African investment company Remgro.
The two firms have each acquired a 20% stake in the brand through a partnership with Rethink's owner Releaf Pharmaceuticals.
The deal will see Distell, Invenfin and Releaf work together on building a portfolio of cannabis-based brands across various product categories.
Rethink is described as South Africa's leading cannabis wellness brand and is the first product of its kind to be endorsed by the Cannabis Research Institute. Launched in October 2019, the Rethink range of products includes CBD oils, capsules, teas and skin care goods.
CBD products containing no more than 20mg per daily dose have been allowed to be sold legally since 2019 in South Africa.
The cannabis sector has an estimated global market size of US$166 billion, according to the firms. The Department of Trade and Industry and the Agricultural Research Council have projected that the current cannabis industry in South Africa is worth R14bn rand (US$936m) and by 2024 this could double to R28bn rand (US$1.9bn), making up 70% of the R44bn rand (US$2.9bn) estimated African market.
Distell CEO Richard Rushton said: "The cannabis sector is still in its infancy and is primed for growth as legislation to control and legalise certain aspects of usage is developed.
"Our investment into the Rethink brand in partnership with Releaf Pharmaceuticals and Invenfin is a great fit with Distell's strategy to explore new growth opportunities.
"We will bring our existing supply chain and marketing expertise to help grow Rethink and collaborate with stakeholders to build this emerging sector with significant economic potential for South Africa."
Distell is not the first alcohol firm to move into cannabis. US drinks firm Constellation Brands purchased an additional 5.1% stake in cannabis company Canopy Growth Corporation for CA$245 million (US$173m) in 2020.
Canopy Growth has received billions of dollars in investment from Svedka vodka owner Constellation Brands since 2017.