What's on this weekend
Jameson Seen & Heard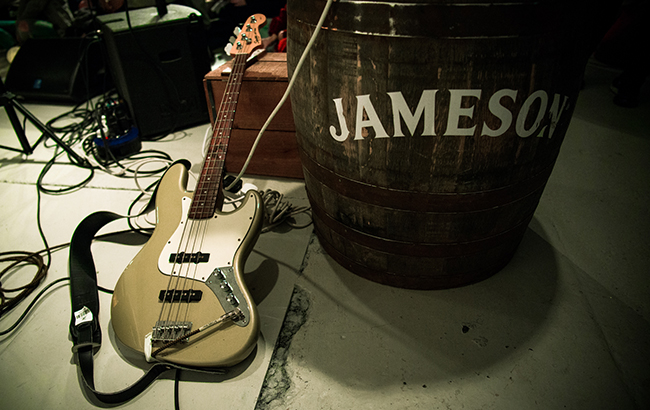 Irish whiskey brand Jameson has teamed up with Sofar Sounds to launch the Seen & Heard series, which aims to support struggling musicians.
The online series of free virtual gigs will run through the Sofar online Listening Room every night for two weeks. The series will see a different UK artist perform a 20-minute set at 7pm GMT.
The line-up of artists includes Birmingham-based band IMO, who offer an upbeat funk sound, and Tiërny, a Liverpool-based alternative-pop poet representing the LGBTQ+ community.
Coupette cocktail kits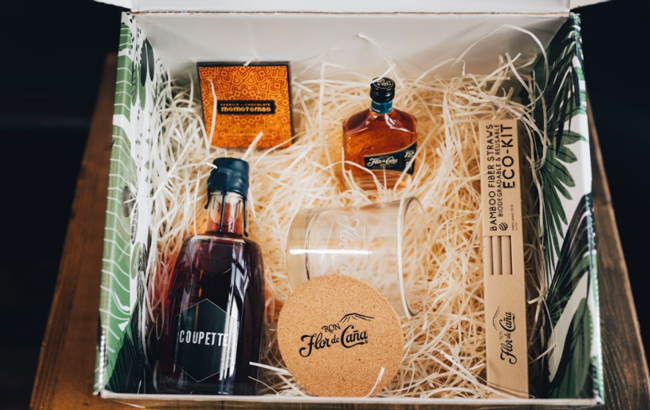 London bar Coupette has created a selection of cocktail kits for drinkers to up their home-bartending prowess.
The kits, available to purchase from the bar's website, are priced from £26.50 (US$36) and include the ingredients required to recreate some of the drinks on the bar's menu.
Kits on offer currently include the Chocolate & Red Wine Kit in partnership with Flor de Caña. The box includes the Coupette Chocolate & Red Wine blend, Flor de Caña rum, glassware, coasters, a Flor de Caña sustainable eco kit and Nicaraguan dark chocolate.
Knob Creek Bourbon Reflection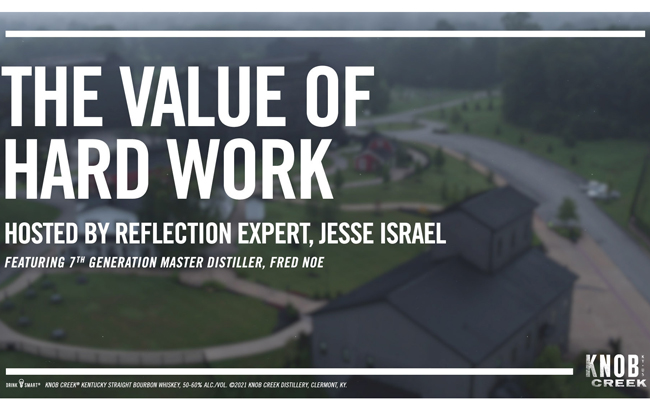 American Bourbon brand Knob Creek partnered with Jesse Israel, founder of mass meditation movement The Big Quiet, to launch the Bourbon Reflection series.
Running across Instagram, the series is designed to deliver an opportunity to sit back, relax and renew after a stressful day.
The three-video series is hosted by Israel and features cameos from Beam Suntory's seventh generation master distiller, Fred Noe, alongside soothing visuals from Knob Creek's distillery. The videos are available to view on the Knob Creek Instagram profile.
Fever-Tree Mix at Six
Mixer brand Fever-Tree will continue its Mix at Six social media series this week.
The Fever-Tree Mix at Six series is hosted by the brand's resident drinks expert every night on Instagram, offering drinkers a 'daily dose of drinks inspiration'.
The series includes non-alcoholic options, and aims to make use of ingredients viewers will have around the house. Each episode is available to view on @fevertreemixers on Instagram.
No. Fifty Cheyne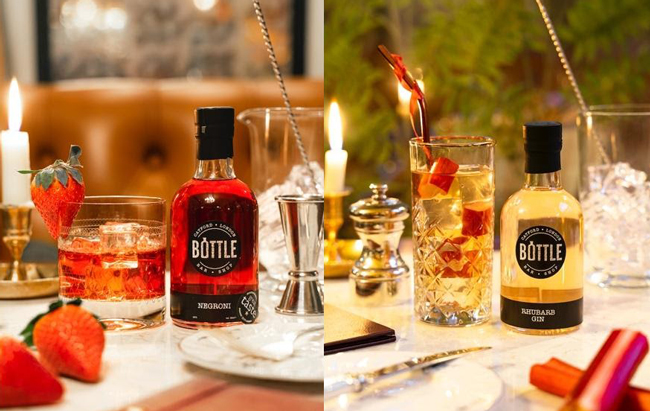 London bar No. Fifty Cheyne has created a menu of bottled cocktails and signature infusions for drinkers to enjoy at home.
The series of nine bottled cocktails includes the Classic Gin Martini, Dirty Gin Martini, Elderflower Gin Martini and a Negroni. Gin fans can also sample the bar's rhubarb-infused Gin, pink grapefruit-infused Gin, berry-infused gin, cucumber-infused gin and Earl Grey-infused gin.
No. Fifty Cheyne has launched its nine bottled concoctions for sale to Londoners via the venue's website or through Deliveroo.
Maker's Mark Drive-In
Beam Suntory-owned Maker's Mark will sponsor a drive-in screening of Lady and the Tramp to celebrate the arrival of president-elect Joe Biden's dog Major, the first 'first dog' adopted from a shelter.
The event, run by animal rights charity Peta, will be held at Washington's Drive-In at Union Market on 19 January and features a short video on the history of US presidents and their animal advocacy, followed by a screening of the Disney classic.
During the event, Maker's Mark will provide packs filled with everything needed to carry on the celebration at home, including the ingredients to make a vegan Hot Toddy.
Whiskey Wednesday
Kentucky-based Buffalo Trace Distillery will host the latest episode in its Whiskey Wednesday series next week.
The online video series, which reached more than 3.6 million viewers in 2020, is live-streamed across social media and is either hosted by master distiller Harlen Wheatley, or Bourbon Hall of Fame tour guide Freddie Johnson. Each episode offers viewers behind-the-scenes access, insights and live Bourbon tastings.
Whiskey Wednesday airs live at 2pm EST across social media profiles for the distillery and its brands.
Bacardi Crafted for You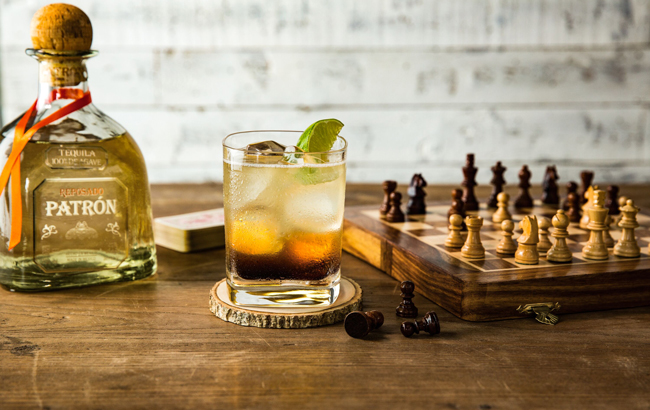 Bacardi partnered with retailer Wines N Spirits Singapore to encourage drinkers to elevate their at-home drinking and support local bars with the Crafted for You programme.
Drinkers who purchase spirits from Bacardi's portfolio through Wines n Spirits Singapore until 31 March will be given a gift card to claim two cocktails from top bars across Singapore. Consumers are encouraged to bring along a friend to enjoy the cocktails, or gift the card to someone.
Bars participating in the programme include Mo Bar at Mandarin Oriental, Miss Fitz, The Bar at 15 Stamford and Tippling Club.
Rye January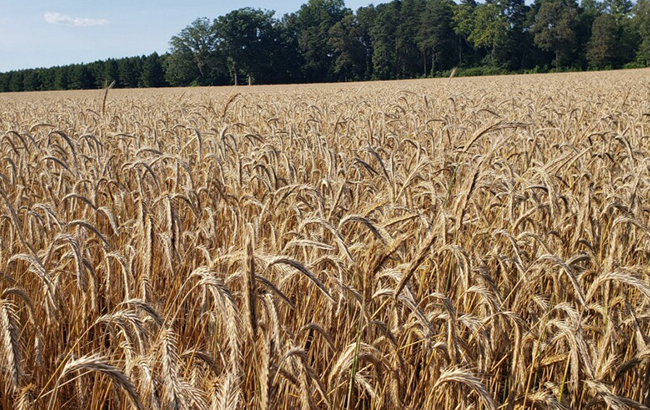 Virginia-based Catoctin Creek Distilling Company is inviting consumers to celebrate its inaugural Rye January. The month-long initiative marks the brand's UK launch and its links to Prohibition.
The producer claims to be the first legal distillery in Loudoun County, Virginia, to be recognised since Prohibition ended.
As such, Catoctin Creek will mark #RyeJanuary every year during the month of January as an alternative to Dry January. Participants are encouraged to take part by discovering rye whiskey and learning more about the production and history of the spirit.
Throughout the month, consumers can head to the Catoctin Creek website to enjoy guided tastings, a history of Virginia, rye, and Prohibition, and a virtual tour of the distillery.