Jameson and Sofar Sounds to host free digital gigs
Irish whiskey brand Jameson has teamed up with Sofar Sounds to support struggling musicians through a free virtual gig series.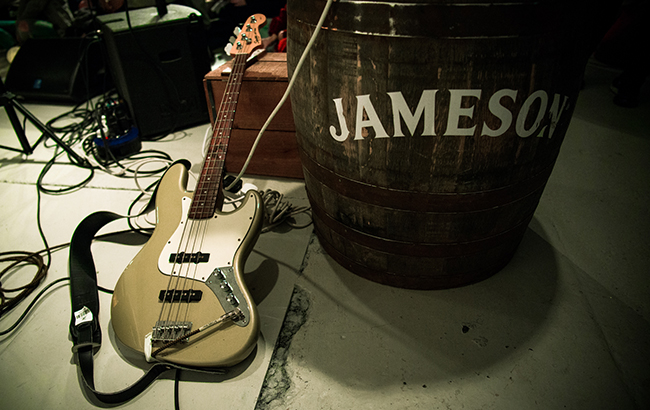 The Seen & Heard series aims to highlight and support musicians during a challenging year for the live music industry.
Jameson previously collaborated with London-based Sofar Sounds last year on a multi-million-pound marketing push in the UK.
Laura Stephen, brand director at Pernod Ricard UK, said: "It continues to be a challenging time for live music and we hope by giving some of the UK's brightest emerging talents a virtual stage, passionate music lovers will join in and support local artists in the community."
As part of the series, Sofar's online Listening Room will provide 15 new artists with the chance to perform virtually. Every night for two weeks, a different UK artist will be profiled through a 20-minute set at 7pm GMT. The performances were recorded before the new lockdown.
Matt McDonagh, vice president of global commercial partnerships for Sofar Sounds, said: "Throughout 2020, Sofar Sounds has focused all its efforts on supporting artists through our Listening Room, a global artist fund and our In Session webinars.
"We're delighted to be able to spotlight these 15 talented UK artists through Seen & Heard, working with Jameson to bring their creative ambitions to life and creating spaces where music matters. For Sofar to be able to spotlight these artists in and around our UK hometown, makes it all the more powerful for us."
The line-up of artists include Otis Mensah from Sheffield, who will perform an alternative take on hip-hop and abstract poetry; Birmingham-based band IMO with an upbeat funk sound; and Tiërny, a Liverpool-based alternative-pop poet representing the LGBTQ+ community.
Each week, the platform will also showcase an online behind-the-scenes discussion with one of the three artists. Sofar will also create a bespoke Spotify playlist featuring tracks from the artists.
All performance and interview content will be broadcast live on YouTube, backed by social content across Instagram and Facebook.
Furthermore, Jameson will offer consumers the chance to buy drinks kits to consume alongside the gigs. The three kits will contain ingredients to make serves such as Jameson, ginger ale and lime; Jameson Caskmates Stout Edition and aromatic tonic water; and a Jameson Black Barrel Old Fashioned.
Each kit can make four drinks and will be available from Create Cocktails for £25 (US$34).