Rémy Martin unveils music-inspired VSOP bottle
Cognac house Rémy Martin has released a limited edition bottle design for its VSOP expression to celebrate musical culture from the 1980s and 1990s.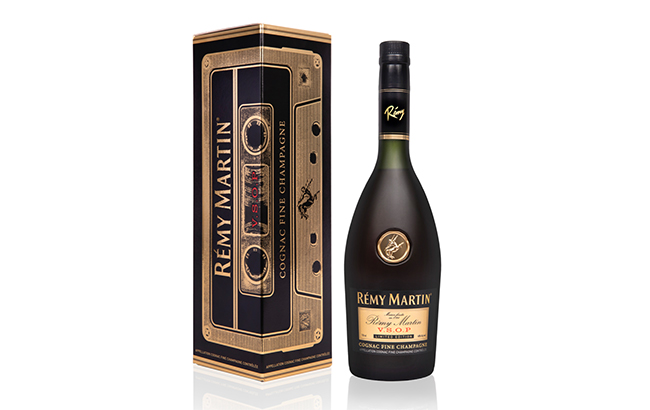 The limited edition packaging was inspired by a design first commercialised in the 1980s and 1990s. It features gold detailing in tribute to mixtape culture of the time and aims to encourage drinkers to rediscover 'Cognac's timeless elegance'.
Tina Reejsinghani, vice president at Rémy Martin Americas, said: "The Rémy Martin VSOP bottle has been an icon in music culture for generations and we are thrilled to debut this refreshed limited edition design.
"Musical artists of the past have shaped and inspired the sounds we hear in music today and that same timeless excellence is reflected in what we have celebrated with our Cognacs throughout our own history."
The House of Rémy Martin recently launched Ground's Melody, a two-part series that draws figurative and literal parallels between music and Rémy Martin Cognac.
In summer 2020, Rémy Martin launched the House Beats Challenge, led by international music producers. The project allowed fans to submit a beat using sounds from their homes for the chance to win a VIP event to foster mentorship.
The limited edition Rémy Martin VSOP bottle is available to purchase in select US states and from online retailers for RRP US$50.