Analysis: how major firms could recover post-Covid-19
A report by Credit Suisse predicts how leading players Diageo and Pernod Ricard will fare after the effects of the Covid-19 pandemic in 2021. But what could recovery also look like for other major spirits companies?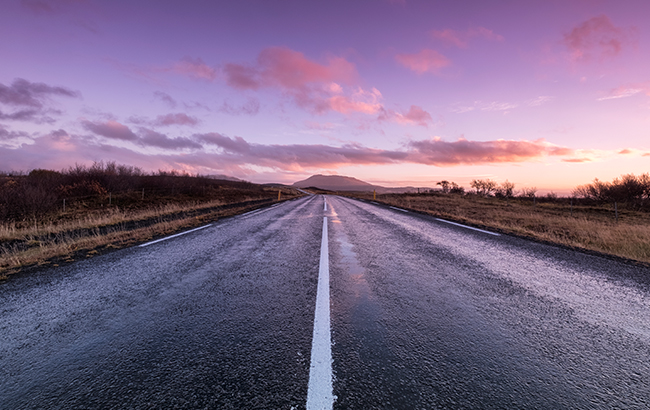 The Covid‐19 pandemic brought havoc to the global spirits industry in 2020, affecting production and distribution, and slashing on‐trade and travel retail sales.
As the impact of the pandemic took hold, Diageo saw its full‐year organic net sales for fiscal 2020 fall by 8.4% to £11.8 billion (US$15.4bn). Pernod Ricard reported a 9.5% organic sales drop in its 2020 full‐year results, while Beam Suntory saw net sales decline by 3% in the first six months of 2020.
But, with news in the final weeks of 2020 that a vaccine is being rolled out in countries including the US and the UK, there appears to be light at the end of the tunnel.
"The promise of vaccines gives us hope for a return to something closer to normal, but our global economies still need to rebuild," says Albert Baladi, CEO of Beam Suntory. "We think with our portfolio, footprint, talented and passionate people, and long‐term commitment of our shareholders, we're in a good position to emerge strong from this pandemic."
A report published by investment bank Credit Suisse in November 2020 evaluated the performance of European drinks firms Diageo and Pernod Ricard, which it said were both 'well placed for a solid recovery' from the pandemic. The European Spirits report by Credit Suisse said it expected Diageo to recover quicker than its French competitor, thanks to its 'higher exposure to the robust US market' and lower exposure to the 'weaker' global travel retail channel, the latter of which represents 4% of Diageo sales and 8% for Pernod Ricard.
Although Pernod Ricard said it would not comment specifically on the report, a statement from the Jameson owner says: "Since the pandemic, spirits continue to be the most dynamic alcohol category in the US, with the off‐premise showing particularly strong growth, both for premium‐plus products and for tried‐and‐tested brands. We have been benefitting from these trends. As we have seen with every past crisis, without exception, the sector rebounds. We expect the sector to come back, particularly as the pandemic has proven the importance of convivialité. It may take some time for travel retail and the on‐trade to reach pre‐Covid‐19 levels, but we are prepared for our products to be at the centre of the celebrations that bring us together."
FASTER-GROWTH CATEGORIES
For the 12 months ended June 2020, Pernod Ricard says the firm gained or maintained shares in each of its top 10 markets, including the US. However, the Credit Suisse report suggests it is Diageo's 'higher exposure' to fast‐ growing US spirits categories that could further aid its recovery following the pandemic. Ahead of Diageo's annual general meeting in September, chief executive Ivan Menezes said the firm's outlook for the first half of its fiscal 2021 has improved since the year end as a result of its performance in the US.
In a statement, he said: "I am pleased with the resilient performance of our business in the current challenging operating environment, and encouraged by our progress. While the pace of recovery is uncertain, I am confident in our strategy, the long‐term fundamentals of our business and Diageo's ability to emerge stronger."
In global markets, the pandemic has had a varying impact on spirits sales. Credit Suisse suggests companies with closer ties to the US could witness faster recovery, while Beam Suntory's Baladi says a rebound in China and sustained off‐trade sales in markets such as Germany and Canada could support the producer.
He says: "We've seen our biggest challenges in markets with heavy exposure to on‐premises, such as Spain; markets that saw generalised shutdown of all spirits retail, such as India and South Africa; and channels that were significantly disrupted, such as global travel retail. At the same time, we've seen results bounce back in markets that recovered earliest, such as China, while the shift to off‐premise sales has helped offset the impact from closures or restrictions in on‐ premise accounts in various markets, such as the US, Canada and Germany."
The European Spirits report cited National Alcohol Beverage Control Association data that found Tequila, Cognac, American whiskey, Canadian whisky and pre‐made cocktails are the fastest‐growth categories in the US. Baladi believes these sectors will prove essential to Beam Suntory's recovery.
He says: "By category, we're particularly excited about continued growth in: whisky, which continues to be the strongest growth driver; Tequila, with particular interest in premium 100% agave varieties; Cognac, which is growing rapidly in the US and has a huge opportunity in emerging markets; gin, which we see growing at a strong rate at the premium end for the next several years; and ready‐to‐drink (RTD) which is experiencing incredible growth." In September 2020, Beam Suntory acquired RTD brand On The Rocks.
According to Credit Suisse, Tequila accounts for 14% of Diageo's sales, but just 4% for Pernod Ricard. The report also suggests that Diageo's Tequila brands, including Don Julio and Casamigos, are 'delivering superior growth' due to their premium positioning.
In American whiskey and Canadian whisky, where Diageo's biggest brands include Bulleit and Crown Royal, the categories account for 30% of Diageo's sales, while for Pernod Ricard these two categories make up just 3% of its US net sales. As such, Diageo's presence in these fast‐growing categories is likely to further aid its recovery in the future.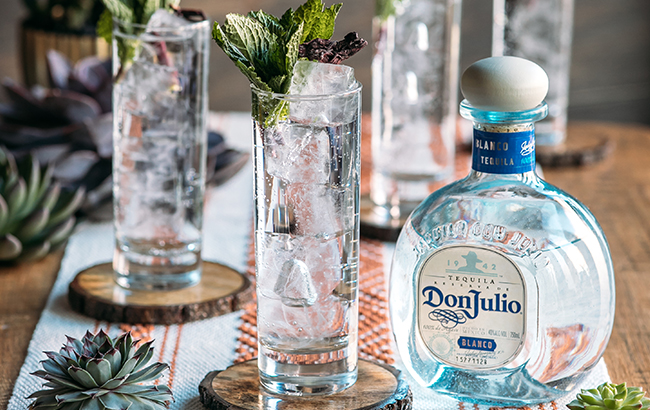 SECTOR SET TO GROW
In November, a report from credit rating agency Moody's on the global beverage industry also predicted that the spirits sector would grow over the next 12 to 18 months as a result of the increased demand for premium spirits, which are forecast to continue outperforming entry‐level products. The report said that the premiumisation trend had been "particularly pronounced in spirits, which have been gaining market share from wine and beer", due to innovation in the premium space.
Credit Suisse also predicts premium brands will prove integral to the recovery of the drinks sector, as 'consumers now better understand the value proposition of premium brands'. The European Spirits report found that 40% of on‐trade visitors are now more willing to trade up to a higher‐priced drink than before the pandemic.
The investment bank says the ongoing premiumisation trend is set to benefit Diageo, whose portfolio is 'also more exposed to the industry premiumisation trend'. The report noted that premium‐priced segments in the US account for 62% of sales for Diageo versus 48% for Pernod Ricard.
Baladi adds that the spirits industry has "proven resilient during challenging economic times" as a result of the performance of premium spirits. He says: "Our brands especially have a very bright future and are well aligned with consumer trends, such as premiumisation, convenience, wellness, and experiences."
Recovery is looking possible as restrictions on the on‐trade are easing in countries such as New Zealand and Australia, and with the promise of a vaccine global travel could soon pick up once more.
However, the near future of the spirits sector remains uncertain. But Baladi believes better fortunes are on the horizon. He says: "Ultimately, we look forward to more favourable conditions globally in 2021 as vaccines roll out, and we will remain supportive of our partners across all channels as we continue to adjust as needed."