Cocktail trends to watch in 2021
The past 12 months nearly brought the bar community to breaking point, but that hasn't stopped the brightest minds in the business from innovating. SB considers the changes afoot in the on-trade in 2021.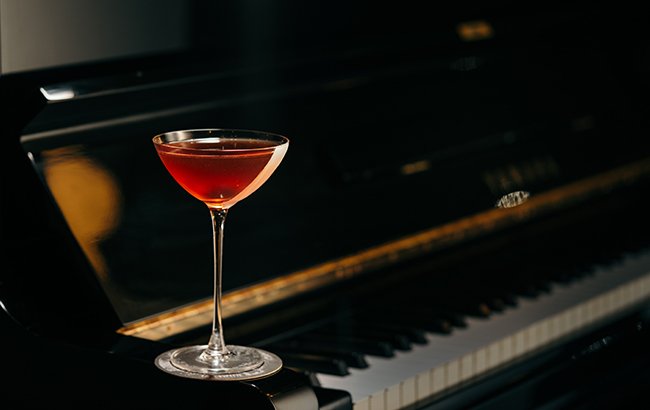 At the end of every year, we forecast the trends that we think will be big in the on-trade over the next 12 months. Little did we know that 2020 would be dominated by a global pandemic.
For 2020, we predicted the rise of kegged cocktails, the growing popularity of Highballs and the trend for tea-infused spirits and syrups.
Looking at 2021, there are a number of trends set to make waves in the bar sector, including to-go cocktails, experiential drinks and the movement towards lighter serves.
Click through the following pages to discover the cocktail trends to watch in 2021. Have your own predictions? Let us know by leaving a comment below.
To see our pick of the top spirits trends to watch this year, click here.
To-go to stay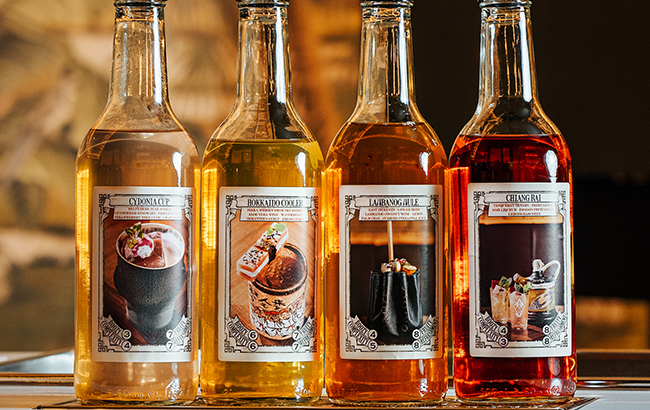 Last year, the only way for many bars to continue slinging drinks was via takeaway and home‐delivered cocktails, which were described as a 'lifeline' for the US on‐trade by the Distilled Spirits Council of the US.
With uncertainty remaining around when society will return to 'normal', to‐go cocktails could prove popular well into the new year.
Last year saw companies create ready‐to‐ drink cocktails, while local venues also began serving drinks on platforms such as Deliveroo and Uber Eats. So with many independent venues offering bottled serves to collect or deliver, to‐go cocktails remain a convenient way for consumers to enjoy the best drinks around without picking up a shaker.
With the team behind London bars Swift, Nightjar and Oriole creating their own nationwide delivery platform, and New York's Dead Rabbit unveiling a raft of takeaway options including Irish Coffee Kits, as time goes by imbibers will be spoiled for choice when it comes to Friday night cocktails at home, or boozy weekend picnics with friends.
Spirits specialists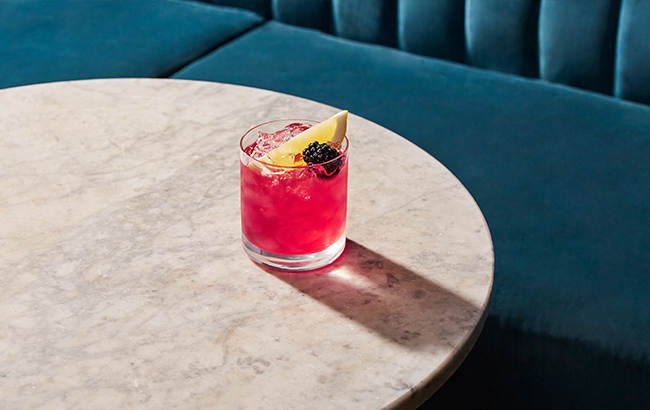 Another trend from 2020 that looks set to stay is a focus on education in the on‐trade. From the Wine & Spirit Education Trust's (WSET) Level 3 Award in Spirits qualification, which launched in 2019 in response to demand for "advanced" spirits knowledge, to the virtual masterclasses that proved popular during the pandemic, expect to see education come to the fore in 2021.
While bartenders can now undertake specialist spirits education programmes, including an online course dedicated to pisco, venues looking to increase their revenue streams have also embraced the opportunity to educate consumers through cocktail‐ making masterclasses.
This year is likely to see more venues offering in‐person and virtual masterclasses. Plus, look out for collaborations between brands and bartenders, such as the Santa Teresa 1796 Virtual Speakeasy series, which saw the rum brand work with US bartenders to engage with drinkers through education.
Elevated experiences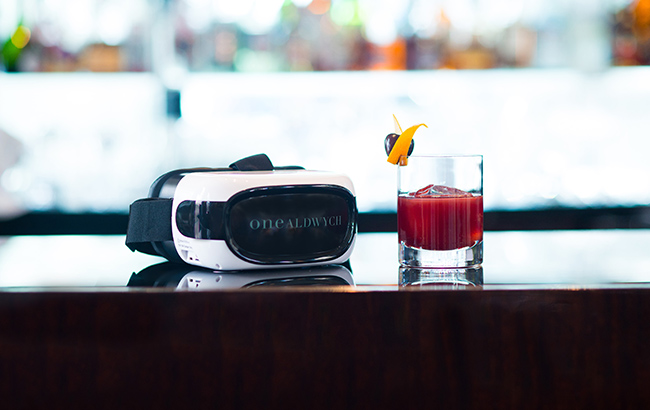 The rollout of a vaccine against Covid‐19 in countries such as the UK and US in late 2020 brought with it the hope that drinkers would soon be able to return to cocktail bars en masse. Once this is possible, consumers will certainly look to treat themselves after the struggles of 2020, opting to trade up on their spirit choices or opt for cocktails that make a visit feel special.
On‐trade venues offering in‐house creations to elevate their offerings, such as the ingredient‐focused menu at London's Lyaness, and premium‐and‐above spirits could all be set to feature on consumers' radars as they create memorable experiences when they go out for a drink.
Bars advertising a more experiential visit could also prove popular in the coming year. Venues that offer cocktail‐and‐food pairings, immersive experiences or virtual reality offerings all provide a point of difference, which could be key to enticing drinkers out of their homes and back into bars.
Community spirit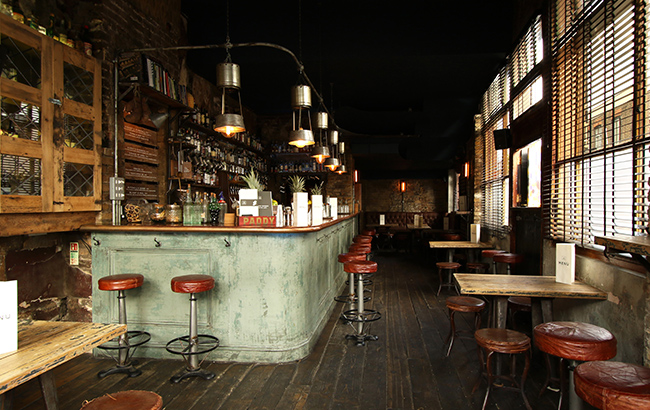 In 2020, bars could no longer just be bars. Lockdown measures and restrictions implemented to stem the spread of Covid‐19 threatened to suffocate the industry and cut off its only source of income. However, rather than simply closing their doors and ceasing to operate, many venues adapted to the situation they found themselves in and sought new ways to serve their communities.
As craft cocktail dens began offering bottled drinks, and bars began selling store cupboard essentials for regulars to stock up on, venues were able to maintain their connection to their customers. Then, as lockdown measures began easing and the on‐trade was allowed to open once more, widespread calls to avoid unnecessary travel led imbibers to look closer to home for their cocktail fix. Drinkers turned to the local venues that had supplied them throughout lockdown.
As such, and with many workers continuing to work from home, neighbourhood bars could be set to blossom in the new year.
Everything in moderation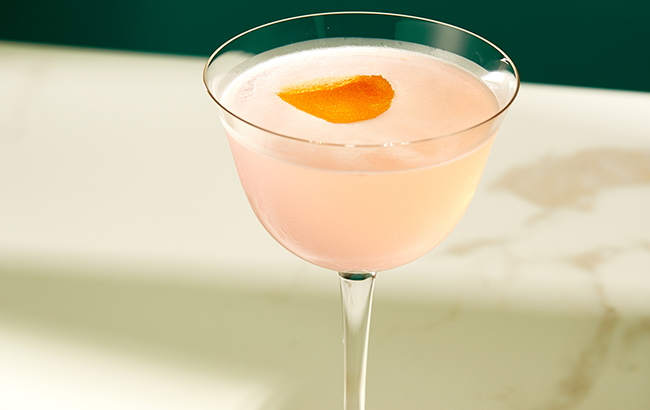 The booming popularity of no‐ and low‐ alcohol serves has been sweeping the on‐ trade for several years, with alcohol‐free 'spirits' and low‐ABV alternatives appearing on menus around the world. In 2021, however, increasingly health‐conscious consumers could look to reduce their consumption of sugar and calories, or stick to other dietary requirements, through the drinks they enjoy.
Labelling changes in the US mean producers can now mark their spirits as gluten‐free, while UK distillers may soon include information such as sugar content and calorific value on their products.
As consumers become more knowledgeable about what they are drinking, they may seek out lighter options, or cut down on consumption. As a result, while drinkers are used to seeing low‐alcohol offerings on drinks lists, these could also soon be joined by low‐ sugar alternatives. The rise of hard seltzers as a sugar‐free, low‐calorie option also demonstrates that there is demand for such serves in the alcoholic space.