Brockmans Gin considers opening distillery
English brand Brockmans Gin has submitted a planning application to build a distillery on the site of founder Neil Everitt's farm in Cambridgeshire.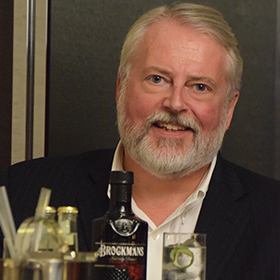 Earlier this month, a planning application was submitted to East Cambridgeshire District Council for the development of a distillery on Everitt's farm near Ely in Cambridgeshire. The farm, which originally produced fruit, has been in Everitt's family for more than a century.
In a statement to The Spirits Business, Brockmans confirmed it was "considering creating and running its own distillery".
The proposed project would involve the refurbishment of disused farm buildings at the 55-acre site.
If the planning and development proposal is given the go ahead, then it is expected that the distillery would be established within the next 18 months. The brand's bottling facility will be located on a different site.
According to the planning application, a distillery on the site would allow the brand to employ two people and grow fields of blueberries, blackberries and other botanicals for use in the gin.
Brockmans CEO Guy Lawrence, who took over the role from Everitt this month, said: "This is an exciting new possibility for the next stage of our company's growth. In a little over a decade, Brockmans Gin has grown to become a global spirits brand sold in 54 countries."
Everitt, who founded the brand in 2008 with Bob Fowkes, remains on the Brockmans board and is the firm's largest shareholder.
Brockmans secured £4.6 million (US$6.3m) worth of investment in 2020.