What's on this weekend
Christmas at Brasserie of Light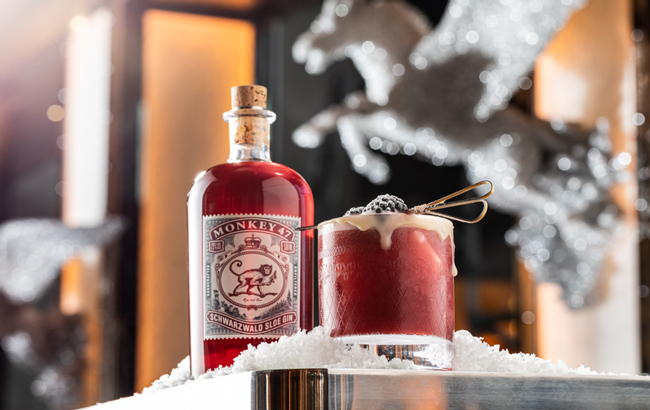 London bar and restaurant Brasserie of Light has reopened its doors with an 'eccentric, Wes Anderson-themed Christmas' installation.
The London venue has been outfitted with a colour scheme influenced by Anderson's film Grand Budapest Hotel and will serve a bespoke cocktail menu created in collaboration with Monkey 47 Gin.
Drinks on offer throughout the festive period include the Bell Hop's Espresso, made with Monkey 47 Gin, vanilla syrup, Briottet ginger liqueur, espresso and Monin gingerbread liqueur, and the Budapest Pine, which combines pine-infused Monkey 47 Gin, Amaro Averna, Campari and Pino Mugo liqueur.
Bitter Twisted Drinks Company pop-up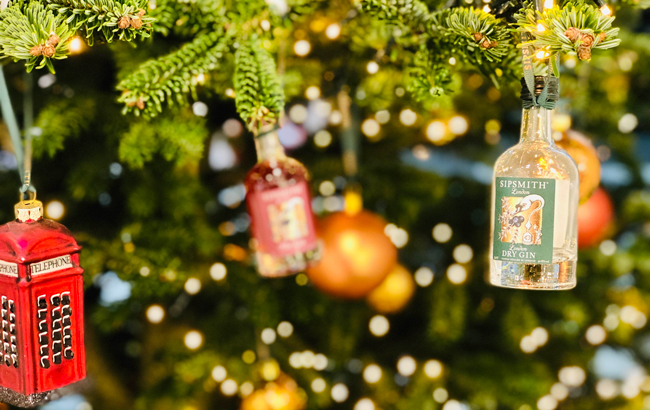 The Bitter Twisted Drinks Company opened a festive popup in Liverpool, offering bespoke drinks gifts for shoppers.
Opened in partnership between gin brand Sipsmith, brewery Lowlander and The Bitter Twisted Drinks Company, the shop will open for the whole of December and features a range of drink-related Christmas gifts, including home cocktail kits, spirits, pick 'n' mix stocking fillers and a gift-wrapping service.
Stranahan's Snowflake auction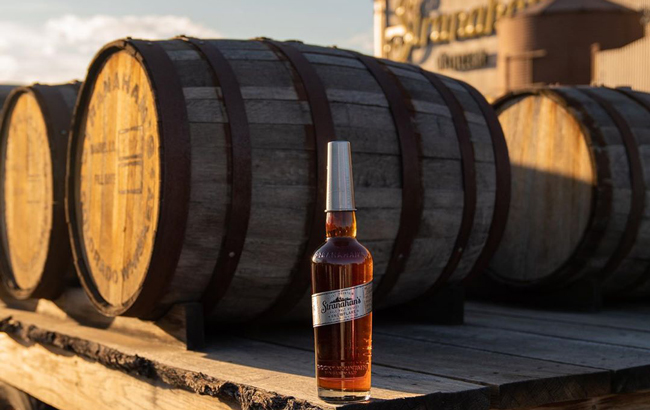 American whiskey brand Stranahan's will auction whiskeys from its Snowflake vault this weekend.
Traditionally available for just one day from the distillery in Denver, Colorado, the annual Snowflake release from Stranahan's features limited edition spirits. The release of the latest expression in the series has been postponed to February 2021, however the distillery will instead auction rare past bottlings in the series.
Whiskey fans will have the chance to bid on bottles including the 2017 Quandary Peak expression and 2015 Longs Peak bottling. Proceeds from the online auction will be donated to the Colorado Firefighters Foundation.
New Street Warehouse Winter Terrace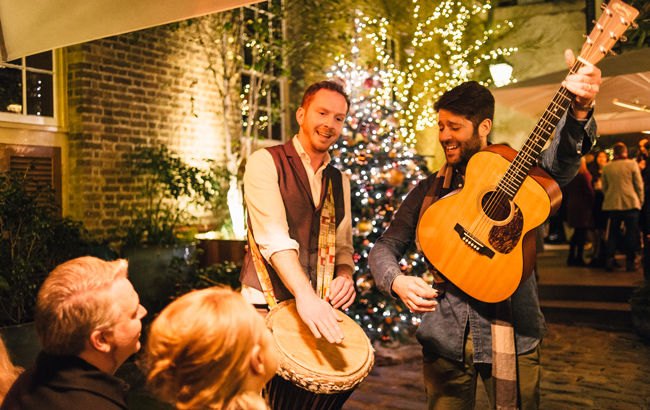 Throughout December, London venue the New Street Warehouse will open a festive Winter Terrace, featuring wintery décor and a festive archway.
The wintery space will serve up a Ketel One Vodka cocktail menu, which includes drinks such as a Hazelnut Espresso Martini and a Sriracha Bloody Mary.
Throughout the festive season, the Winter Terrace will host live music and entertainment, as well as a special three-course menu to celebrate New Year's Eve.
Coya Festive Brunch
Coya Mayfair has launched a new festive-inspired bunch offering, which will be available every Saturday and Sunday throughout December.
Alongside an 'indulgent banquet' of festive-themed dishes, the London bar and restaurant will also serve up free-flowing Peruvian-style mulled cocktails and Champagne.
While enjoying the brunch offering at Coya, guests will be treated to a live DJ set and the venue's in-house band.
Hospo Demo protest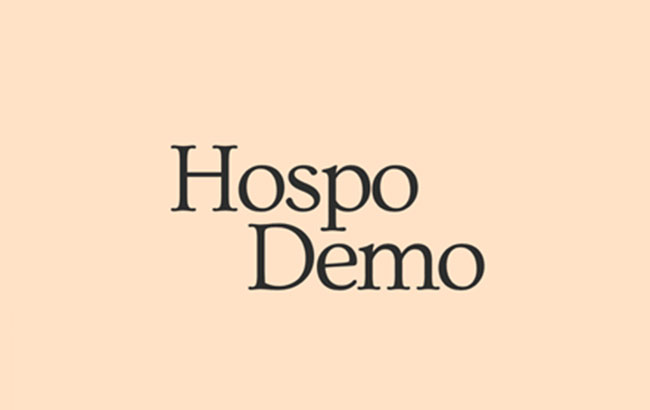 A second peaceful protest is set to take place in London on Monday, urging the UK government to rethink its tougher tier restrictions on the hospitality industry.
The event will be the second Hospo Demo protest, following the first in October held in objection to the 10pm curfew in England and a lack of industry-specific support.
The protest will be held on Monday 7 December from 11am to 12pm GMT at Parliament Square in London. Workers are encouraged to come dressed in uniform, equipped with pots, pans, ladles, cocktail shakers, wooden spoons, last order bells and other hospitality-related equipment. All attendees have been told to follow physical distancing measures and wear a face mask or covering.
Bacardi partners with Diversity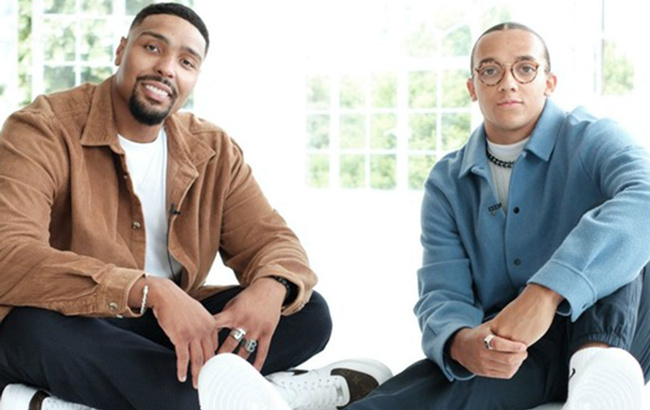 As part of Bacardi's Conga Feat You campaign, the rum brand will host a series of dance lessons in partnership with fitness studio Frame and dance troupe Diversity.
Running on 9 and 11 December from 6pm GMT, the virtual dance lessons will teach rum fans new moves and will give participants the chance to enter videos of themselves to feature in the Conga Feat You campaign.
Tickets are available to book from moveyourframe.com and cost £7 (US$9) each.
Dishoom Permit Room collection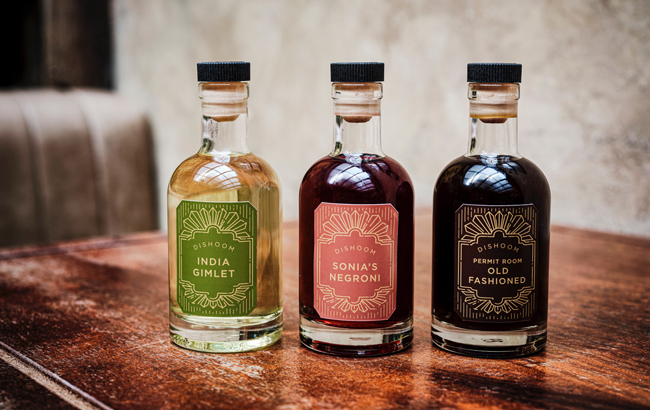 Dishoom has created a menu of Indian-inspired bottled cocktails for drinkers to enjoy at home.
The Dishoom Permit Room collection of ready-to-drink bottled cocktails features three serves from the Permit Room bar, including the India Gimlet, Sonia's Negroni and the Old Fashioned.
The three bottled cocktails can be ordered individually or as a packaged collection of three, priced at £14 (US$18) each, or £38 (US$51) for the set.