The Gin Masters 2020 (second tasting) results
By Melita Kiely
Such is the number of exciting gins being made by producers that we had to stage a second round of The Gin Masters this year. And happily, due to the sheer competition, distillers are keeping the quality standards high.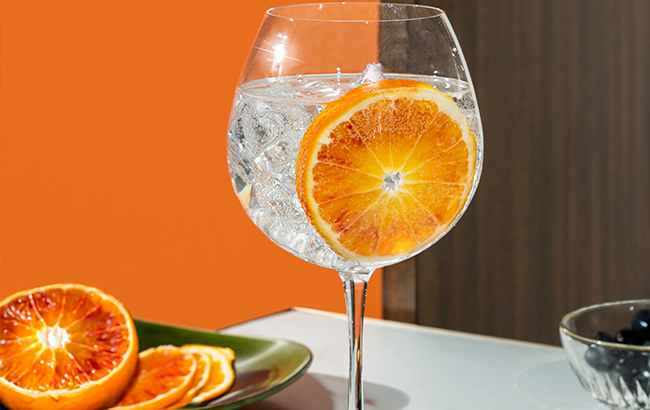 When a flurry of big investments hit a spirit category, you know you are onto a winner. A number of large firms have splashed the cash on up‐and‐coming super‐premium‐and‐above gin brands in recent years, as consumers' proclivity for all things juniper continues to grow. These high‐profile acquisitions have been accompanied by new entrants into the seemingly unstoppable gin category.
The initial phase of The Gin Masters 2020 took place at the peak of the pandemic earlier this year. However, thanks to the clear ongoing demand for gin, The Global Spirits Masters deemed it was appropriate to offer brands a second tasting to showcase their best wares.
Assembling over Skype to judge the second tasting of The Gin Masters 2020 were: David T Smith, spirits writer and co‐founder of the Craft Distilling Expo; Bernadette Pamplin, spirits writer and judge; Ivan Dixon, independent spirits consultant; and me, Melita Kiely, editor of The Spirits Business, and chair of the event. Wine Sorted decanted and shipped every entry to each judge's home to guarantee total anonymity throughout the competition.
A SOLID G&T
In the opening flight of Standard gins, all of which were priced under £15 (US$20) a Gold medal was awarded to Saaremaa Dry Gin, which the judges agreed would "make a solid G&T". Two Silver medals were also awarded to London Hill Gin and London Hill Pink Gin.
As the judges progressed to the next price bracket, Premium gins, five Gold‐quality entrants were discovered: "green, leafy" Rangoni Kingfisher; "classic, bold" Concullin Irish Gin; Wimbledon Garden Gin, with "good oiliness and texture"; "complex, attractive" McCaffrey Small Batch Irish Gin; and "very traditional" Plymouth Gin. The judges also rewarded six entrants with Silver medals.
Dixon noted: "I was really impressed at the price point; if I'd tasted some of these without knowing the price, I would have thought they were more expensive than this price bracket. I was expecting the flight to be more generic, with less diversity, but its value for money was strong, and it shows you can get good gin that has personality and a point of difference at this price point."
In the following flight of super‐premium gins, the first Master‐worthy spirits were found. The first Master went to Norrbottens Destilleri's Mountain Dry Gin, which had a "citrusy nose with green juniper aspects", and was described as "balanced and flavoursome in the mouth, with a bright, intense profile".
A Master also went to Berry Bros & Rudd's No.3 London Dry Gin in this heat, praised for its "fresh, zesty, pine" nose, which led to flavours of "dry spice, some lemon zest and fruitiness" on the palate. Dixon said this gin had a "punchy, juniper‐rich finish". Seven Gold medallists also caught the judge's attention in this flight, along with a trio of Silvers.
Smith said: "I would say super‐premium is where some of the best gins around are often placed, and there's a much higher expectation for gin at this price as well. It's an area where when it's good, it's sublime; but sometimes there are a couple of flops."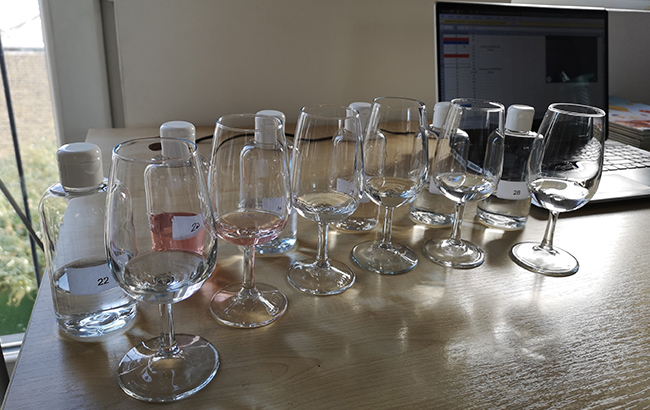 In the most expensive price band of the day, Ultra Premium, a Master was also found among the entrants retailing for £36 and above. Copper Republic Distilling Co took home the top accolade for its Small Batch African Dry Gin, enjoyed for its "creamy texture", combined with "layered spice and juniper on the palate". Three Golds were also dished out: to "aquavit‐like" Studio Gin; Ki No Bi Sei, with its "lovely citrus finish"; and "multi‐layered and vibrant" Amass LA Dry Gin. The round was topped off with four Silver awards. "In Ultra Premium, you have greater risk but greater reward," Dixon noted. Pamplin agreed, and added: "It can be a bit of a mixed bag this one, a bit pick 'n' mix. But it was great to see the diversity of what's out there and the different options available at this price point. When it's good, it's really good."
A large number of London Dry gins were poured for the next flight, with three standout entries awarded Master status. First to take the Master title was Glaswegin, which was found be full of "fruity berries" on the nose, with "some earthiness and some citrus" on the palate. Fellow Master medallist Beefeater London Dry Gin 44% was celebrated for its "classic style" and for being "big and intense". "This ticks all the boxes," Dixon added.
Completing the Master trio was The River Test Distillery London Dry Gin, with a "hint of camomile and caramel" on the nose leading to "a more traditional rolling flavour that seems to go on and on" when sipped.
Pamplin said: "You've got to do London Dry well. There were some standout entries in the Masters. It's always nice to see people adding something different, while still being loyal to the category."
Among the 13 Gold medallists were: Siwu Gin, with "lashings of citrus" and a "long, lingering finish"; Beefeater Crown Jewel, with "nice citrus zest" on the nose and "good balance" on the palate; and Never Never Distilling Co's Southern Strength Gin, hailed for "big intensity on the palate" with "lots of citrus". The flight concluded with a whopping 13 Silver medallists.
"Even though it's a very tightly regulated gin category, it does not mean there's not space for innovation within it, and also for exploring new and innovative flavour profiles," Smith said of the London Dry round.
LOVELY FRUITY NOSE
In the Microdistillery heat, Tokaj Gin took home the top medal for its "lovely fruity nose" and "dried fruit and baking spice" on the palate. The Master medallist was joined in this round by Gold medal winner Black Mountains Botanicals 48% Distiller's Cut.
"This was a great flight; I get the impression there's a lot of thought that goes into everything, the flavour profile on [Tokaj Gin] had so much going on," noted Pamplin.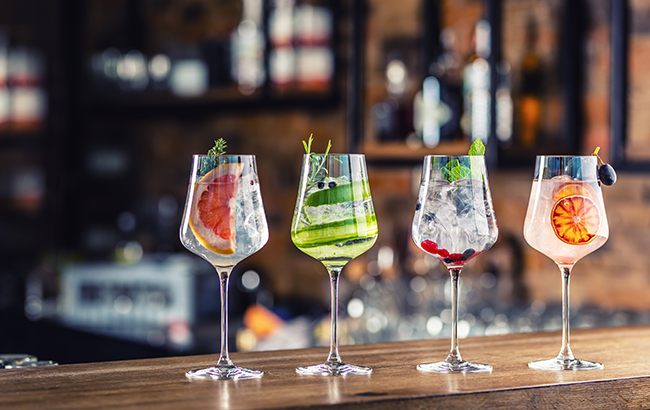 In the Old Tom category, Broken Bones Old Tom Gin scooped a Gold. The judges found this to be "lifted, juniper‐forward and pithy on the nose" with a "spicy burst on the finish with balanced sweetness". "An unusual take on Old Tom," noted Smith. Japanese gin Ki No Tou was awarded a Silver. "These were two atypical examples of an Old Tom," added Dixon. "Both of them had a nice sweetness, but very different styles."
Another Gold was enjoyed in the Organic flight: The Stillery's Most Floral Gin. This expression was described as "complex and very nuanced" with hints of "jammy rose and violet". Oxford Rye Organic Dry Gin won a Silver in this flight. Smith said: "It's important to buy organic, but the good thing is you don't have to compromise on quality because whether it's organic or not, you can still have very good gin."
As we moved from gin to genever, before tackling the contemporary styles, a Gold was uncovered in the form of Bobby's Schiedam Jenever. The judges tasted flavours of "ginger and lemongrass", and found aromas of "raisin, baked apple and cherry".
FRESH AND LIVELY
A large selection of Contemporary gins were up next, and delivered another Master, Perfume Trees Gin, due to its "fruity, berry, jammy" nose, leading to a "fresh and lively palate" with a "persistent and powerful finish". "This had a fruity grape aspect to it, which could unbalance the product, but actually it's been done sympathetically," said Smith. "There's juniper, a thyme leafiness – quite a complicated thing to do – and nicely balanced."
Among the 15 Gold medal winners were: "grassy and green" NIP Rare Dry Gin; "very succulent" Wild Child Gin, with a "hint of orange" on the finish; "very savoury" Maharani; and "bold and flavoursome" Blinking Owl Gin.
Twelve Silver medals completed the Contemporary round. Dixon noted that this was, at times, a "minefield" of gins, with myriad variations on the classic gin style, but added: "When you find a good one, it is so exciting. There are some really good contemporary gins out there that have good flavours."
In the Cask‐Aged category, Filibuster Gin was deemed to be up to the Gold standard. The judges found this to be "quite gentle" on the nose, but with "some sweetness, then spice, cinnamon and woodiness" present on the palate. "This is a nice gin and retains the juniper notes," added Pamplin.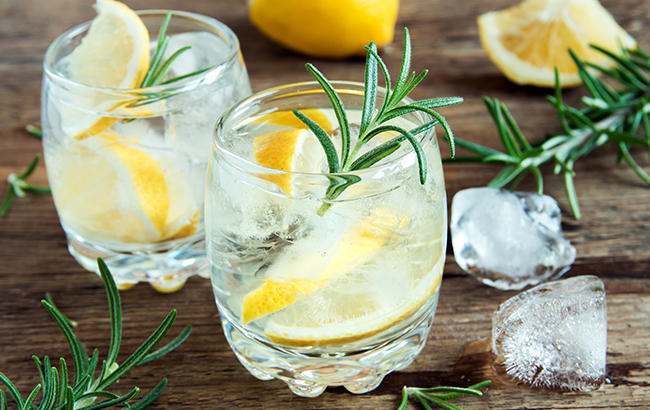 The judges then prepped their palates for a selection of high‐ABV bottlings in the Navy Strength round, awarding a Master to Thunderflower Fire Ship 58. Tasting notes included "chai, cassia and cinnamon cookies" on the nose, with "lovely lemongrass, ginger and a hint of chocolate". Four Gold medals and one Silver were also tasted in this flight.
"This was a very strong round, interesting with a variety of different flavour profiles," said Pamplin. "That's very cool because you don't always get that with navy strength. It was really impressive how much flavour you get from each one at that high ABV. It was lovely to see people experimenting with navy strength."
Concluding The Gin Masters 2020 (second tasting) was a large selection of Flavoured Gin. Two expressions joined the Master ranks, one of which was Never Never Distillery's Ginache, with its "rich jammy fruit and grape notes" and "slightly tannic palate". Welshcake Gin was also found to be deserving of a Master, enjoyed for balancing the flavour of a traditional Welsh cake with the gin "really quite well".
Pamplin said: "When I find a good flavoured gin, I get so excited because I can just see so much potential. There are some really amazing ones out there. It's just about taking the time to get them right. What's worth noting is that in this flight we found some very good flavoured gins where the balance is very good throughout and the alcohol integration is very good."
Smith was equally impressed by the flight. "It's by no means easy to make very good flavoured gin," he added. "It's very difficult. If you can get it right, if you choose interesting flavour combinations, then I think you can add a real point of difference to your distillery and your brand."
The continued level of innovation and flavour development in gin, while keeping quality in mind, was evident throughout the tasting. "There's a lot of gin out there and you do need to go the extra mile to cut through and have a noteworthy product," said Smith. "There are some good examples of that in this tasting and looking at price points, in super‐premium you can find some amazing ones in there. It's very interesting to watch gin grow as an industry."
Click through to the following page to see the results from our second Gin Masters 2020 competition.
To see the results from the first competition, click here.
Standard
| Company | Product | Medal |
| --- | --- | --- |
| Altia Eesti | Saaremaa Dry Gin | Gold |
| Ian Macleod Distillers | London Hill Pink Gin | Silver |
| Ian Macleod Distillers | London Hill Gin | Silver |
Premium
| Company | Product | Medal |
| --- | --- | --- |
| Ca'd'Or Azienda Agricola | Rangoni Kingfisher | Gold |
| The Connacht Whiskey Company | Conncullin Irish Gin | Gold |
| Rebel Distillers Limited | Wimbledon Garden Gin | Gold |
| Parkwall Taverns | McCaffrey Small Batch Irish Gin | Gold |
| Pernod Ricard | Plymouth Gin | Gold |
| SOTL | 5th Baron Black Country Gin | Silver |
| Belfast Artisan Distillery | Belfast Artisan Distillery Gin | Silver |
| In the Welsh Wind Distillery | In the Welsh Wind Signature Style | Silver |
| Skellig Six 18 Distillery | Skellig Six 18 Gin | Silver |
| Sash & Fritz | Wild Child Gin | Silver |
| The Three Wheel Gin Company | Lancaster Dry Gin | Silver |
Super Premium
| Company | Product | Medal |
| --- | --- | --- |
| Norrbottens Destilleri | Mountain Dry Gin | Master |
| Berry Bros & Rudd | No.3 London Dry Gin | Master |
| Copperhead Gin | Copperhead Gin Black Batch | Gold |
| Copperhead Gin | Copperhead Gin Original | Gold |
| Chapel Down | Chapel Down Bacchus Gin | Gold |
| Norrbottens Destilleri | Forest Dry Gin | Gold |
| The Vale Fox Distillery | Tod & Vixen's Dry Gin 1651 | Gold |
| Blinking Owl Distillery | Blinking Owl Gin | Gold |
| The Oro Distilling Co | Oro | Gold |
| Filibuster | Filibuster Gin | Silver |
| R&B Distillers | Isle of Raasay Gin | Silver |
| Spirit of the Lakes | Bedrock Gooseberry and Elderflower Gin | Silver |
Ultra Premium
| Company | Product | Medal |
| --- | --- | --- |
| Copper Republic Distilling Co | Small Batch African Dry Gin | Master |
| Signal Beer Co | Studio Gin | Gold |
| The Kyoto Distillery | Ki No Bi Sei | Gold |
| Amass Botanical | Amass LA Dry Gin | Gold |
| Wild Fox Distillery | Ivy's Signature London Dry | Silver |
| Salcombe Distilling Co | Salcombe Gin Voyager Series 'Restless' | Silver |
| The Kyoto Distillery | Ki No Bi | Silver |
| Copper Republic Distilling Co | Rooibos & Grapefruit Small Batch Gin | Silver |
London Dry
| Company | Product | Medal |
| --- | --- | --- |
| Glaswegin Distilling Co | Glaswegin | Master |
| Pernod Ricard UK | Beefeater London Dry Gin 44% | Master |
| The River Test Distillery | The River Test Distillery London Dry Gin | Master |
| Pernod Ricard UK | Beefeater 24 | Gold |
| De Kuyper Royal Distillers | Rutte Celery Gin | Gold |
| Otterbeck Distillery | Cotton Gin | Gold |
| Hussingtree Blends | Meredith's Malvern Gin | Gold |
| Montbel Wines & Spirits | Bold Gin | Gold |
| Foley Wines | Lighthouse Gin Original | Gold |
| Siwu Distillery | Siwu Gin | Gold |
| Don Luchesi Destilaria & Botânicos | O ́Gin | Gold |
| Never Never Distilling Co | Southern Strength Gin | Gold |
| Brewdog Distilling Co | Lonewolf Gin | Gold |
| The Keep Spirits Co | Albino Flamingo London Dry Gin | Gold |
| Siwu Distillery | Siwu Gin Hybenrose | Gold |
| Pernod Ricard UK | Beefeater Crown Jewel | Gold |
| Gin Hude | Gin Hude | Silver |
| Loch Lomond Group | Ben Lomond Gin | Silver |
| OSS Craft Distillery | Bareksten Double Gin | Silver |
| Ian Macleod Distillers | Edinburgh Gin Classic | Silver |
| Charles Edge London | London Square | Silver |
| Georgian Bay Spirit Co | Georgian Bay Gin | Silver |
| Tanglin Gin | Tanglin Orchid Gin | Silver |
| Pernod Ricard UK | Beefeater London Dry Gin 40% | Silver |
| Never Never Distilling Co | Triple Juniper Gin | Silver |
| Nao Spirits & Beverages | Greater Than | Silver |
| Kinsale Spirit Company | Kinsale Gin | Silver |
| Tivoli | Nimb London Dry Gin | Silver |
| Black Mountains Botanicals | 48% Distiller's Cut | Silver |
Microdistillery
| Company | Product | Medal |
| --- | --- | --- |
| Seven Hills Distillery | Tokaj Gin | Master |
| Black Mountains Botanicals | 48% Distillers Cut | Gold |
Old Tom
| Company | Product | Medal |
| --- | --- | --- |
| Broken Bones | Broken Bones Old Tom Gin | Gold |
| The Kyoto Distillery | Ki No Tou | Silver |
Organic
| Company | Product | Medal |
| --- | --- | --- |
| The Stillery | The Stillery's Most Floral Gin | Gold |
| The Oxford Artisan Distillery | Oxford Rye Organic Dry Gin | Silver |
Genever
| Company | Product | Medal |
| --- | --- | --- |
| Bobby's Dry Gin Company | Bobby's Schiedam Jenever | Gold |
Contemporary
| Company | Product | Medal |
| --- | --- | --- |
| Cheung's Brothers Enterprises Co | Perfume Trees Gin | Master |
| Bobby's Dry Gin Company | Bobby's Schiedam Dry Gin | Gold |
| Distillerie Tenute Collesi | Collesi Gin | Gold |
| RHS Royal Hawaii Spirits Distillery | Capt' Cook Gin | Gold |
| Three Wrens Distillery | Three Wrens Gin Bison Grass Edition | Gold |
| Hong Kong Craft Distilling Co | NIP Rare Dry Gin | Gold |
| Norrbottens Destilleri | Forest Dry Gin | Gold |
| Norrbottens Destilleri | Mountain Dry Gin | Gold |
| The Kyoto Distillery | Ki No Tea | Gold |
| Grills Spirits | Sixling Gin | Gold |
| Sash & Fritz | Wild Child Gin | Gold |
| Two Pine Ventures | Snoday Gin | Gold |
| Rebel City Distillery | Maharani | Gold |
| Blinking Owl Distillery | Blinking Owl Gin | Gold |
| Copper Republic Distilling Co | Small Batch African Dry Gin | Gold |
| The Ethical Spirits & Co | Last Episode – Modest | Gold |
| Inspirited | Bergamot Orange and Golden Kiwi | Silver |
| Copperhead Gin | Copperhead Gin Gibson Edition | Silver |
| Ian Macleod Distillers | Edinburgh Gin 1670 | Silver |
| Pembrokeshire Gin Co | Welshcake Gin | Silver |
| Needle and Pin Spirits | Rivelland Dry | Silver |
| Broken Bones | Broken Bones London Dry Gin | Silver |
| Salcombe Distilling Co | Salcombe Gin Voyager Series 'Restless' | Silver |
| Thos Birch Libations Company | Birch Gin | Silver |
| Tanglin Gin | Tanglin Mandarin Chilli Gin | Silver |
| Nao Spirits & Beverages | Hapusa Himalayan Dry Gin | Silver |
| The Stillery | The Stillery's Most Floral Gin | Silver |
| The Ethical Spirits & Co | Last Episode – Elegant | Silver |
Cask-Aged
| Company | Product | Medal |
| --- | --- | --- |
| Filibuster | Filibuster Gin | Gold |
Navy Strength
| Company | Product | Medal |
| --- | --- | --- |
| Thunderflower | Thunderflower Fire Ship 58 | Master |
| Cirka Distilleries | Cirka Navy Strength Gin | Gold |
| Foley Wines | Lighthouse Gin Hawthorn Edition | Gold |
| Tanglin Gin | Tanglin Black Powder Gin | Gold |
| Never Never Distilling Co | Juniper Freak Gin | Gold |
| Inspirited | Navy Strength Spiced | Silver |
Flavoured Gin
| Company | Product | Medal |
| --- | --- | --- |
| Never Never Distilling Co | Ginache | Master |
| Pembrokeshire Gin Co | Welshcake Gin | Master |
| Brewdog Distilling Co | Lonewolf Cactus & Lime | Gold |
| Copper Republic Distilling Co | Rooibos & Grapefruit Small Batch Gin | Gold |
| Loch Lomond Group | Ben Lomond Gin Raspberry & Elderflower | Gold |
| Loch Lomond Group | Ben Lomond Gin Blackberry & Gooseberry | Silver |
| Hussingtree Blends | Hussingtree Tonka Bean Gin | Silver |
| Altia Eesti | Saaremaa CUR Gin | Silver |
| Altia Eesti | Saaremaa RHU Gin | Silver |
| The Three Wheel Gin Company | Eric's Morecambe Gin | Silver |
| Pernod Ricard UK | Beefeater Blood Orange | Silver |
| Pernod Ricard UK | Beefeater Pink Strawberry | Silver |
| Needle and Pin Spirits | Sevílli | Silver |