The Gin Masters 2020 results
This year's Gin Masters blind-tasting competition, which featured almost 200 expressions, showed producers are continuing to fly the flag for the sector, with standout bottlings found in all subcategories.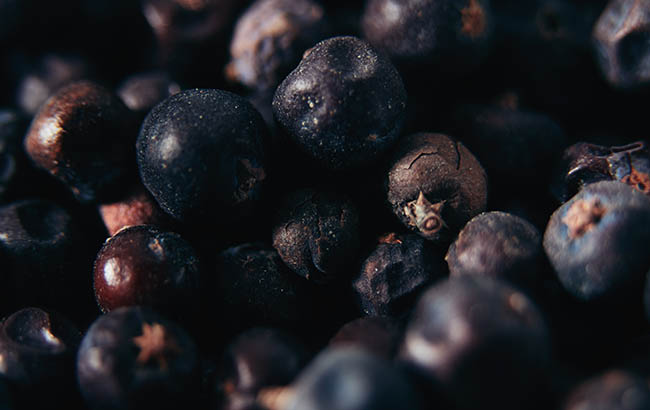 From a new cactus and lime‐flavoured bottling to what is thought to be the world's first gin made with Grenache grapes, 2020 has seen a swathe of innovation in the gin category. For every whisper of a 'gin fallout', it seems there is a fresh take on the juniper‐led spirit to ensure consumer intrigue remains strong.
In the UK alone, consumers bought 83 million bottles of gin last year, according to the Wine and Spirit Trade Association, an increase of 14% on the previous year. By value, gin sales topped £2.6 billion (around US$3.3bn) in 2019, a rise of 24% over 2018. Although the category's growth rate last year was slower than 2018 (when volume sales rose by 42% and value jumped by 50%), it is evident consumer demand is still strong.
Unsurprisingly, The Gin Masters has grown into the biggest Global Spirits Masters blind‐tasting competition. Brands entered almost 200 expressions into this year's competition – and the medal haul shows exactly why consumers remain so enamoured of gin.
Because of the Covid‐19 pandemic, this year's competition had to take place under slightly different – but just as stringent – conditions. The Gin Masters 2020 was assessed by David T Smith, spirits writer and founder of the Craft Distilling Expo, along with me, Melita Kiely, editor of The Spirits Business and chair of the event, over a three‐day Skype tasting. Thanks to Wine Sorted, this year's entries were delivered to our UK homes in unbranded bottles, ensuring total anonymity across the board.
SETTING THE TONE
The competition began with a flight of Standard gins. Setting the high‐quality tone of the competition was Lidl GB's Hampstead London Dry, which secured a Master medal for its "bright citrus notes" and "good potential for a gin and tonic" – all for under £15 (US$18.68). A Gold and three Silver medals were also awarded in the first round.
Moving up a price bracket to the premium sector, the Gold medals came thick and fast, with 10 awarded. Among the Gold recipients were: Martin Miller's Original Gin with its "classic juniper and some fruitiness too", along with a "touch of cucumber"; Opera Gin, praised for "great texture" and "subtle dark chocolate" notes; and Barra Atlantic Gin, which was "refreshing and crisp". The flight also produced three Silver medallists.
"As you move from standard to premium you start to see a greater range of flavours," noted Smith. "You start to get more complex characteristics coming through."
The Super Premium contingent produced a host of quality bottlings, with four Master accolades. The first Master went to Bathtub Gin with "cardamom" on the nose and "citrus, spice" on the palate. A second Master was given to Dublin City Gin – The Dublin Cut for its flavours of "sweet liquorice, some lime and lemon", while the third went to Vidda Tørr Gin with its "gentle sweetness of camomile and meadowsweet". Martin Miller's Westbourne Gin, with its higher ABV strength took home the fourth Master in this flight, with its "great integration of alcohol" and "gentle lime marmalade sweetness". Five Gold and eight Silver super‐premium gins were also discovered in this flight.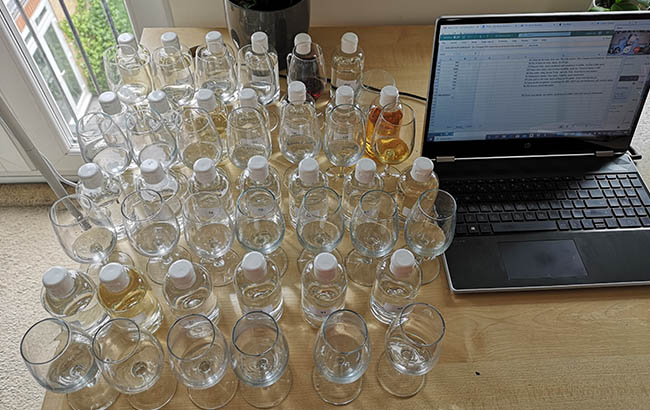 "With super‐premium gins, you are getting to the point where it allows for more attention to detail from distillers," said Smith. "This seems to be the point where they can start to be more expressive and creative for the love of making a fantastic product. You can see some of the best examples of gin available at this price point; this is where you start to see excellence in gin distilling."
Master‐worthy gins continued to present themselves in the Ultra Premium heat, with three such medals awarded to: "unusual, but well executed, delicious" Portofino Dry Gin, with notes of "juniper and Turkish delight"; "dry, beautifully balanced" Hernö Pink Btl Gin; and Hernö Old Tom Gin, with its "symphony of pine, juniper and cedar", which "leaves you wanting more". Eight Gold medals were also awarded, along with five Silvers.
"Ultra‐premium tends to be the price point where people are doing really creative things," explained Smith. "The pro is that it's different and new, so the chances of finding something unique are high. But because it's more experimental, you might find something you don't like. Some of the stuff we tasted today was absolutely marvellous and we had some really great, complex spirits. Others were slightly out of kilter."
SUPERB TEXTURE
A mammoth flight of London Dry gins were tasted next, adding to the growing list of Masters. The following London Dry expressions were deemed deserving of the top award: "bold and delicious" O.P. Anderson Distillery Organic Dry Gin; "pretty much textbook" Gordon's Traveller's Edition; "bright and complex" Hernö Pink Btl Gin; and Wembley London Dry Gin with its "luxurious, cocoa aroma". Commenting on Hernö Pink Btl Gin, Smith said: "The texture is just superb, very silky, almost honey‐like. It's so easy to sip, but has a really strong juniper base to it. Very bright and complex."
As we progressed to a flight of Microdistillery gins, we found two more expressions that met the Master standard: Hellström Dry Gin, with its "nice juniper notes and pleasant spice"; and Eenoo Gin, praised for its "lovely bright citrus nose" and "long finish and great complexity". Three Golds and one Silver completed the medal haul.
A Master medal was also discovered in the Old Tom category: Hernö Old Tom Gin. The judges enjoyed the expression's "superb bold juniper flavour" with a "good range of pine and resinous character". The Old Tom round also produced three Golds and a Silver medallist.
"The quality was there, and people are taking Old Tom in different directions, so that's why I scored things so high," explained Smith. "Some had a grassy quality, even a bit of smoke, which made me think you could made a mezcal‐based gin, while the others were fantastic all‐rounders."
A small flight of Organic gins were tasted next, with a Gold awarded to Hellström Dry Gin, which had a "zesty palate" with "some spice". Bay Leaf Gin and Yorkshire Strength both walked away with Silver medals.
"It's difficult to pick out the definitive flavour profile for 'organic'," noted Smith. "It's more of an approach someone has taken, more about the values they hold. "For some people it's a very important factor, but the underlying quality and the taste of the final products are issues in their own rights."
One of the biggest flights of this year's competition was the Contemporary heat. Full of experimental bottlings and unusual botanicals, the round produced four Master medallists. One was Harvest 2019 Poorman's Orange Gin, which Smith said was "good fun". The gin offered "strong honey" on the nose, followed by "citrus, orange blossom and pine". Sky Wave London Dry Gin also picked up a Master, with its "bright lemon zest, juniper and sweetness to balance", while Masons Lavender Edition Gin received a Master for its "grassy aroma" and notes of "green apples". Masons Tea Edition Gin was also deemed Master‐worthy. Smith envisioned the gin mixing well with a Mediterranean tonic or in a Red Snapper.
An impressive 20 Gold medals were also dished out in the Contemporary flight. Among them were Four Pillars Spiced Negroni Gin, with its "oily texture, good balance and flavour"; Archie Rose Sydney Opera House Outside Gin with "some leafy myrtle notes"; Niedersachsen Gin Wild Picked Sloe with "orange notes and a cherry‐like aroma; and Mackmyra Lab Distillery Kreatör Gin with "lime zest on the nose".
Silvers went to 14 contemporary gins, including: "fruity, dry" Mirabeau Rosé Gin; Saxon Garden Gin, which had a "hint of berry" on the nose and a slight "anise" flavour on the palate; and The Story Gin, with its notes of "cardamom and coriander".
The Cask Aged flight that followed brought with it more Master medallists. Spirit of Hven Stella Nova secured a Master for its "lovely balance between wood and botanical". Mackmyra Lab Cask Aged Gin also scooped a Master for its aromas of "rich cherry blossom and some plum and peach". Hernö Juniper Cask Gin completed the trio of Masters in this round, hailed for its "lovely woody cedar notes that really add a resinous character" to the gin. The heat was boosted further by four Golds and three Silvers.
Smith and I noted how the cask‐aged contingent has improved over the years. "I am incredibly impressed," enthused Smith. "Year on year the quality improves, innovation improves and the deliciousness improves, for want of a term. Choosing the right cask is exceptionally important, and not easy, but when done right, it really is quite sublime. We're getting to the point now where some of the best spirits in the gin world are coming in this sector, it's creating some of the most sippable gins. It's an underrated elite category in gin."
Two more Masters joined the fold in the Navy Strength subcategory, the first awarded to "grassy" Sky Wave Gin Navy Strength London Dry, which had flavours of "apples, pine, lemon zest" and was deemed to be "very sippable, even with the high ABV". The second Master was awarded to Hernö Navy Strength Gin. The judges enjoyed its "honeyed and pine" nose, which led to a "very pleasant" palate. The Navy Strength heat also delivered three Golds and two Silvers.
"The ones that really worked have potentially made adjustments to botanicals to make a good spirit," Smith noted. "They are as sippable a spirit at 57% as many other good spirits are at a lower ABV. It just means you get that extra power, that intensity, in more mixed drinks. Making a really good navy gin is one of the trickier things to do in gin."
Flavoured gins have become increasingly common across the category in recent years, proof of which could be seen in the size of this year's flavoured contingent. From citrus to berries and even a touch of Shiraz, there was a huge variety of flavours sampled. Black Fox Haskap Gin was one of the two Master medals that were awarded in this flight, thanks to its "luscious fruit notes" and a "touch of tartness" on the finish.
The second Master went to Gin Ting's Passionfruit, Mango and Elderflower expression, which was said to have a "tropical, delicious aroma". An impressive 12 Golds and 13 Silver medals were also uncovered among the flavoured entrants.
"Often, flavoured gin isn't great, so to get two Masters out of that line‐up is really good going," enthused Smith. "People who are doing flavoured gin well are taking a holistic approach and making the product accordingly. There has to be thought about the consumer's expectation when tasting such a product, and creating a gin that has perception of that."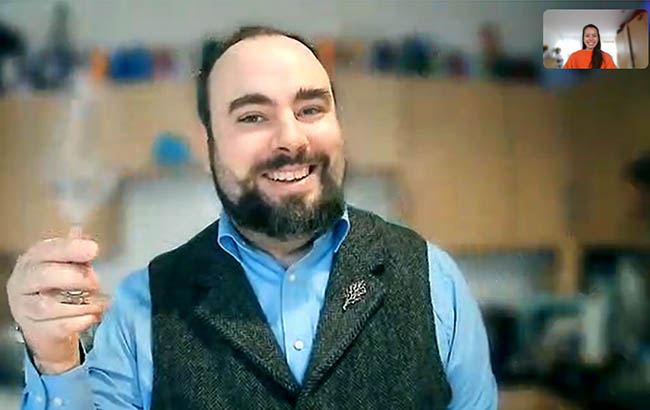 SLOE MOTION
A small selection of sloe gins were tasted next, producing two Gold medals and two Silvers. The first Gold was won by North Uist Distillery's Downpour Sloe and Bramble gin, which had a "lovely tartness". Hernö Sloe Gin was also deemed to be Gold‐standard, with "cherry drops" on the nose and its retention of gin on the palate.
Smith noted: "There is space for experimentation for sloe gin, but it's important to remember what it is, a liqueur that's gin‐based. There's scope to create new and innovative products within that space."
The final flight of this year's competition was Gin Liqueurs, which ended with four Gold medals and one Silver. The Gold medals were pinned to: "zesty, not too sweet" Limongino; Lidl GB's "sweet and jammy" Aquine Scottish Craft Gin Liqueur Raspberry and Blackberry; Hortus Scottish Raspberry Gin Liqueur, said to taste like "confected raspberries" and "really delicious"; and Hortus Pink Grapefruit and Elderflower Gin Liqueur with its "good grapefruit nose".
"The mark of a very good gin liqueur balances the sweeter profile with fruit flavours as well," said Smith. "It tastes like a liqueur based on gin, as opposed to a gin liqueur based on another spirit. It's very hard to make a good gin liqueur because it's not just about getting the flavour of the liqueur and the balance of sweetness right, but you have to factor in allowing some gin character to come through."
Once the tasting had been completed, Smith and I retasted all 26 Master medallists to determine The Gin Taste Master 2020.
After much deliberation and careful sipping of each top medallist, this year's 'best in class' award was bestowed upon the extremely deserving Hernö Old Tom Gin. Smith said: "It has this creamy vanilla texture, very nice and smooth. What I always look for with Old Tom is to have extra intensity. It's obviously gin, it's juniper, piney, peppery; the producers haven't just stuck sugar into it. It's like every bit of gin has been dialled up."
Reflecting on the competition, Smith and I agreed we could see improvement across the board compared with previous years. I thought the standard of cask‐aged gins has been significantly enhanced to offer a selection of expressions where the barrel has been used to enhance the flavours of the gin, not mask them.
Smith also noted: "We've not had a lot of 'this shouldn't be in contemporary'. There's a growing acceptance of contemporary as a category of understanding. "People who do it well have the DNA of a classic gin in the background but with some twist or flare to it, which is nice, like the ones with tea, or chocolate; they were very nicely done.
"Contemporary is a good place for some of the more regional gins to shine through. That's exciting because it's a place to showcase something different."
*The Global Spirits Masters will host a second Gin Masters blind tasting in September 2020 due to the impact of the Covid-19 pandemic. 
Click through the following pages for The Gin Masters 2020 results in full.
Standard
| Company | Product | Medal |
| --- | --- | --- |
| Lidl GB | Hampstead London Dry Gin | Master |
| Blackwater Distillery | Boyles Small Batch Botanical Gin | Gold |
| Aldi Stores UK | Harrison Gin | Silver |
| Altia Sweden | Explorer Gin | Silver |
| La Martiniquaise‐Bardinet | Gibson's London Dry Gin | Silver |
Premium
| Company | Product | Medal |
| --- | --- | --- |
| Lidl GB | Aquine Scottish Craft Gin | Gold |
| Cap Gin | Cap Gin | Gold |
| Zamora Company | Martin Miller's Original Gin | Gold |
| P Bruggeman | HTK Belgian Dry Gin | Gold |
| Arcus | Skagerrak Gin | Gold |
| Első Magyar Gin Manufaktúra | Opera Gin | Gold |
| Inis Tine Uisce Teoranta | Grace O'Malley Heather Infused Irish Gin | Gold |
| Isle of Barra Distillers | Barra Atlantic Gin | Gold |
| The M&H Whisky Distillery | M&H Levantine Gin | Gold |
| Sông Cái Distillery | Vietnam Floral Gin | Gold |
| Sir Edmond | Sir Edmond Gin | Silver |
| Maison Ferrand | Citadelle Original | Silver |
| Lidl GB | Hortus Premium Pink Gin | Silver |
Super Premium
| Company | Product | Medal |
| --- | --- | --- |
| Atom Brands | Bathtub Gin | Master |
| Dublin City Gin | Dublin City Gin – The Dublin Cut | Master |
| Oslo Håndverksdestilleri | Vidda Tørr Gin | Master |
| Zamora Company | Martin Miller's Westbourne Gin | Master |
| Brockmans Gin | Brockmans Gin | Gold |
| Eyland Spirits | Ólafsson Gin | Gold |
| BEG Boutique Distillery | BEG Brazilian Boutique Dry Gin | Gold |
| North Uist Distillery | Downpour Scottish Dry Gin | Gold |
| BEG Boutique Distillery | BEG New World Navy Gin | Gold |
| Distil Company | Blackwoods Gin | Silver |
| Famille Naud | Distilled Gin Naud | Silver |
| Mercury Spirits | VII Hills Italian Dry Gin | Silver |
| Highclere Castle Spirits | Highclere Castle Gin | Silver |
| Four Pillars Distillery | Four Pillars Rare Dry Gin | Silver |
| OSS Craft Distillery | Bareksten Botanical Gin | Silver |
| OSS Craft Distillery | Bareksten Mørket/Darkness | Silver |
| Barberton | Canaïma Gin | Silver |
Ultra Premium
| Company | Product | Medal |
| --- | --- | --- |
| Pudel Srl | Portofino Dry Gin | Master |
| Hernö Gin Distillery | Hernö Pink Btl Gin | Master |
| Hernö Gin Distillery | Hernö Old Tom Gin | Master |
| Silent Pool Distillers | Silent Pool Gin | Gold |
| Hellström Gin | Hellström Dry Gin | Gold |
| Lough Ree Distillery | Sling Shot Distilled Irish Gin | Gold |
| Raven Spirits | Hrafn Gin 'Thought & Memory' | Gold |
| Comte de Grasse | 44°N | Gold |
| Silent Pool Distillers | Silent Pool Rose Expression Gin | Gold |
| Chugoku Jozo | Sakurao Gin Hamagou | Gold |
| Wessex Distillery | The Wyvern's Gin | Gold |
| The Melbourne Gin Company | Single Shot | Silver |
| Salcombe Distilling Co | Salcombe Gin 'Start Point' | Silver |
| English Spirit | Dr J's Gin | Silver |
| Uokka | Tanzanite Gin | Silver |
| Black Pig Alentejo Distillery | Gin Black Pig Costa Alentejana | Silver |
London Dry
Company
Product
Medal
Altia Sweden
O.P. Anderson Distillery Organic Dry Gin
Master
Diageo
Gordon's Traveller's Edition
Master
Hernö Gin Distillery
Hernö Pink Btl Gin
Master
Prodal 94
Wembley London Dry Gin
Master
Brewdog Distilling Co
Zealot's Heart
Gold
Red Door Gin
Red Door Gin
Gold
Tiger Gin
Tiger Gin
Gold
Pearse Lyons Distillery
Ha'Penny
Gold
The Welsh Whisky Company
Brecon Special Reserve Gin
Gold
The Port of Leith Distillery
Lind and Lime
Gold
Niedersachsen Gin
Niedersachsen – Gin Home Fields
Gold
Copenhagen Distillery
Bay Leaf Gin
Gold
Cap Gin
Cap Gin
Gold
Diageo
Gordon's London Dry
Gold
Junimperium Distillery
Junimperium Blended Dry Gin
Gold
Hutmachers Maritime
Spirituosen
Schwarzer Walfisch Gin
Gold
Hernö Gin Distillery
Hernö Gin
Gold
Winchester Distillery
Twisted Nose Gin
Gold
Hellström Gin
Hellström Dry Gin
Gold
Aldi Stores UK
Greyson's London Dry Gin
Silver
Sloemotion Distillery
Finders Spirits London Dry Gin
Silver
Lidl GB
Hortus Artisan London Dry Gin
Silver
Sash & Fritz
Wild Child Gin
Silver
The Welsh Whisky Company
Brecon Botanical Gin
Silver
English Drinks Company
London Dry Gin
Silver
Winchester Distillery
Winchester Dry Gin
Silver
Wessex Distillery
Alfred the Great Gin
Silver
Rude Mechanicals
Vineyard Gin
Silver
Chugoku Jozo
Sakurao Gin Original
Silver
Microdistillery
| Company | Product | Medal |
| --- | --- | --- |
| Hellström Gin | Hellström Dry Gin | Master |
| Lost Loch Spirits | Eenoo Gin | Master |
| Irish Distillers | Method and Madness Irish Micro Distilled Gin | Gold |
| Distillerie des Appalaches | Kepler Premium | Gold |
| Lough Ree Distillery | Aiteal Distilled Irish Gin | Gold |
| Wanderer Destillerie | Wanderer Provence Gin | Silver |
Old Tom
Company
Product
Medal
Hernö Gin Distillery
Hernö Old Tom Gin
Master &
Taste Master
OSS Craft Distillery
Bareksten Botanical Gin Old Tom
Gold
Maison Ferrand
Citadelle Old Tom No Mistake
Gold
Cotswolds Distillery
Cotswolds Old Tom Gin
Gold
Lidl GB
Hortus Old Tom Gin
Silver
Organic
| Company | Product | Medal |
| --- | --- | --- |
| Hellström Gin | Hellström Dry Gin | Gold |
| Copenhagen Distillery | Bay Leaf Gin | Silver |
| Forged in Wakefield | Yorkshire Strength | Silver |
Contemporary
Company
Product
Medal
Archie Rose Distilling Co
Harvest 2019 Poorman's Orange Gin
Master
The Sky Wave Distilling Company
Sky Wave Gin London Dry
Master
Masons Yorkshire Gin
Masons Lavender Edition Gin
Master
Masons Yorkshire Gin
Masons Tea Edition Gin
Master
Archie Rose Distilling Co
Sydney Opera House Outside Gin
Gold
Archie Rose Distilling Co
Sydney Opera House Inside Gin
Gold
Archie Rose Distilling Co
Signature Dry Gin
Gold
Lark Distilling Co
Forty Spotted Gin – Australian Citrus
Gold
Lark Distilling Co
Forty Spotted Gin – Classic
Gold
Seppeltsfield Road Distillers
Savoury Allsorts
Gold
Seppeltsfield Road Distillers
House Gin
Gold
Electric Spirit Co
Achroous Gin
Gold
Niedersachsen Gin –
frei.wild.unabhängig
Niedersachsen Gin Wild Picked Sloe
Gold
Niedersachsen Gin –
frei.wild.unabhängig
Niedersachsen Gin Wild Picked Cornel
Gold
Strawhill Estate Spirits Co
Jacquard Gin
Gold
Arcus
Skagerrak Gin
Gold
Masons Yorkshire Gin
Masons Peppered Pear Edition Gin
Gold
Masons Yorkshire Gin
Masons Original Gin
Gold
Four Pillars Distillery
Four Pillars Spiced Negroni Gin
Gold
Raven Spirits
Hrafn Gin 'Winter'
Gold
Distillerie Côte des Saints
Distillerie Côte des Saints Premium Gin
Gold
Mallorca Distillery
Palma Gin
Gold
Mackmyra Whisky
Mackmyra Lab Distillery Kreatör Gin
Gold
Archie Rose Distilling Co
Distillers Strength Gin
Gold
Pembrokeshire Gin Co
Tenby Dry GIn
Silver
Pearse Lyons Distillery
Mil Gin
Silver
The Story
The Story Gin
Silver
Mackmyra Whisky
Mackmyra Organic Lab Distillery Gin
Silver
Black Pig Alentejo Distillery
Gin Black Pig Montado Alentejano
Silver
Mirabeau
Mirabeau Rosé Gin
Silver
The Muff Liquor Company
Muff Gin
Silver
Lignell & Piispanen
Gustav Metsä Gin
Silver
Sông Cái Distillery
Vietnam Dry Gin
Silver
Four Pillars Distillery
Four Pillars Olive Branch Gin
Silver
BEG Boutique Distillery
BEG Modern & Tropical Gin
Silver
Wessex Distillery
Saxon Garden Gin
Silver
Lough Ree Distillery
for The Armada Hotel
Mist + Moss Distilled Irish Gin
Silver
The West Winds Gin
Cutlass
Silver
Cask Aged
| Company | Product | Medal |
| --- | --- | --- |
| Spirit of Hven | Spirit of Hven Stella Nova | Master |
| Mackmyra Whisky | Mackmyra Lab Cask Aged Gin | Master |
| Hernö Gin Distillery | Hernö Juniper Cask Gin | Master |
| Dyfi Distillery | Navigation Gin | Gold |
| Distillerie des Appalaches | Kepler Reserve | Gold |
| Zamora Company | Martin Miller's 9 Moons Gin | Gold |
| Mallorca Distillery | Palma Spiced Gin | Gold |
| Black Fox Farm and Distillery | Black Fox Oaked Gin | Silver |
| Oslo Håndverksdestilleri | Fjæra Rosé gin | Silver |
| Salcombe Distilling Co | Salcombe Gin Voyager Series 'Phantom' | Silver |
Navy Strength
Company
Product
Medal
The Sky Wave Distilling
Company
Sky Wave Gin Navy Strength London Dry
Master
Hernö Gin Distillery
Hernö Navy Strength Gin
Master
The West Winds Gin
Broadside
Gold
Junimperium Distillery
Junimperium Navy Strength Gin
Gold
Elephant Gin
Elephant Strength Gin
Gold
OSS Craft Distillery
Bareksten Botanical Gin Navy Strength
Silver
Four Pillars Distillery
Four Pillars Navy Strength Gin
Silver
Flavoured Gin
| Company | Product | Medal |
| --- | --- | --- |
| Gin Ting | Passionfruit, Mango and Elderflower | Master |
| Black Fox Farm and Distillery | Black Fox Haskap Gin | Master |
| Brewdog Distilling Co | Lone Wolf Cloudy Lemon | Gold |
| Blackwater Distillery | Boyles Raspberry Blush | Gold |
| OSS Craft Distillery | Elsker Dry Pink Gin | Gold |
| The Welsh Whisky Company | Brecon Chocolate Orange Gin | Gold |
| The West Winds Gin | Wild Plum Gin | Gold |
| Seppeltsfield Road Distillers | 2020 Barossa Shiraz Gin | Gold |
| Spirit of Harrogate | Slingsby Rhubarb Gin | Gold |
| Black Fox Farm and Distillery | Black Fox Cucumber Gin (#7) | Gold |
| Altia Sweden | Explorer Pink Gin | Gold |
| Diageo | Gordon's Sicilian Lemon | Gold |
| Junimperium Distillery | Junimperium Rhubarb Edition | Gold |
| Wessex Distillery | Gooseberry & Elderflower Gin | Gold |
| Imagine Spirits | Pink Robin Aronia Gin | Silver |
| Salcombe Distilling Co | Salcombe Gin 'Rosé Sainte Marie' | Silver |
| The Welsh Whisky Company | Brecon Rhubarb & Cranberry Gin | Silver |
| Aldi Stores UK | Haysmith's Peach & Orange Blossom Gin | Silver |
| Aldi Stores UK | Haysmith's Mango & Passionfruit Gin | Silver |
| Aldi Stores UK | Haysmith's Seville Orange & Persian Lime Gin | Silver |
| Manchester Gin | Manchester Gin – Blackberry Infused | Silver |
| Lidl GB | Hortus Orange & Passionfruit Gin | Silver |
| Spirit of Harrogate | Slingsby Marmalade Gin | Silver |
| Sir Edmond | Sir Edmond Gin | Silver |
| Mag Markus Gselmann | Bærenman Dry Pink Gin | Silver |
| Gin Ting | Berries, Berries, Berries | Silver |
| Spirit of The Lakes | Bedrock Gooseberry and Elderflower Gin | Silver |
Sloe Gin
| Company | Product | Medal |
| --- | --- | --- |
| North Uist Distillery | Downpour Sloe & Bramble | Gold |
| Hernö Gin Distillery | Hernö Sloe Gin | Gold |
| Niedersachsen Gin | Niedersachsen Gin Wild Picked Sloe | Silver |
| Wessex Distillery | English Sloe Gin | Silver |
Gin Liqueur
Company
Product
Medal
English Spirit
Limongino
Gold
Lidl GB
Aquine Scottish Craft Gin Liqueur
Raspberry and Blackberry
Gold
Lidl GB
Hortus Scottish Raspberry Gin Liqueur
Gold
Lidl GB
Hortus Pink Grapefruit & Elderflower Gin Liqueur
Gold
Lidl GB
Hortus Rhubarb Ginger Gin Liqueur
Silver