TFWA president sees 'bright future' for travel retail
By Melita Kiely
The global travel retail sector must be "financially prudent" but "the future is bright", said the new president of the Tax Free World Association (TFWA).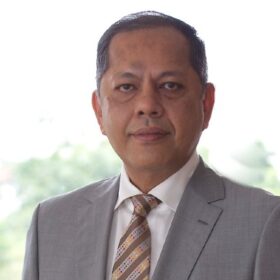 Singh was elected president of TFWA this month, succeeding Alain Maingreaud.
Speaking during the TFWA online press conference, Singh introduced the new TFWA board and outlined its vision for the association and the wider travel retail industry.
Singh offered details of the upcoming TFWA Asia Pacific Hainan Special Edition event, which will take place in Sanya from 10-13 May 2021.
The show will encompass both digital and in-person elements, meaning delegates from across the globe will be able to attend in one format or another. The main conference will feature live-streaming, virtual meetings plus an on-site event.
The exhibition will look slightly different to previous shows, with brands hosting visitors in hotel and hospitality suites in accordance with local safety regulations.
In his speech, Singh highlighted the opportunity for travel retail professionals to create a new business model to "steer ourselves out of Covid-19 and towards a bright future".
"We are living in unprecedented times. It is a time of silo breaking and of coming together, so that we as an industry can emerge much stronger from this crisis," Singh said.
"There is a need to be financially prudent and to ensure that whatever we do is sustainable, but to also react quickly and scale up as the situation changes.
"I do truly believe the future is bright. People will continue to travel – that is a basic human desire that no one can deny."